One Storage Limited Offer | 2nd Consumption Voucher | Mini Storage
Release Date : 01-10-2021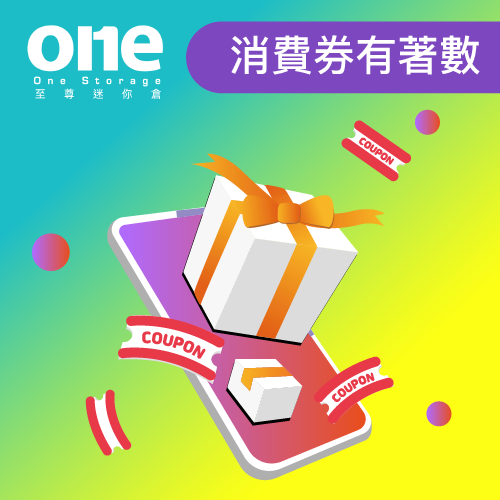 E-consumer vouchers are back, want to buy something and want to add value? Rent mini storage now and live a better life!
New customers just need to register online now to enjoy the special limited offer! *New customers can register online now and enjoy a special offer! One month extra rent for any location, regardless of size! *
🎊 Special offer for a limited time*, register now to make a reservation 🎊
✅24-hour self-service deposit and withdrawal, easy access at any time
✅7 x 24 hour intelligent security access system
✅HD security monitoring and alarm system
✅Full compliance with Fire Services Department's fire safety guidelines
✅All outlets are equipped with 24/7 operation of constant temperature air-conditioning system
📍More Than 30 Branches|There is always one near you!
Kennedy Town | Tai Po | Chai Wan | Siu Sai Wan | Wong Chuk Hang | San Po Kong | Yau Tong | Kwai Chung | Kwai Hing | Kwai Fong | Tsuen Wan | Tsing Yi | Fo Tan | Tuen Mun | Supreme Mini Storage | onestorage | Mini Storage | Comply with the latest fire safety guidelines
*The offer is subject to the Terms and Conditions: Specified storage type and prepayment of specified rent are required, quantity is limited, price varies according to the size and latest promotion, for reference only, quantity and promotion period are limited, while stock lasts. Please contact us for details. The offer is only applicable to first-time new customers and cannot be used in conjunction with other offers.