How to use the consumption voucher? |The first vouchers|Mini storage|One Storage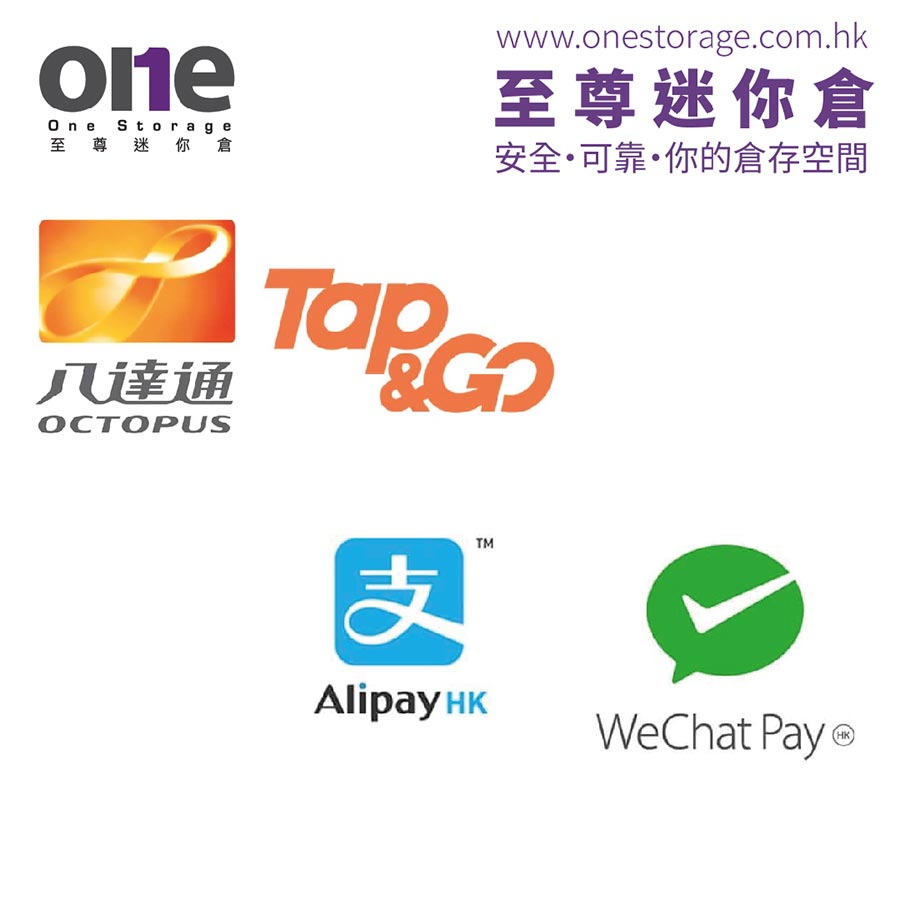 The first batch of consumer vouchers was issued on August 1 of last month...? Yes, but some people who applied later should receive the 2,000 yuan consumer vouchers on September 1st today.
However, whether you use Alipay Hong Kong (AlipayHK), WeChat Pay Hong Kong (WeChat Pay HK), or Tap & Go to be an Octopus, they all have their own advantages, but are there any discounts? As soon as I review it with everyone!
Octopus
-Register for instant reward
The first 2,000,000 customers who successfully registered to use the Octopus card as a voucher on the Government Spending Voucher Program website and added the Octopus card to the Octopus App can earn an Octopus recharge amount of HK$18
-Consumer rewards
Eligible Octopus users: If you accumulate retail spending of HK$200 or more in a single month and earn HK$1,000 or more, you can earn a value-added amount of HK$50, up to a maximum of HK$100
Tap&Go
-Register and get a reward
300GB 5G mobile data
-Consumer rewards
. Spend over HK$50 via UnionPay card designated channels: HK$50
. Payment with QuickPass App: up to HK$250
. Swire Mall Coupons: Total HK$9,000 Details
. Mastercard card spending accumulates over HK$2,000: iPhone 12 lucky draw
AlipayHK
-Register and get a reward
HK$20 cash coupon
-Consumer rewards
. Top 10 users with the most spending: HK$5,000
. Merchant Coupons: Up to HK$10,000 Details
. "Friends" Reward Gathering Activity: Registered users who successfully share with 8 or more friends can also participate in additional reward activities. The top 10 users who share the most times can each enjoy an iPhone 12 Pro Max.
WeChat Pay HK
-Register and get a reward
HK$30 cash coupon
-Consumer rewards
Merchant Coupons: Total HK$10,000
. Before receiving the coupons, you can log in to the program every day to draw a lottery. 100% of the prizes are won, up to a maximum of HK$5,000 plus bonus rewards.
After learning more about the discounts that apply for consumer vouchers, we can use them to the fullest! But if you don't feel like buying too much, it's better to put it at home! ? At this time, use the mini storage! One Storage supreme mini storage, there are close to 30 supreme mini storages in Hong Kong to choose from, and it fully complies with the latest fire protection guidelines, and can be in and out at any time 24 hours a day!
Immediately free up the space in your home, rent a mini storage, and wait for you to use your coupons to scan the goods!
-----------------------------
Nearly 30 super mini storages in Hong Kong
Kennedy Town | Chai Wan | Siu Sai Wan | Wong Chuk Hang | San Po Kong | Yau Tong | Kwai Chung | Kwai Hing | Kwai Fong | Tsuen Wan | Tsing Yi | Fo Tan | Tuen Mun | Tai Po
Want to know more discounts for renting mini storage:

https://m.me/onestorage