One Storage|Mini storage | Gospel for cycling enthusiasts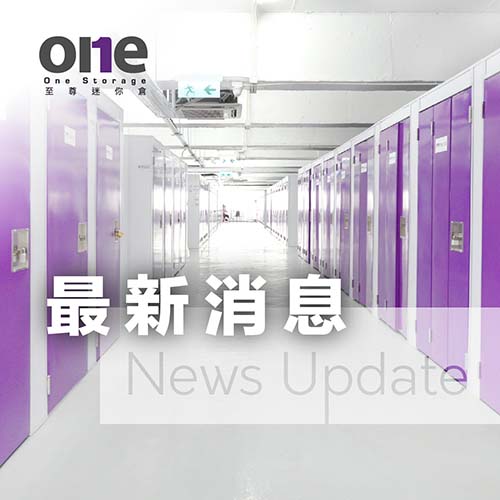 Because of the epidemic, we can't go on a trip, so more people go out for a relaxing bike ride on holidays. Many people enjoy cycling outdoors because not only can they get close to nature, but they can also stretch their muscles, which is good for the body and mind. However, in a city like Hong Kong, cycling enthusiasts living in the urban area or in the New Territories will want to buy a bicycle, but for many enthusiasts who love cycling, they may only have 500 square feet at home and limited living space, so collecting bicycles is not an easy task. If they are exposed to the sun or rain for a long time, their parts and bodies will easily deteriorate or become hydrophobic, so if you love bikes, putting them outside is not recommended. The chance of losing a car on the roadside is becoming more and more common, so many people will store it at home, and space is limited. Why not use our mini storage facilities in Fo Tan and Tuen Mun to provide a comfortable home for your beloved bicycle?

Many bicyclists choose to keep their bikes at home, so they buy bicycle racks and hang them on the wall or ceiling to save space at home. In addition to the convenience and money saved by putting them in mini storage or off the street, they are also easier to access. However, there are certain safety risks associated with this type of hooked or upside-down equipment, such as the chance of it falling over if a child or elderly person accidentally touches it at home.

If you want to avoid the bicycle to be stored outdoors under the sun and rain, but there is no extra space at home to store it, it is a good choice to consider storing it in mini storage, which can save space at home and avoid theft or weather outside the street. There are mini-storages in different areas of Hong Kong for cycling enthusiasts to get rid of their favorite bikes.
Instead of leaving your bicycle in the open, you can rent a bicycle storage facility, which is not restricted by your home environment, and you can have a safe and comfortable space to keep your "ride". Take good care of your professional-grade bike, which often costs over $10,000, and use the bike tools prepared by Fo Tan Mini Storage or Tuen Mun Mini Storage to check it out before you go out, so the whole family can go out together.

Mini Storage stores are located all over Hong Kong, Kowloon and the New Territories, and many of our stores are near popular bike trails, such as Mini Storage in Tuen Mun and Mini Storage in Fo Tan, making it easy for many bike lovers to pick up their favorite bikes. After picking up your bike from the Mini Storage, you can start riding it directly on the bike path downstairs, saving you the hassle of transportation!
In addition to storing bikes, the large space of mini storage can also bring a comfortable environment for your favorite treasures, such as models and musical instruments, which can also free up a lot of space for your home. After all, Hong Kong houses are relatively small, so renting a mini-warehouse can easily solve the trouble of storage and free up more space! Moreover, the price of mini storage is affordable, 24-hour pickup and storage, and customers can enter and exit freely as they like. Mini storage is also equipped with shelves for bicycle accessories and tires. Mini Storage Fo Tan and Mini Storage Tuen Mun also have strict control over the environment, focusing on security and fire prevention measures, which you can trust.