Use a dehumidifier in summer and a heater in winter. Mini storage can help you! |Mini storage|One Storage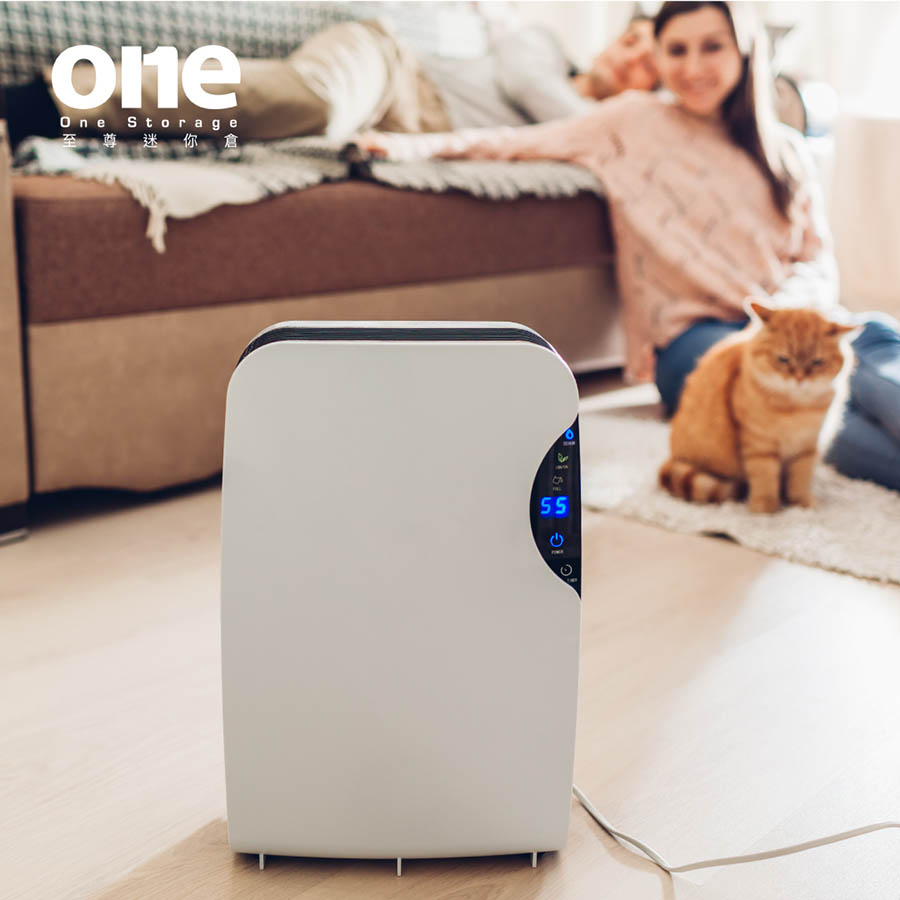 I wonder if you have noticed that the weather in Hong Kong has become extremely abnormal in the past two or three years? During this time, autumn and spring seemed to disappear, leaving only summer and winter. In summer and winter, the weather is even more extreme!
In summer, the temperature is either hot and windless, or the sky is full of wind and rain. In winter, there is a huge temperature difference, one is dry heat and the other is cold. In this kind of weather, there is no corresponding electrical appliances, it will be really hard. But it would be too much trouble to prepare the necessary supplies and home appliances for the hot and cold weather! Because in summer, home appliances such as dehumidifiers, fans, etc., and heaters in winter, are not used at the same time, let alone seasonal clothing. If you really need to use the above appliances in your home, or if you have any of the above appliances in your home, you will definitely encounter the situation where there is no place to put them in your home. When the season changes every year, it is really annoying! If this is the case, it is better to try to put the items that will be used less in the future seasons in the mini-storage, leaving only the items that will be used in the current season at home, expanding the space in the home and using resources more effectively. Especially electrical appliances like dehumidifiers and heaters that take up a lot of space, put them in the warehouse when they are not needed, and they can definitely expand your home immediately!
But what kind of mini storage is right for you? Because if you rent a mini-storage and only store unnecessary supplies, you will really worry about waste, or worry that you don't want to deal with it when you put it in the warehouse. The One Storage Supreme Mini Storage is definitely your good helper!
If you are worried about not knowing what size mini-storage is suitable for you, you can use One Storage's space calculator to immediately calculate the space you need to use, so as to select a suitable size of mini-storage. Use the space calculator now!
At the same time, if you are worried that the supplies in the warehouse will be damaged due to dampness, each Mini Storage of One Storage is equipped with uninterrupted constant temperature air-conditioning, and fire-fighting equipment that complies with the fire protection regulations, which can definitely ensure that the electrical appliances in the warehouse can be kept well. .
If it will be placed in the warehouse and no longer be processed, there are nearly 30 One Storage in different locations in Hong Kong, all of which are located in convenient locations, which is definitely your best choice!
The newly opened branches in Tai Po and Kennedy Town have special limited time offers!
In addition to the above discounts, there are also July limited-time discounts for mini storage in all districts: as low as 55% off/free 2 months discount*! Don't miss it!
-----------------------------
Nearly 30 Supreme Mini Storages in Hong Kong | I will help you in spring, summer, autumn and winter
Kennedy Town | Chai Wan | Siu Sai Wan | Wong Chuk Hang | San Po Kong | Yau Tong | Kwai Chung | Kwai Hing | Kwai Fong | Tsuen Wan | Tsing Yi | Fo Tan | Tuen Mun | Tai Po
Want to know more discounts for renting mini storage: https://m.me/onestorage
*Promotion terms and conditions: The designated warehouse type and the designated rent must be paid in advance. The quantity is limited, and the price varies according to the area and the latest promotion. It is for reference only. The quantity and promotion period are limited, and the quota is valid. Please contact us for details. Only applicable to new customers who register for the first time, and cannot be used in conjunction with other discounts. Supreme Mini Storage reserves the right of final decision.