Being good to the workers is the same as being good to yourself?|One Storage|Mini Storage
Release Date : 28-07-2020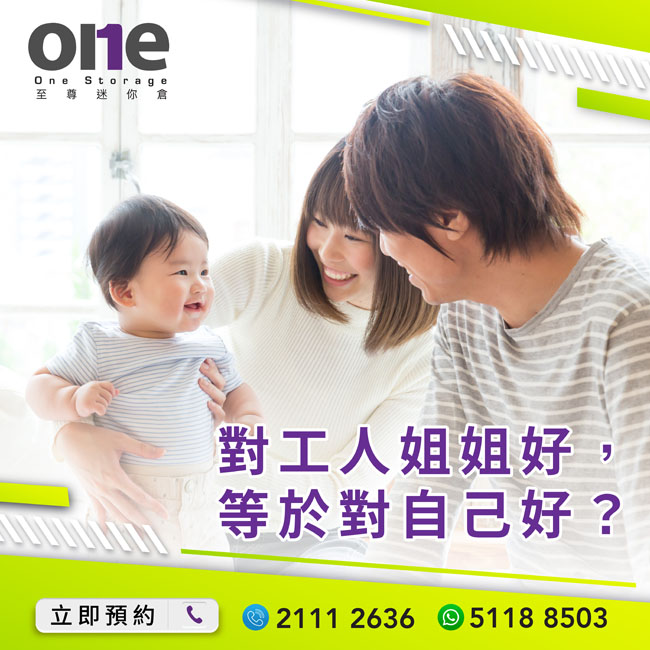 When you have left-handed children, there are too many miscellaneous things in the house, and you have to rely on a worker sister to take care of the big and small houses. The maid's room was full of sundries before, let my sister Fan Chu Libi live in, so it's better to have no place in the housing estate?
You can rent a warehouse with the minimum price of $300 for the Supreme Mini Storage, you can store your own items, and you can also help your sister to place your own items, killing two birds with one stone!
*The offer is bound by terms
📌 Preferential terms and conditions: *Designated warehouse type and pre-paid designated rent are required. The quantity is limited, and the price varies according to the area and the latest promotion. It is for reference only. The quantity and promotion period are limited, while the quota is full. Please contact us for details. Only applicable to new customers who register for the first time, and cannot be used in conjunction with other discounts. Supreme Mini Storage reserves the right of final decision.