Mini Storage | How to spend your time at the Dragon Boat Festival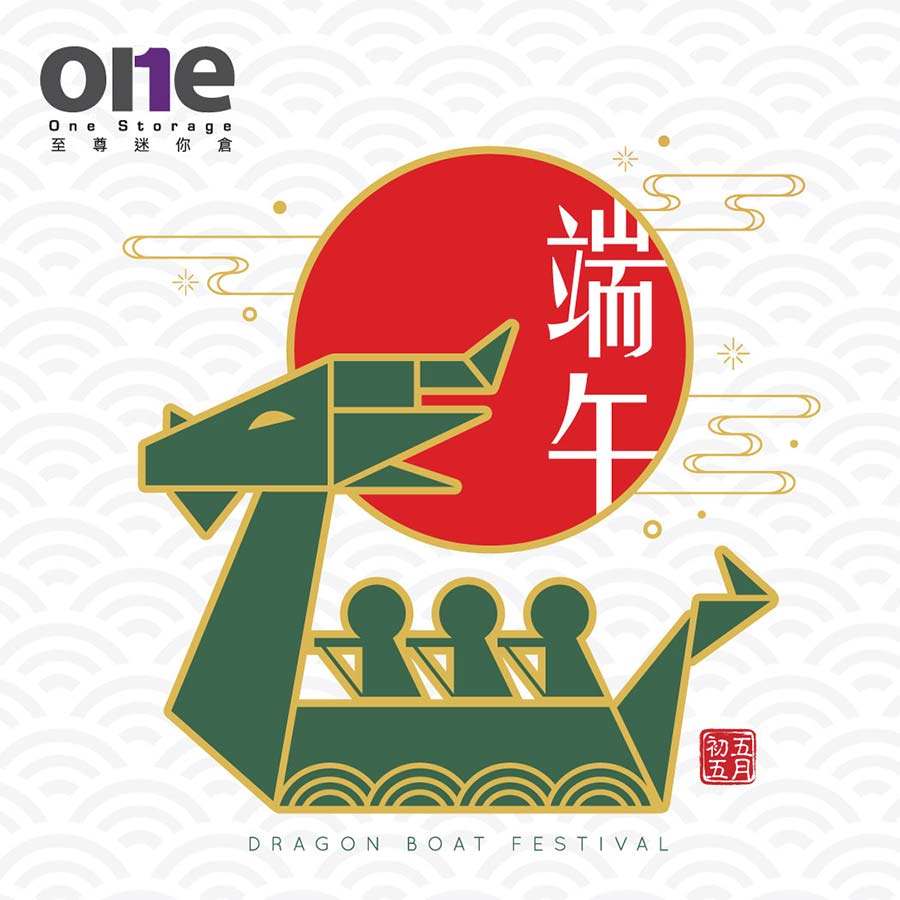 The Dragon Boat Festival is fast approaching and many families will be celebrating the festival with family fun, traditional activities such as watching dragon boat races at Shing Mun River in Sha Tin and eating rice dumplings at home. The Dragon Boat Festival falls on the fifth day of the fifth month of the lunar calendar, which is mid-summer, so some people go to high altitudes to avoid the heat. Anyone who has been following the news will know that Hong Kong is now facing extreme weather. Earlier, the Hong Kong Observatory also reported that at least seven hot nights were recorded in May, breaking the record for the most hot nights in May since 1884, and the average temperature for the year rose to 24.4 degrees. Wow! Hearing these figures, I don't even feel the urge to go out of the house, not to mention that I'd rather stay home if I'm going to hike up a mountain.

But it's a good idea for the family to stay home for the Dragon Boat Festival. It's nice to get rid of some things you don't need and reorganise your home to make room for them, so you can live more comfortably. It's easier said than done, but when you're faced with a lot of outdated items, there's no room for them, and you don't want to let them go, so it's really difficult to really let go of them. ...... So renting mini storage is definitely the best solution! Especially if you live in a city like Hong Kong, where there is so little land and so many people, many people have problems with their homes, not to mention having a grocery store where they can put away all the things they don't need for the time being. There is no choice but to put things away in the living room or in a pile. If this continues, there will be so much clutter that you can't even walk! Not only will it affect the ventilation and quality of life in your home, but it will also affect your mood. So why not rent a mini storage unit? Mini storage is a great way to put away all the things you don't want to let go of, and at the same time, it can make your home tidy and improve your quality of life again.
One Storage, which has been expanding its business recently, is a great choice for mini storage, with branches in all 18 districts. All of them are conveniently located, so you can walk there or take a taxi! The important thing is that many mini storage companies charge extra for their moving services, whereas One Storage offers a one-stop, free one-stop service for moving in and out of the warehouse, with a premium anti-snip lock to keep your belongings safe. In terms of safety, it's a top choice. All One Storage shops comply with the latest fire regulations and are equipped with proper fire-fighting equipment, emergency lighting, fire escape signs and 24-hour temperature and humidity control. The staff at One Storage also carry out regular cleaning and pest control to ensure the cleanliness and service quality of the entire warehouse and to ensure the highest quality of storage for our customers. We've been told that there are more rentals and better deals available, so why not check out the One Storage website to find the right mini storage for you?
We wish you all a happy Dragon Boat Festival and hope you can make the most of it by organising your home with your family!