Mini storage | DSE Support
Release Date : 22-07-2021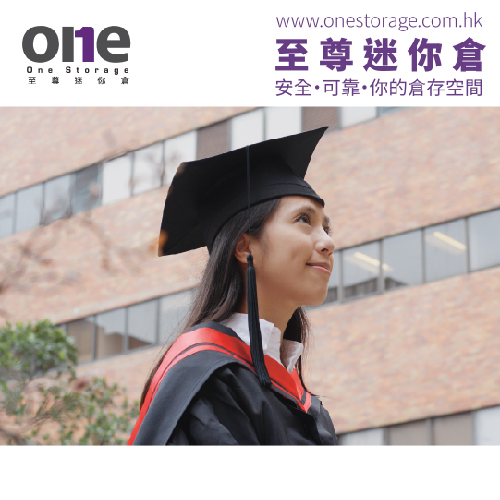 I believe that none of the DSE classmates are so nervous, because Zhong You will not be on the list in two days! It is a long period of time to prepare for the DSE exam. Students must go out to report countless tuitions, write countless Notes, and gather the contents that have been taught for many years.

There are notes or secrets that are really painstakingly written, and the notes and notes have been accompanied by me through many big exams and quizzes, and I am a comrade-in-arms. But after the DSE exam, I don't want anything but I want it! ?

There are comrades-in-arms in the talk, and I really have feelings to marry. I will be willing to marry the painstaking notes that have been stored for many years. I am already very reluctant to marry!

Keep some notes, or you can sell them on the first day, or even help others to use them for tuition~ Let's talk about it, but the housing company must have a place to put it on a first-served basis! Hong Kong has a small land and a large number of people, so housing companies have no extra space for piles of notes. Since it is, it's better to rent a mini storage, and even put the animation models and old shirts in at one go~

For middle school students, it is really difficult to find a low-cost and high-quality mini-storage, so I will find a cost-effective mini-storage-One Storage for everyone.

First of all, supreme mini-storage will offer a monthly limited discount from time to time. Qudi Yijiazhong will tighten up a July limited-time discount. The rent of the mini-storage is as low as 55%, or the two-month rent-free package is really good. , Good marriage~

Generally, students must bear the price. I believe that most of the sixth form students are over 18 years old. After paying attention to the news, I know that the government has launched a $5000 electronic consumer voucher, and our One Storage has cooperated with the return plan and launched special limited discounts. Using the government's electronic consumer voucher will give you one month's warehouse rent, and it will be sent to any location, regardless of size! It's really bad~

Many students don't want to miss it~ The Supreme Mini Warehouse has a 24-hour self-deposit, easy access at any time, and a 24-hour smart security access system, along with a high-definition security monitoring and alarm system, to protect everyone's safety~ Mini The facilities in the warehouse fully comply with the fire protection guidelines of the Fire Services Department. In addition, all branches are equipped with a constant temperature air-conditioning system that operates around the clock. There is no need to worry that Notes will become moldy or deteriorate. There is a room near you!

-----------------------------

✅24-hour self-withdrawal, easy access at any time
✅7 x 24-hour smart security access system
✅High-definition security monitoring and alarm system
✅Comply with the fire safety guidelines of the Fire Services Department
✅All branches are equipped with a constant temperature air-conditioning system that operates around the clock

Nearly 30 One Storage in Hong Kong

|There is always one near you!
Kennedy Town | Chai Wan | Siu Sai Wan | Wong Chuk Hang | San Po Kong | Yau Tong | Kwai Chung | Kwai Hing | Kwai Fong | Tsuen Wan | Tsing Yi | Fo Tan | Tuen Mun | Tai Po


Want to know more discounts for renting mini storage:

https://m.me/onestorage


Click here for express whatsapp:

https://cutt.ly/51188503


Enquiry Hotline: 21112636