"Eternals" in theaters!|The importance of living space|One Storage Supreme Mini Storage
Release Date : 08-11-2020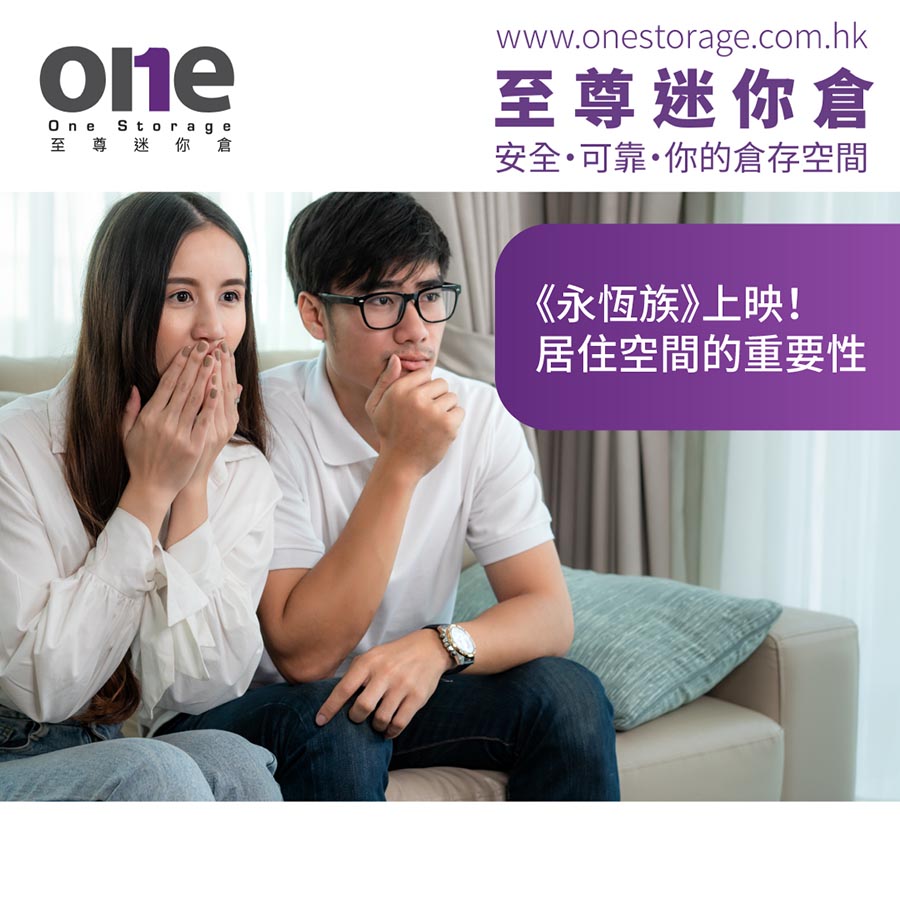 The world of heroic stories has entered a new stage. As the first work, "Eternal Race" introduces this mysterious and magical group-Eternal Race.
The eternal race has lived on the earth for more than 7,000 years. Although they each have exaggerated abilities that ordinary people can't imagine, they have always followed the guidance of their creator, the Celestial race, and have not interfered in the affairs of the human world, so they More time is just playing the identity of watchman.
Therefore, although many people have amazing abilities, they still have different identities and professions in the normal world. They may be ordinary couples or museum curators. It's interesting to think about it. The people who passed you by, the chef who cooked for you, and the uncle sitting in the park might actually be the ones who are ready to save the world.
And the eternal people want to guard the world, of course they have a lot of superpowers! One of them is to create objects from the air, which is really a very attractive super power!
Why? Because the living space in Hong Kong has always been insufficient, I believe many people want to create more space for themselves or store their belongings!
It is really not easy to find the eternal tribe, but if you want to create more space, in fact, look for our One Storage supreme mini storage to help!
One Storage Supreme Mini Storage has nearly 30 branches, which is convenient for guests in all districts! At the same time, it strictly complies with all fire protection regulations and regulations, and can be freely deposited 24 hours a day, and storage is safe and secure! One Storage supreme mini-storage has different types of storage, with the space calculation service provided by One Storage online, it is suitable for guests with different needs!
Creating more living space is not magic! Hurry up and grab the limited discount of One Storage Supreme Mini Storage and do it anytime!
Now successfully register for 12 months to enjoy a special discount, plus 1 month of free warehouse rent*! 40% off 12+1*, hurry up and register for an appointment!
One Storage

|Mini storage|Importance of living space|Clear storage space
Kennedy Town | Tai Po | Chai Wan | Siu Sai Wan | Wong Chuk Hang | San Po Kong | Yau Tong | Kwai Chung | Kwai Hing | Kwai Fong | Tsuen Wan | Tsing Yi | Fo Tan | Tuen Mun
-----------------------------


-----------------------------
*The offer is subject to terms and conditions, please contact the staff for details.
*Terms and Conditions: The discounts are limited, while stocks last. The discounted prices are for reference only. Please check with the staff for details. This offer is only applicable to newly registered customers of Supreme Mini Storage. In case of any dispute, Supreme Mini Storage reserves the right of final decision. The registrant has read this disclaimer webpage and agrees to the "Personal Information and Privacy Statement", and is willing to receive promotional information.