Godzilla model divorce event! Don't let space issues affect your relationship! |Toys, Model Mini Storage
Release Date : 05-08-2022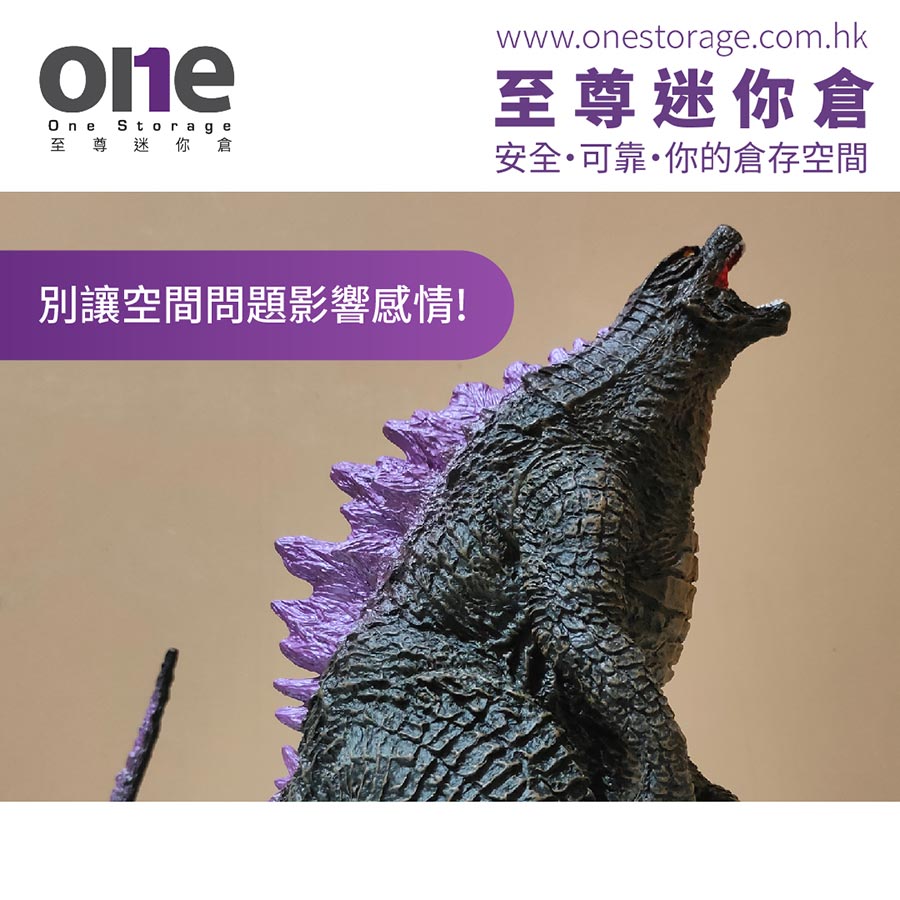 Every day in the online world, some things become a new topic after dinner for everyone! Recently, many people have noticed that it must be the divorce of this Godzilla model!
There was a couple in Taiwan recently. The wife suddenly gave her husband's treasured model - Godzilla to a relative's child without her husband's consent, causing conflicts between the two sides!
The woman disclosed this incident on the Internet, but netizens generally did not agree with her behavior, and the subsequent development is said to be that the man was very dissatisfied with the woman's attitude and proposed a divorce decision.
The incident has received a lot of different opinions and replies on the Internet. Some people think that it is because they do not understand the value of toys and models, and some people think that there is a problem with the way the two sides get along. However, there are always many understandings and opinions on a matter, and who is right and who is wrong, sometimes it is not easy to explain in a few words.
But what can be learned from this issue is that space is really important to a relationship. Many favorites and collections will inevitably take up a lot of space. When everyone has enough space and does not affect each other, of course it is It is not easy to become the fuse of the relationship between the two sides. However, in recent decades, the problem of insufficient living space has become more and more serious around the world. When even Taiwan, which is not the most exaggerated problem, has troubles with space, how can we avoid it in Hong Kong?
No matter what stage the relationship will take in the end, no matter how ugly everyone speaks at the end, the only thing that is certain is that at the moment of first meeting, everyone was moved and joyful in their hearts. In fact, every relationship is hard-won, don't let the space issue gradually wear down the relationship between the two parties. Instead of giving up your interest, come to One Storage to discover the possibility of more space!
Afraid that you will have to carry a bunch of things and take the trouble to find the mini-storage? do not be afraid! One Storage Super Mini Storage provides services in 40 branches in Hong Kong, making it easy for friends in every district to rent. Storing toys, model collections, etc. requires a stable environment, and the One Storage Extreme Mini Storage is equipped with a long-term air-conditioning and constant temperature, so that all your treasured toys and models can be safely stored in the One Storage!
-------------------------------------
Click to check our latest offer now
Talk to us: https://m.me/onestorage
-------------------------------------
✅ 24-hour easy access at any time
✅ 7x24 smart security access system
✅ HD security monitoring and alarm system
✅ Comply with latest Fire safety guidelines
✅ Constant temperature air-conditioning system
Hong Kong Island:
Siu Sai Wan | Chai Wan | Tin Hau | Kennedy Town | Wong Chuk Hang
Kowloon:
Yau Tong | Kwun Tong | San Po Kong
New Territories:
Kwai Chung | Kwai Hing|Kwai Fong | Tsuen Wan | Tsing Yi | Fo Tan | Tai Po | Tuen Mun
Express Whatsapp: https://cutt.ly/51188503
*Terms and conditions apply, please contact our staff for details.
*Terms and Conditions: Offer is subject to availability while stocks last. This offer is only applicable to new registered customers of Supreme Mini Storage. In case of any dispute, the decision of Supreme Mini Storage shall be final. Registrants have read this Disclaimer page and agree to the Personal Data and Privacy Statement and are willing to receive promotional information.