Good introduction to Father's Day gift! |Living Space|One Storage|Mini Storage
Release Date : 17-06-2022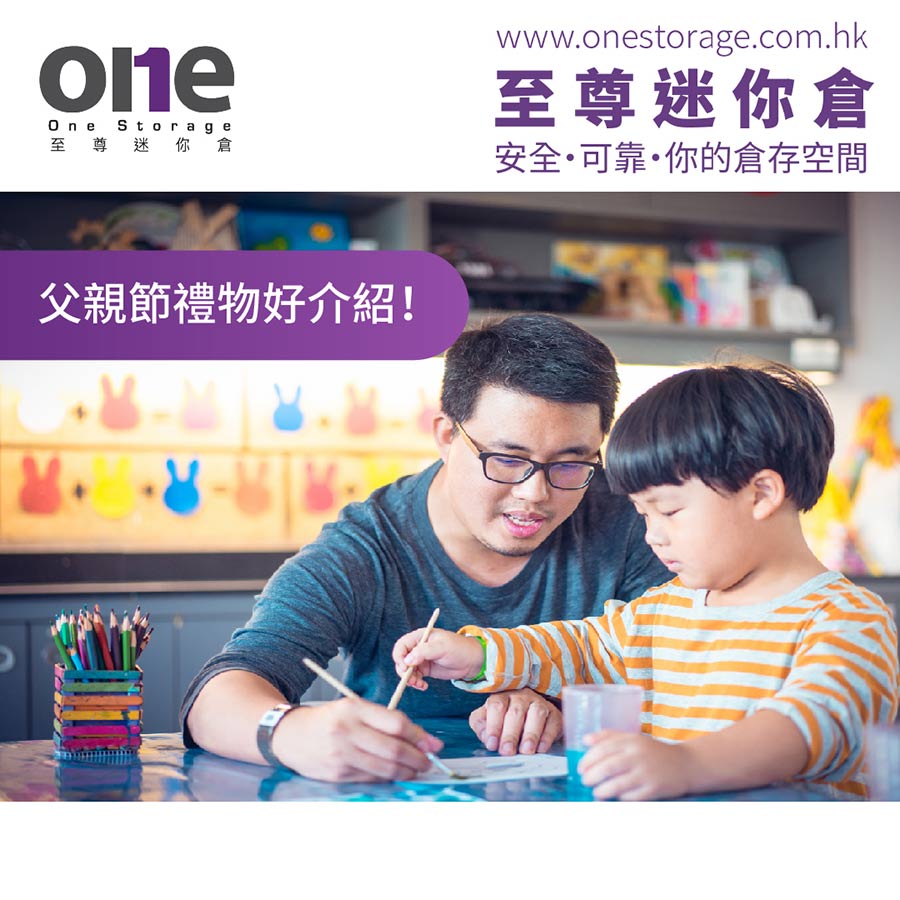 Father's Day is coming soon. Dad may not be very vocal at ordinary times, but his love for the family is actually everywhere. In this case, it is better to give him some thoughtful Father's Day gifts to thank him on Father's Day. your love!
1. Practical work items
If your dad needs to wear a formal suit to work, giving him a new tie for Father's Day is a practical and thoughtful idea. It can be used to match it, and it can make him feel your heart while working. In addition, you can also give away pens or wallets, etc., but you should pay attention to your father's work situation and needs, and don't choose an overly exaggerated style.

2. Sports or outdoor products
Many fathers are very keen on outdoor activities or a certain sport, so different sports or outdoor products are also your good choices! Sports equipment may be sneakers, rackets, etc., and outdoor equipment may be fishing equipment or camping supplies. You can usually carefully observe whether Dad has a commonly used brand or model, it will probably be a safe choice!
3. Food and wine
I believe that food and drinks will always be a good choice for Father's Day gifts, especially if Dad has research on a certain food or drink, it will be even better. Maybe Dad loves wine or fruit. Pay attention to his preferences and choose gifts. Dad feels your ingenuity. But pay attention, if you really want to buy some expensive wine or fruit, it would be better to find a friend who also has research to choose it together!

Of course it's good to give dad a gift on Father's Day, but afraid of being told by dad to buy too many things to put at home? Sometimes this may be the shyness of Dad's words, but if you want to make him happier, renting a mini-storage to increase the daily space is also a good gift! If you agree, please feel free to come to our One Storage Extreme Mini Storage!
One Storage has many branches, and there are branches in various districts in Hong Kong, with a total of 37 stores! The warehouse is equipped with an air-conditioning constant temperature and security system. Every guest can enjoy the benefits of the mini-storage with peace of mind. As long as the items that are not commonly used are placed in the mini-storage, the home living space will naturally become larger! Put the sundries in the warehouse and enjoy the wonderful moments of sharing family relationship with your family at home!

Give Dad a bigger and more comfortable living space on Father's Day! You should pay attention to the limited discount launched by One Storage!
-------------------------------------
Hong Kong Island: Siu Sai Wan|Chai Wan|Tin Hau|Kennedy Town|Wong Chuk Hang
Kowloon: Yau Tong|Kwun Tong|San Po Kong
New Territories: Kwai Chung|Kwai Hing|Kwai Fong|Tsuen Wan|Tsing Yi|Fo Tan|Tai Po|Tuen Mun
Click here for Express Whatsapp: https://cutt.ly/51188503
*Terms and conditions apply, please contact our staff for details.
*Terms and Conditions: Offer is subject to availability while stocks last. This offer is only applicable to new registered customers of Supreme Mini Storage. In case of any dispute, the decision of Supreme Mini Storage shall be final. Registrants have read this Disclaimer page and agree to the Personal Data and Privacy Statement and are willing to receive promotional information.