Four tips for figure display! |Model Collection|One Storage|Mini Storage
Release Date : 27-06-2022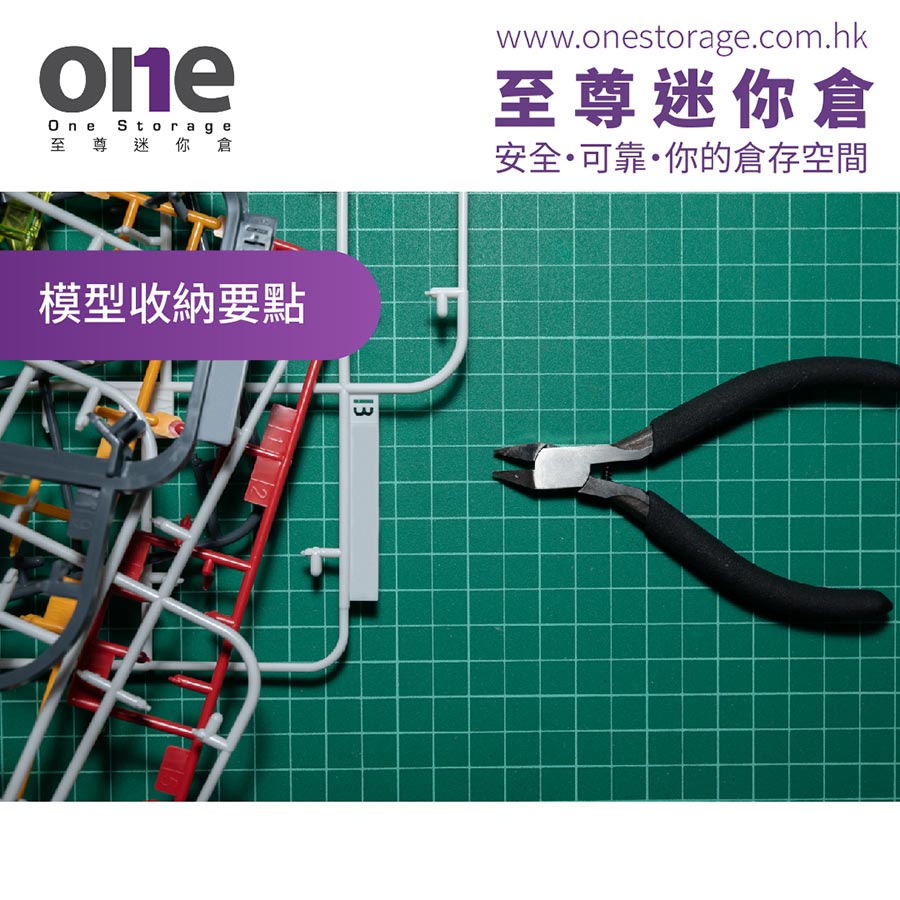 In recent years, everyone has stayed at home more than usual. Many people have begun to like collecting toys, models, etc. They can not only play with them, but also display them well. Watching at home also makes them feel better!
Of course, there are also many themes for toys and models today. In addition to the always popular robotics and anime themes, there are also some interesting themes such as animals and even cup noodles.
No matter what kind of model you like, you should know the proper toy and model storage points, and our One Storage Extreme Mini Storage is ready for you!
Maintain stable humidity and temperature
No matter what kind of toys and models, most of them are glue, so stable humidity and temperature are very important to store them properly! If you don't want toys and models to discolor, deform, or become embrittled, the ideal ambient humidity is 50 percent. Too dry or too wet is not good. The most common storage method is to put them in toy storage boxes or model display cabinets, and put moisture-proof beads, moisture-absorbing balls, etc. inside.
Dusting is important
The surface of toys and models is easy to accumulate dust. If it is not cleaned frequently, the dust will harden and adhere to the surface of toys and models, which is very difficult to remove! Also pay attention to the method of dust removal, do not clean with water or even strong detergents, the model will be damaged! It will be much better to use some special tools, such as blowing nozzles, soft bristle wipes, etc. to clear the dust.
Air flow
Many friends who love to collect toy models will also regard the outer box as part of their collection, and some friends may not open it. However, long-term sealing of toy models is not necessarily the correct method of storage. Because many toys and models have pigments on the surface, and some of the pigments are volatile, it needs to be smooth and ventilated to keep the color unchanged.
It turns out that storing toys and models is so difficult! Temperature, humidity and space are essential! However, Hong Kong is always humid, and the living space is not enough, which is quite distressing for friends who love toys and models.
Why don't you come to One Storage to find out how renting a mini storage can help you?
One Storage has 37 branches, and the transportation is also very convenient! The warehouse is also equipped with an all-day air-conditioning system, which can maintain stable humidity and temperature in the warehouse, so that all your treasured toys and models can be kept in the best condition! There may not be enough space at home to store toys and models, but you can get extra space by renting a mini-storage, and even all the treasured outer boxes can be well preserved without becoming a hindrance to the home space!
There is a lot of knowledge in toy model storage! At the same time, please pay attention to the limited offer launched by One Storage!
-------------------------------------
Hong Kong Island: Siu Sai Wan|Chai Wan|Tin Hau|Kennedy Town|Wong Chuk Hang
Kowloon: Yau Tong|Kwun Tong|San Po Kong
New Territories: Kwai Chung|Kwai Hing|Kwai Fong|Tsuen Wan|Tsing Yi|Fo Tan|Tai Po|Tuen Mun
Click here for Express Whatsapp: https://cutt.ly/51188503
*Terms and conditions apply, please contact our staff for details.
*Terms and Conditions: Offer is subject to availability while stocks last. This offer is only applicable to new registered customers of Supreme Mini Storage. In case of any dispute, the decision of Supreme Mini Storage shall be final. Registrants have read this Disclaimer page and agree to the Personal Data and Privacy Statement and are willing to receive promotional information.