Have fun during the Mid-Autumn Festival and use mini storage with peace of mind|Mini Storage|One Storage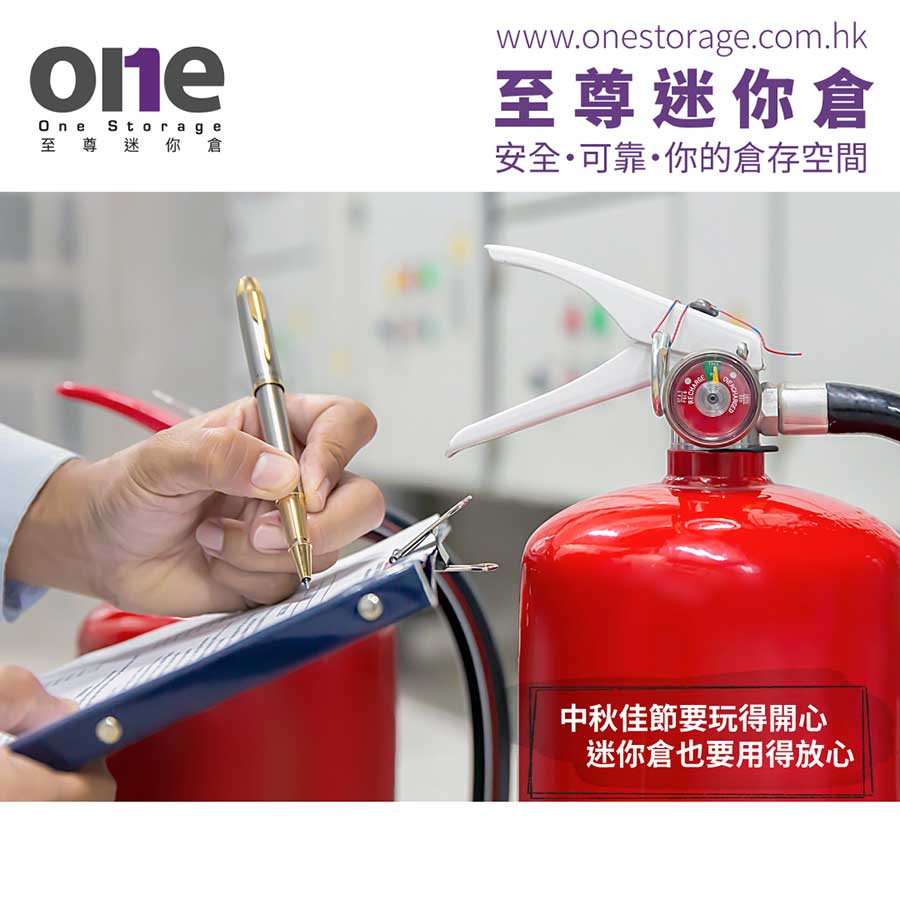 The Mid-Autumn Festival is the perfect time to meet up with friends and family and share the beauty of reunion during the full moon.
While we may celebrate the festival by eating moon cakes and watching the moon, children may play with lanterns and guess the lantern puzzle. Although lanterns nowadays no longer have candles in them like they did when I was a child, they are still for children to play with and the light-emitting parts inside must be safe and up to standard to avoid fire and any accidents. This way, adults can rest assured and children can have fun.
But safety is not the only thing that is needed for Mid-Autumn lanterns. If you want to have a happy and secure mid-autumn festival, you should pay attention to whether all the fire and safety standards have been met when choosing a mini storage unit. But with so many mini-storages on the market, it's hard to know what to choose.
Never mind! We at One Storage are the best choice for a safe and high quality mini storage that adheres to strict fire and safety standards! With a wide choice of locations and close proximity to residential areas, you can be sure that no matter where you are, our shops are always close by!
When it comes to important fire and safety standards, we understand that safety is a key factor in giving our guests peace of mind! That's why all of our One Storage facilities follow the Fire Services Department's mini storage guidelines and are equipped with a 24/7 security system and intelligent security system to provide peace of mind in every aspect.
Customers can self-store 24 hours a day and are welcome to pay for their purchases by various methods, including EPS, cheque, credit card, transfer and interest-free instalments, giving all customers a safe and convenient option.
After the Mid-Autumn Festival party, do you have no place to store all your festive decorations and toys? For those who live near Diamond Hill and San Po Kong, One Storage has expanded its Diamond Hill branch to provide better services to the residents of the area. This is a great way to solve the problem of lack of saving space at home.
We are now offering a 65% discount on rentals at our Diamond Hill shop! We encourage you to try our services and create more space for yourself and your home!
Nearly 30 mini-warehouses are available for your convenience and peace of mind!
Kennedy Town / Chai Wan / Siu Sai Wan / Wong Chuk Hang / San Po Kong / Yau Tong / Kwai Chung / Kwai Hing / Kwai Fong / Tsuen Wan / Tsing Yi / Fo Tan / Tuen Mun / Tai Po
Enquiry Hotline: 2111-2636
*Terms and conditions: Specified storage type and prepayment of specified rent are required, quantity is limited, price varies according to size and latest promotion. Please contact us for details. Only applicable to first-time new customers and cannot be used in conjunction with other promotions, the decision of Supreme Mini Storage is final.