Mini storage | Can't find a place to put sundries? The first choice for mini storage
Release Date : 26-01-2019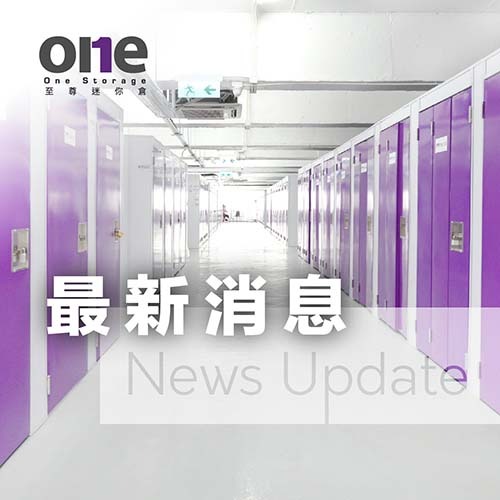 Mini storage | Can't find a place to put sundries? The first choice for mini warehouses
One of the biggest advantages of the Supreme Mini Storage is that the warehouse is very well located, unlike our general impression that the warehouse is always at the beginning and the end of the ring!
Let us have a local tour of mini storage now! It takes less than 10 minutes to walk from Fo Tan Railway Station. It's really convenient! Before I went, I was afraid to say that he was the most inconvenient at Fo Tan Railway Station, but I felt good when I came out.
On this road along Hexiang Street, Fotan, the Supreme Mini Storage, after parking the car, let the friendly Supreme Mini Storage service staff show us around! I think it's really important to have friendly customer service!
If the customer service Leng Mo when I went to the mini storage today, it would be really pitiful! At this point, I must give a thumbs up to the energetic Supreme Mini Storage!
The mini storage has 24-hour security monitoring, self-service drinking water dispenser, 7 x 24 intelligent security access system, guards downstairs, lanes, walkways and warehouses with CCTV around the clock to ensure that water is not leaking! There is free Wi-Fi, so what do you want! The mini-storage uses an advanced door lock system, and only a card can enter and leave the mini-storage freely!
24-hour security monitoring, so that the storage and storage items can be properly and safely stored. There is a constant temperature air-conditioning here, which is very comfortable! Then there is a 16-foot space mini warehouse. I don't know how long it will take to store my sneakers in the entire mini warehouse...
There are many options for the number of feet of the supreme mini-storage. You can rent the mini-storage according to your needs. You can check the price of the mini-storage and the space calculator on the Internet to calculate the renting size and suggestions.
If it is a long-term lease, there are discounts. Every warehouse uses high-quality steel, but it is the leader in the industry! The use of high-cost materials is for everyone to feel safe in storage!
A friend of mine has a lot of old magazines in his collection. If you want to find a storage warehouse, you can consider putting them here, so as to avoid the trouble of moving around when renting a house~
The above is the LIVE report of AMY in the Supreme Mini Storage. If you have a lot of items and no place to store, move the warehouse, and renovate the warehouse, come to the Supreme Mini Storage!
If you want to inquire more about mini storage leasing, please click here mini storage inquiry