One Storage|Mini storage|Benefits of bicycle storage for your business
Release Date : 11-01-2019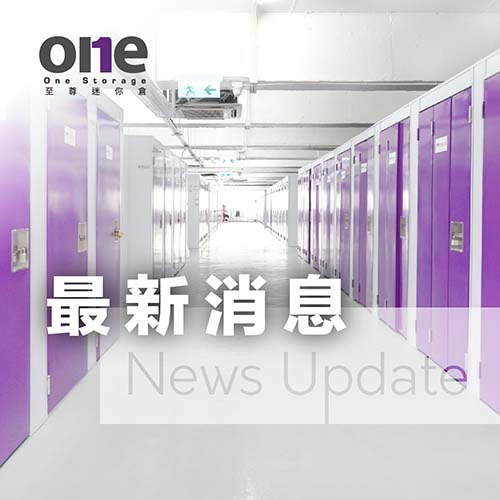 Mini Storage - Benefits for your business
Whether you're looking for more storage space for your growing inventory or you're renting storage for large equipment or machinery, Mini Storage offers a variety of solutions to meet your business needs.
Instead of considering renting or purchasing commercial office space, consider taking the hassle away with the flexibility, cost effectiveness and useful convenience of mini storage near your business. Mini storage offers a wide range of options Many types of businesses use mini storage to supplement their existing space and office space.
From retailers to general offices, there is a storage unit size and type to suit their needs. The wide range of storage types and flexible monthly rental terms are particularly useful for businesses looking to expand and store storage.
Mini storage can help you save on operating costs Mini storage can also have a positive impact on the profitability of your business. Leasing or purchasing larger commercial office space can be a significant expense, along with other costs such as utilities or property taxes.
Not only is the monthly rent for mini storage lower than office space, but you can also avoid additional costs while still enjoying greater security for your business storage items. In addition, the flexibility of mini-warehouse rental allows businesses to save on unnecessary costs depending on their needs. Key features of mini storage Mini storage can also provide security for its users.
For example, One Storage's Premium Mini Storage has fire safety access, a 24-hour monitoring system and alarms, staff to oversee the facility and a well-lit interior. In addition to these safety features, some mini-storages are equipped with 24/7 temperature-controlled spaces and fire suppression systems, so you can be prepared for any situation, anytime, anywhere.
Whether you are expanding, relocating or just want to better organise your interior space, One Storage can benefit your business in Prince's Industrial Building, Chai Wan, Shui Kee Industrial Building, Wong Chuk Hang Road or Tong Chun Industrial Building, Cheong Wing Road, Kwai Chung.
One Storage can help you with all your mini storage needs. We ensure the safety of your property with a range of advanced security measures. We offer a wide range of mini storage sizes and options. To find out more about mini storage rentals, click here for mini storage enquiries