Green Home Ownership 2022|Renovation and Moving|One Storage|Mini Storage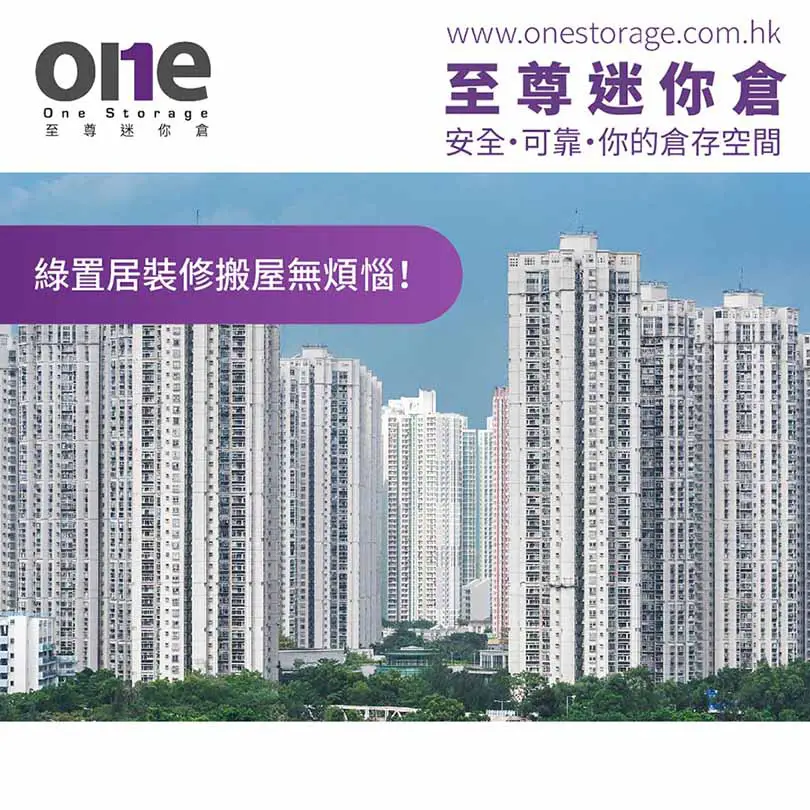 In Hong Kong, I believe everyone is well aware of the troubles of living. In order to buy a house and "get on the bus", everyone is trying their best! Green home ownership is a popular home purchase package recently, and every time there is news, many people pay attention. In 2022, GSH has launched more new units, namely three new housing estates - Ko Wang Court in Yau Tong, Kam Pak Court in Ma On Shan and Ching Tao Court in Fanling. This time, a total of nearly 4,700 units have been launched, and the apartment types are Mainly open-plan and two-bedroom units.
The three new housing estates are located in different locations, while Ko Wang Court and Kam Pak Court are close to Yau Tong MTR Station and Heng On Station respectively, while Ching Tao Court is relatively quieter than the first two, but is too close to the traffic center.

Of course everyone wants to win the Mark Six, but in reality, many people also regard the Green Home Ownership lottery as as important as the Mark Six! If you get a good number, you can choose the unit first, which is one of the great joys in life! I was so excited that I couldn't sleep all week! But after the successful first step in buying a home, the next problem is decoration and moving!
Many friends are very afraid of the problems of decoration and moving house. First, it can be a huge expense. Second, most people do not have much experience in dealing with decoration and house moving problems, and they are afraid of making mistakes and being cheated. There is also the problem of temporary storage during decoration and moving. It is embarrassing to put it in the homes of friends and relatives, but it cannot be placed in the new home to affect the process of decoration and moving.
In fact, it is not easy to get a comfort zone of your own in Hong Kong! You should be happy to meet the beautiful days afterward, and the temporary storage problem during decoration and moving should not be your fault. For short-term storage needs of decoration and moving, look for One Storage Extreme Mini Warehouse. Easy solution!
One Storage Extreme Mini Storage has branches in different regions, and a total of 40 stores provide you with "supreme" services! One Storage Extreme Mini Storage has different storage types and allows you to enter and exit at any time with a tenant card. Whether it is a short-term storage for decoration and moving, or long-term storage needs after settling down, it is very convenient for you! Living in Hong Kong, it is not surprising that there is a lack of space and troubles with storing things. As long as you know how to find One Storage Extreme Mini Storage for you, you will have no troubles!
-------------------------------------
Click to check our latest offer now
Talk to us: https://m.me/onestorage
-------------------------------------
✅ 24-hour easy access at any time
✅ 7x24 smart security access system
✅ HD security monitoring and alarm system
✅ Comply with latest Fire safety guidelines
✅ Constant temperature air-conditioning system
Hong Kong Island:
Siu Sai Wan | Chai Wan | Tin Hau | Kennedy Town | Wong Chuk Hang
Kowloon:
Yau Tong | Kwun Tong | San Po Kong
New Territories:
Kwai Chung | Kwai Hing|Kwai Fong | Tsuen Wan | Tsing Yi | Fo Tan | Tai Po | Tuen Mun
Express Whatsapp: https://cutt.ly/51188503
*Terms and conditions apply, please contact our staff for details.
*Terms and Conditions: Offer is subject to availability while stocks last. This offer is only applicable to new registered customers of Supreme Mini Storage. In case of any dispute, the decision of Supreme Mini Storage shall be final. Registrants have read this Disclaimer page and agree to the Personal Data and Privacy Statement and are willing to receive promotional information.