One Storage | Mini Storage | Gospel for Camping Fans
Release Date : 19-03-2020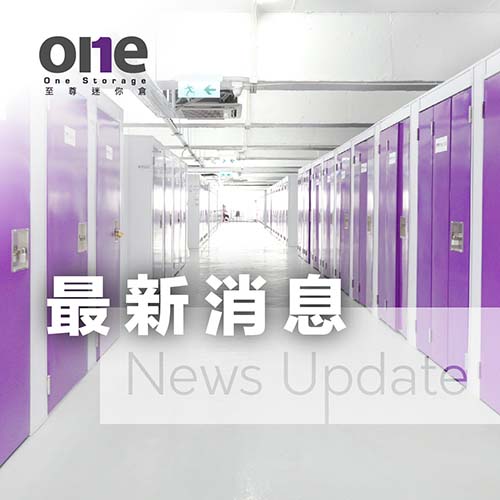 Do you long to be in the wide open countryside, lying on the wide open lawn, looking up at the dark sky full of stars? Do you want to try to build your own tent, cook a meal for your friends in the countryside or complete a countryside adventure for yourself? Hong Kong Country Parks offer over 40 camping sites for Hong Kong people to enjoy the fun of camping in the countryside. There are many things to prepare for camping, so for those who want to buy personal camping supplies, mini storage is the best choice for them.

I often hear camping friends say that every time they go camping, it is like moving house. They must have a corner of their house filled with camping tents of different sizes, sleeping bags of different thicknesses, backpacks of different capacities, camping combs, camping chairs, camping refrigerators, camping cooking utensils, hammocks, mats and so on. In Hong Kong, it is not easy to live in a snail's pace and accommodate camping supplies at the same time. For those who live in Hong Kong without elevators, mini storage is a great blessing, and finally you don't have to move around every month. The birth of mini storage can be considered a gospel for camping enthusiasts.
In the metropolis of Hong Kong, there are more and more urbanites who enjoy the countryside life, so many people who love camping will shop for camping supplies with larger volumes, and as they buy more and more, they will find less and less storage space at home.

You don't have to worry about giving up the quality camping experience because there is no space to store your giant tent, floor mats, sleeping bags, folding chairs, tables and chairs, cooking utensils, lamps... The mini storage can systematically store all camping supplies and can be set into different inner cage compartments to systematically store your camping supplies. The mini storage is very clean and bright.

The mini storage environment is very clean and bright, cool and dry, designed for constant temperature, with a dehumidification system to control the temperature and humidity at regular intervals, and automatic fire prevention devices, so there is absolutely no need to worry about the storage conditions. Mini Storage is also equipped with 24/7 video recording, security monitoring system and fire prevention equipment to protect the safety of the lockers and their contents.

Mini Storage provides a lot of quality and cost-effective, different sizes (small to large) of constant temperature mini storage for you to choose, mini storage stores throughout Hong Kong, Kowloon and the New Territories, and actively continue to expand business, all in compliance with the latest fire regulations. The environment is safe and convenient, with a parking lot for easy parking and a large freight elevator for easy unloading.
Find One Storage near you today - we'd love to help you find the right mini storage for you.