One Storage | Mini Storage | Warehouse Hong Kong-HK Mini Storage Home Arrangement Magic Weapon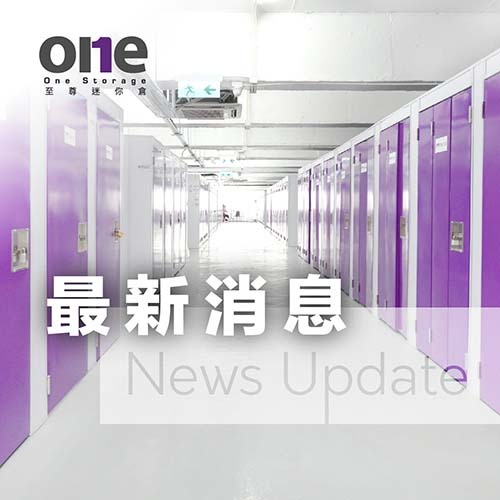 The secret of a family of 6 dwellings in Tsuen Wan! Make good use of the home storage method, with the supreme mini storage. Vienna, mother, 1 elder brother, sister-in-law and child lived in a total of 6 people. There were 3 rooms after the house was renovated a year ago, and the space in each room is not too big. It's not big enough to do yoga, that is, there is not much space, but at the beginning, I was really ecstatic and danced in the room every day.
One year later, I discovered that it was so big but there was no place to store seasonal clothes and sundries. When the children grew up, they also had some clothes and toys that couldn't fit. The 6 people in the family and the sundries added up really looked like a big mountain!
Only then did we realize that there should be more warehouse space when decorating!
The most helpless one is that I'm still waiting in my boudoir at home, so almost everyone's debris is piled up in my room.
So my room is always messy like a storage warehouse. I want to take a bath and sleep every day when I come back to the room. I have ignored the vicious cycle of these Japanese characters. Now I have a heartbroken and decided to clear out the unnecessary things and put them in the mini In the warehouse!
Use storage boxes to store skin care products. In addition, put storage boxes for invoices, stationery, accessories, small objects, etc. in the closet. You can see people's bags and reluctant bags. They are all sorted and stored in cardboard boxes, and then they are not commonly used. The mini storage also looks clean and clean, and friends will never be afraid of embarrassment anymore.
As for the bills, there are many bills paid every month, so I use the A4 file to classify the files, and each file is labeled with a sticker to classify. As for seasonal clothes, they are thinner and have more storage space. It is not that this season's clothing is packed in a large box every time. The use of vacuum bags makes it smaller and more convenient to store. Then you can put the less frequently used items in the mini storage. inside.
After cleaning this time, there are really too many sundries for 6 people. I did not expect that my family members said in unison that I would take it to the mini storage! For this reason, the family meeting discussed several times. The best mini storage is convenient and easy to reach. The price is affordable! I started to surf the Internet on GOOGLE Mini Storage, but I didn't expect it to be too tight. The elevator was difficult to get in and out. It was really not easy to find. Then I searched for "Tsuen Wan Mini Storage" and found amazing results!!
There is a supreme mini-storage nearby! And there is 24-hour surveillance, an elevator, various feet, and you can also borrow aluminum ladders and trolleys, which is really touched! After shopping around, the mini-storages are all the same equipment.
In the end, we chose the Supreme Mini Storage, because firstly, it is the closest to home, and secondly, there are 30+ branches. The main reason is that the service brother is very handsome.
The service brother said that there is a 24-hour room temperature control in the mini storage, which will automatically dehumidify. When you look up, the air-conditioning is great! It looks very powerful. In the end, I chose a large warehouse of about 25 feet. I think it's just enough for free! After entering the warehouse, I turned around and found that there were CCTVs everywhere, and the equipment was safe and reliable, which made me feel relieved.
If you want to ask more questions about mini storage leasing, please click here mini storage for more information.