HK Brands and Products Shopping Festival 2022 |Shopping|One Storage|Mini Storage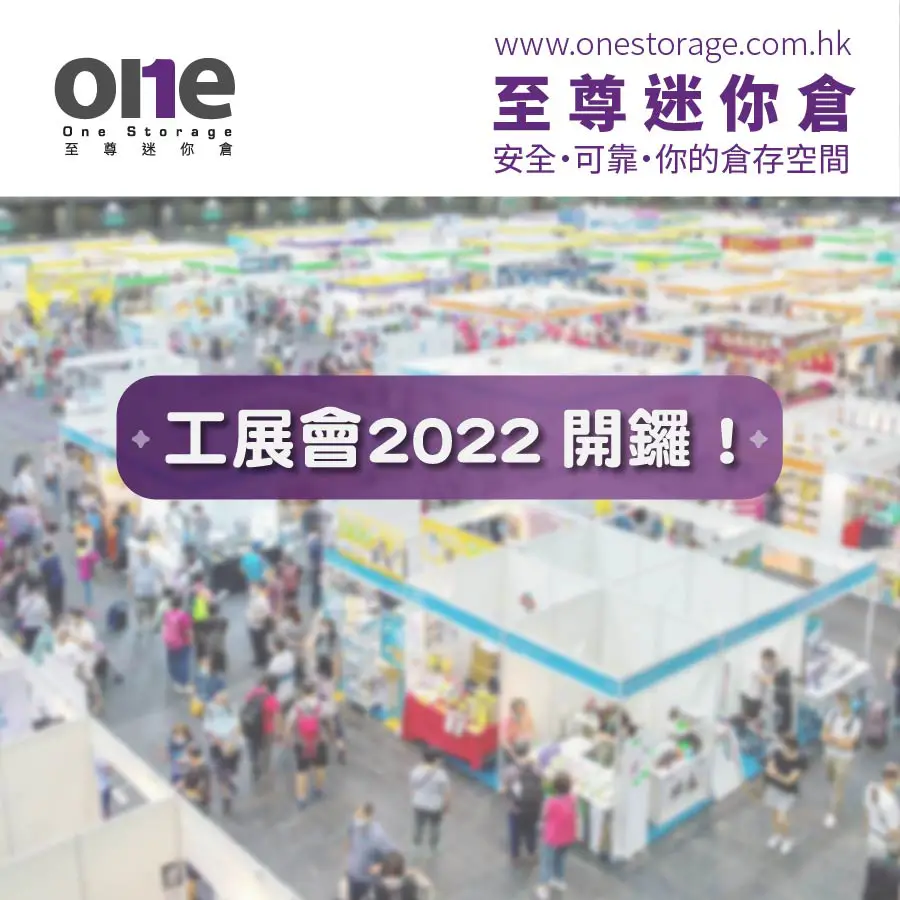 Are you ready? The HK Brands and Products Shopping Festival is about to start, and I believe you don't want to miss out on so many special offers! This year's trade fair will be held at AsiaWorld-Expo for 4 days starting from September 9, 2022. It is said that there will be 6 exhibition zones, namely "Leisure Food Zone", "Health and Wellness Zone", "Lifestyle Products Zone", "Clothing and Beauty Zone", "Go Mall Theme Pavilion" and "Smart Electronics Zone", with a total of 350 booths.
In addition, there will be a "Mid-Autumn Festival Special Reward" and a "Lucky Draw", where you can win professional kitchenware, dining vouchers and even travel packages, etc. The prizes are very attractive! If you are going to attend the trade fair, you can take note of them!
The fair has always provided a large number of products of different famous brands from China and abroad, from food, beverage and dried seafood in the food and beverage category, health care and beauty products in the beauty category, and even kitchenware and home appliances in the household category. I believe that everyone can find the right products for themselves, plus very attractive offers and activities, you must have a lot of things are ready to take home!
But with attractive offers and high quality products, why are you so hesitant? Are you worried that you don't have enough space at home to store things properly? Buying new things will make your living space less and less, which is more than worth the loss in terms of quality of life?
Living space is very important to everyone's life, but with so many quality products and attractive offers, it is really sad to be affected by the lack of storage space everywhere and ruin the shopping mood. But have you ever thought about the fact that storage space can be enlarged at any time, just call us at One Storage and your storage problem may be negligible!
One Storage understands that many people in Hong Kong have trouble storing their belongings, so with a total of 40 locations throughout Hong Kong, One Storage is committed to providing the best mini storage experience for those who live in different areas. We have a 24-hour air-conditioning system for constant temperature, as well as a round-the-clock intelligent security system and support for customers to pick up and store their belongings at any time. If you need mini storage service, you can be confident when you come to us at One Storage.
-------------------------------------
Click to check our latest offer now
Talk to us: https://m.me/onestorage
-------------------------------------
✅ 24-hour easy access at any time
✅ 7x24 smart security access system
✅ HD security monitoring and alarm system
✅ Comply with latest Fire safety guidelines
✅ Constant temperature air-conditioning system
Hong Kong Island:
Siu Sai Wan | Chai Wan | Tin Hau | Kennedy Town | Wong Chuk Hang
Kowloon:
Yau Tong | Kwun Tong | San Po Kong
New Territories:
Kwai Chung | Kwai Hing|Kwai Fong | Tsuen Wan | Tsing Yi | Fo Tan | Tai Po | Tuen Mun
Express Whatsapp: https://cutt.ly/51188503
*Terms and conditions apply, please contact our staff for details.
*Terms and Conditions: Offer is subject to availability while stocks last. This offer is only applicable to new registered customers of Supreme Mini Storage. In case of any dispute, the decision of Supreme Mini Storage shall be final. Registrants have read this Disclaimer page and agree to the Personal Data and Privacy Statement and are willing to receive promotional information.