What you need to know about the storage of hobbies|One Storage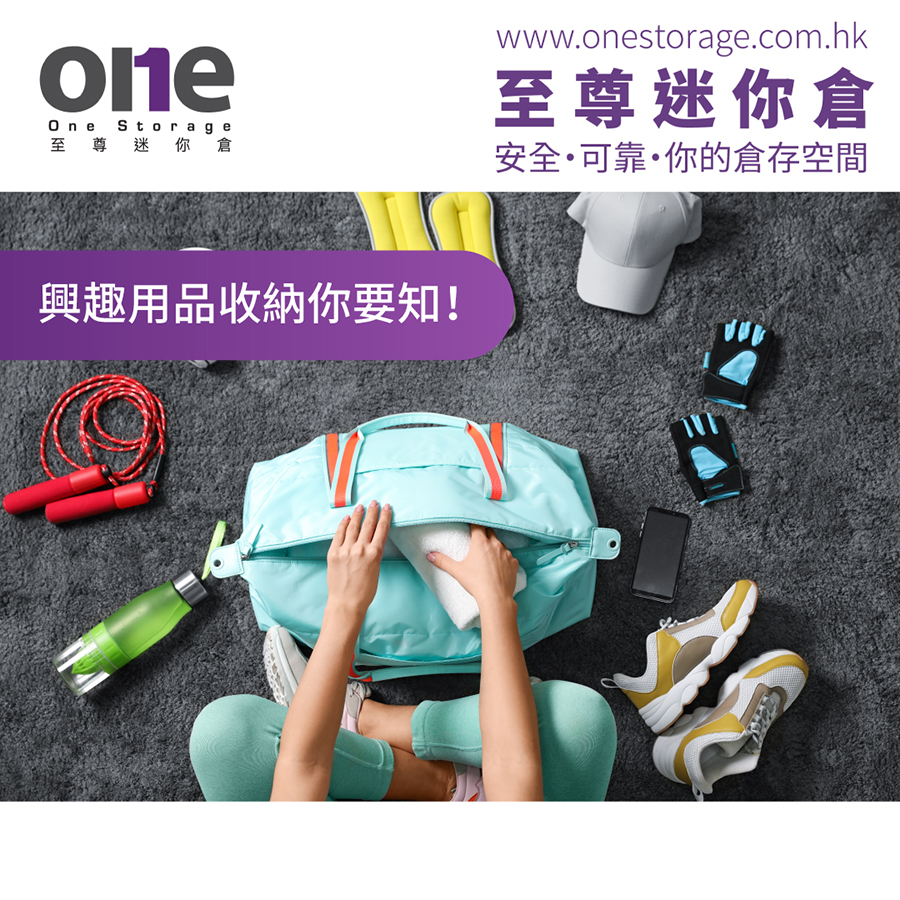 It's the usual boring life, you can get some fun and play, it's definitely a little bit of sweetness in life!
And if there is an interest that needs to occupy the space of the housing enterprise, it will definitely get a headache. For example, if it is a musical instrument or a piano, there is no room to use it. Another example is a seasonal exercise, like skiing and surfing. When it is not fun, it is a waste of space when the related equipment is placed in the house.
In fact, there are many examples, such as models, War Game supplies, remote control machines, etc., which all require space for storage. Hong Kong has a small land and a large number of people, and the space for housing companies is not necessarily enough. Sometimes you have to compete with housing companies every minute to add positions. At this time, it is the time for the mini storage to help you!
Pick a mini-storage that suits you and build a small world of interest that belongs only to you. Secondly, you can reduce conflicts with people in the house, and you can directly solve the problem of lack of space in the house! Mini storage is definitely the savior of interest!
However, it is a suitable mini-storage. Everyone has different definitions, but it is a matter of interest. The following points must be paid attention to:
Is it safe: Every item bought for hobbies or storage, don't want to see damage to the place. Although Hong Kong has no natural disasters such as earthquakes and tsunamis, fires and moisture that are most likely to occur daily are the natural enemies of Hong Kong's purchase and storage of supplies. The mini storage is a fire protection and anti-humidity system, which is the place to pay attention to.
Whether it can be in and out 24 hours a day: Hong Kong people do not work regularly, sometimes late at night, or suddenly on a whim. They just want to play with toys, so whether the mini-storage can be freely entered and exited at any time is a factor to be considered.
Location: Even if the mini-storage is safe and free to enter and exit, but it is a flight to Taiwan from your own house, I believe no one will rent it specially, so the location is very important.
Based on the above three points, One Storage mini storage can help you! Nearly 30 branches in Hong Kong are available for you to choose and have convenient transportation. All of them comply with fire protection regulations and rules, and can be accessed freely 7x24 hours. They are also equipped with a constant temperature air-conditioning system that operates around the clock, which absolutely meets the conditions of your mini-storage!
From now on, customers only need to register online to enjoy special discounts*! The offer is limited, please contact us now: https://m.me/onestorage
*Offers are subject to terms and conditions
-----------------------------
Nearly 30 branches in Hong Kong for you to choose from|There is always one nearby|It's easy to buy and store if you are interested
Kennedy Town | Tai Po | Chai Wan | Siu Sai Wan | Wong Chuk Hang | San Po Kong | Yau Tong | Kwai Chung | Kwai Hing | Kwai Fong | Tsuen Wan | Tsing Yi | Fo Tan | Tuen Mun
Click here for the express Whatsapp: https://cutt.ly/51188503
Enquiry Hotline: 21112636
*Promotion terms and conditions: The designated warehouse type and the designated rent must be paid in advance. The quantity is limited. The price varies according to the area and the latest promotion. It is for reference only. The quantity and promotion period are limited, while the quota is full. Please contact us for details. Only applicable to new customers who register for the first time, and cannot be used in conjunction with other discounts. Supreme Mini Storage reserves the right of final decision.