Miscellaneous Amnesty Day | One Storage | Mini Storage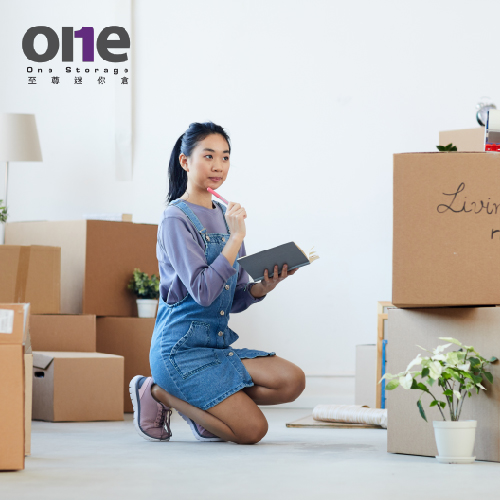 The older you get, the more difficult it is to do a clean-up because it takes so much energy, time and effort to clean up the clutter, and it takes a lot of hard work.
Therefore, it is always best for the small ones, as they have their mothers to help them out, while the big ones are already too busy to do the job and have no time to do it. Sometimes when you are too tired to go back to work, some people will buy something to relieve their stress and feel better mentally, but if you buy something and don't use it at all, you will feel guilty.
It's because of this guilt that even though we don't need, use or like a lot of things, we still hold on to them. One writer in the New York Times suggested a "clutter amnesty day" and clearing out clutter.
But what if you don't want to do that? Why not just let the clutter get bigger and bigger? Why not use mini storage?
Hong Kong is a small place with a lot of people, and every square foot of space costs money, so it's really hard to find extra space.
First of all, the One Storage mini storage facilities comply with the latest Fire Services Ordinance and the Fire Services Department's mini storage guidelines, and are equipped with an all-weather security system and an intelligent security system. One Storage's mini storage shops are located all over Hong Kong, Kowloon and the New Territories. One Storage is actively expanding its business and will soon cover the whole of Hong Kong.
Recently, One Storage's Kennedy Town branch has opened and there are special offers for online applications.
If you don't know what space you need yet, why not use the space calculator?
-----------------------------
#Mini storage #onestorage #mini storage #follow the latest fire guidelines #instruments #moving house #Studio #industrial building #disposal #files #warehouse #boxes #storage #short term rental #service #storage #Gunpla #gouda #airsoft #toys #models #bikes #change of season #old books #lego #breakaway #shirts and pants #skirts and shoes
Kennedy Town | Chai Wan | Siu Sai Wan | Wong Chuk Hang | San Po Kong | Yau Tong | Kwai Chung | Kwai Hing | Kwai Fong | Tsuen Wan | Tsing Yi | Fo Tan | Tuen Mun | Tai Po