One storage | Mini storage | A good helper for home organization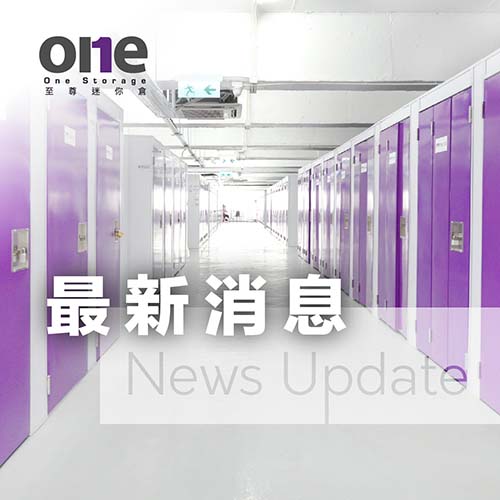 With the seriousness of the epidemic, everyone needs to stay home more often, but organizing your home is the best activity for your family. Here are a few simple points about organizing your home, it's not as painful as you think!
The first task is to divide the items into "needed" and "unwanted"; as long as you discard the unwanted items, you can make more space for the items you really need. As long as you are good at this, daily organization will become easy and simple, and the home environment will be naturally clean and comfortable. But instead of taking care of the clutter at home every year, consider using mini storage to keep the old things that are unnecessary but cannot be discarded, while reducing the ease of living.
Home items to organize 4 major points
(1) careful packing
Set up a target for yourself, use the odd time to pick up, efficiency and motivation will be enhanced.
You can first target a single type of items to clean up, such as clothing, books, children's toys, etc.. In the limited space mechanical way to pack limited items, you will not feel the pressure, easily completed. And can be used to organize the box and then stored in mini storage, greatly saving space.
2)Second classification
Sort all items into "needed" and "unwanted" and make a judgment within 5 seconds. In fact, you can decide at a glance to keep it. If you can't decide, you can temporarily classify the item as "reserved area".
When it comes to your family's belongings, let the person decide to keep them to avoid unpleasant incidents (such as a housewife losing her husband or a child's favorite toy or collection). If there is not enough storage space at home, you can consider proposing to put it in mini storage, which will not only improve the space at home, but also avoid losses.
3) Organize the reserved area
Temporarily categorize the items in the reserve area, after all, must be dealt with, and an effective way to filter is "once again". For example, if you try to wear your clothes once, the problem will be solved. The same goes for other items.
If you still can't solve the problem, set a deadline, such as six months or a year, and then decide whether you want it or not, or use the mini storage service to store it in our 24-hour warehouse.
(4) Souvenir storage principle
Sometimes you receive gifts that are "not for you" and are hard to resist, but you don't like them? Do you think it is a waste to throw it away? If it really doesn't suit you and you won't see them again in the future, it is better to dispose of it by charity sale, for example, to give it to someone who needs it, so as to reduce waste and free up space.
Children's paintings with souvenir value can be stored in our mini-warehouses to make more space in your home! Souvenirs that are full of memories are also difficult to handle. It is recommended to let your children decide to keep them together and let them choose the pieces they "want to keep the most".
You can't throw away your treasures, but you don't want to store them at home? We believe that mini storage can help you to solve the problem. Using our best storage service may be the best way to make more space in your home!