The mini warehouse turned out to be a good helper for immigrants? Three benefits you need to know! |Immigration|One Storage| Mini Storage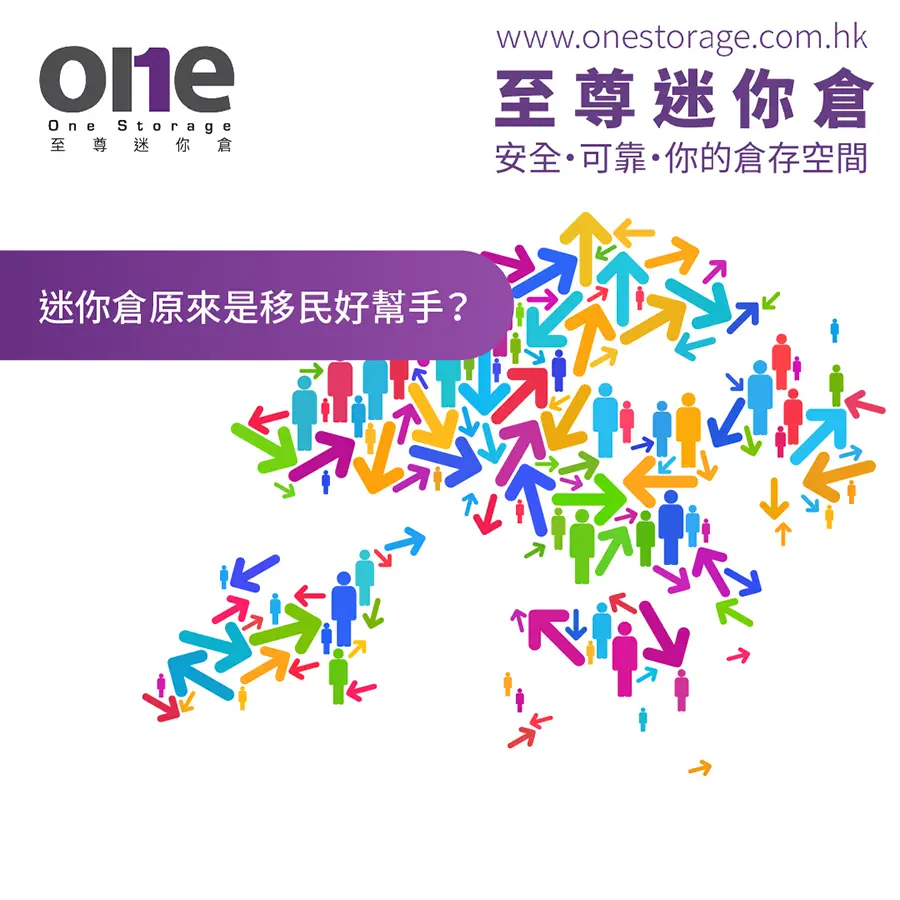 Everyone and every family have different pursuits of life, so living in different places, finding yourself or trying a new life is the choice of many people. But immigration is never an easy and simple journey, and there are many things to prepare for. How can every process flow more smoothly? In fact, the mini warehouse is a good helper. You can pay attention to the following three advantages!


Handle relocation with ease
The biggest and first problem for immigrants must be moving and relocating, but moving and moving locally is troublesome enough, and moving and moving between different countries is even more troublesome! But in fact, you can rent a mini warehouse first, store all the items such as furniture, sundries, etc. in it first, and then deal with problems such as selling the building or returning the lease, which is much easier!
keep the retreat
Although there are plans to immigrate, but in fact, transportation is very convenient now, and it is not a big problem to walk on both sides after the day is settled. In this case, renting a mini-storage is actually very helpful. First of all, there is no need to rush to transport all the items in Hong Kong in one go, and secondly, you can temporarily store some items, and make arrangements after one or two years depending on the situation. In the future, you may return to Hong Kong or go both ways, and you can still easily keep these things.
More time to process slowly
A person or even a family can actually have a lot of items to deal with, but if they are not properly arranged due to time constraints, it is easy to accidentally discard or lose some important items by mistake, which may be a lifetime regret. Therefore, renting a mini-storage for temporary storage of items allows you to arrange the handling of all items well, avoiding accidents!
Immigration is a major decision, and it must be well arranged and planned. After reading the above three advantages, do you think that mini-storage can indeed bring great flexibility and convenience to immigration arrangements? But you are still confused which mini storage should you look for? Of course, looking for a reliable and reassuring One Storage Supreme Mini Storage Helper!
One Storage Extreme Mini Warehouse is equipped with a constant temperature and security system around the clock, so that all your items are in a safe and stable environment! Different warehouse types are also available so that you can rent a mini warehouse of the right size according to your needs, and it will not be a waste!
At the same time, we have a total of 40 branches in different regions to serve you! There are also tools such as trolleys and aluminum ladders for borrowing in the warehouse, making it easier for you to receive and carry items! We also support 24-hour withdrawal at any time, so that you who are busy or planning to immigrate can easily manage your items according to your own time, which is really the most considerate!
-------------------------------------
Click to check our latest offer now
Talk to us: https://m.me/onestorage
-------------------------------------
✅ 24-hour easy access at any time
✅ 7x24 smart security access system
✅ HD security monitoring and alarm system
✅ Comply with latest Fire safety guidelines
✅ Constant temperature air-conditioning system
Hong Kong Island:
Siu Sai Wan | Chai Wan | Tin Hau | Kennedy Town | Wong Chuk Hang
Kowloon:
Yau Tong | Kwun Tong | San Po Kong
New Territories:
Kwai Chung | Kwai Hing|Kwai Fong | Tsuen Wan | Tsing Yi | Fo Tan | Tai Po | Tuen Mun
Express Whatsapp: https://cutt.ly/51188503
*Terms and conditions apply, please contact our staff for details.
*Terms and Conditions: Offer is subject to availability while stocks last. This offer is only applicable to new registered customers of Supreme Mini Storage. In case of any dispute, the decision of Supreme Mini Storage shall be final. Registrants have read this Disclaimer page and agree to the Personal Data and Privacy Statement and are willing to receive promotional information.