Great collection of Japanese toys! Do you have a place at home? |Toys|Model Collection|One Storage|Mini Storage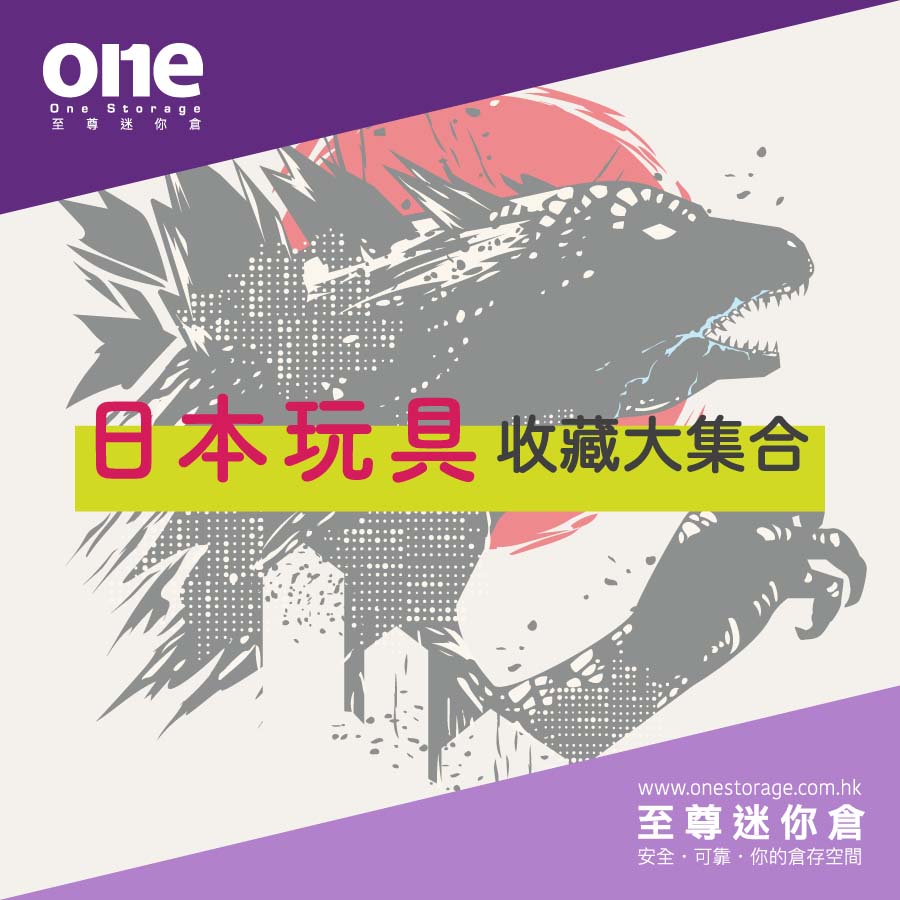 Japan has produced a lot of novel and interesting collections of toys and models. Over the years, there are not only character toys that are very important in everyone's growth, but also trendy toys that are very popular in recent years. Do you have some of these toy models in your collection? ?
monster model
Monster-related stories have always been one of the major themes in Japanese movies and cartoons, such as the Toho monster series, as well as the famous villains in well-known works such as the three major Japanese special drama series (Superman, Squadron, Kamen Superman). A lot of toys have been released. There are also many familiar monster characters in the Toho Big Monster series, such as Godzilla, Ghidorah and so on. Attracts monster fans from all over the world!
superalloy model
The super alloy model can be regarded as the most handsome toy in every little boy's heart. In fact, the super alloy itself originated from a set of Japanese robot animations, but later it became the name of many metal robot toys. Super alloy robots are really attractive to boys from three to eighty years old!
Cooper Bear [email protected]
The Cooper Bear has also fascinated many collectors around the world recently. It turns out that its official name is [email protected] It is a toy designed and launched by the owner of Medicom Toy, a well-known toy company in Japan.
Kamen Rider Model
There are three major special drama series in Japan, namely the clan series, the Superman series and the Kamen Rider series, and the Kamen Rider series has launched a lot of toys in the nearly 50 years of history, and each generation of Kamen Rider also has Own themes and belts, etc., so many friends who love to collect will love it!
Although the different series of toys and models produced in Japan are really attractive to boys from three to eighty years old, what they paid attention to when they were young may be their handsome appearance, and what they cherished after growing up is a kind of feelings and memories. However, Hong Kong people have never had much living space. Most of the living spaces have to be carefully thought out and used. The feeling of collecting models and cherishing memories may be considered a luxury. But in fact, there is not enough space at home, you can also find more space with our One Storage Extreme Mini Storage Helper!
One Storage has branches in various districts, and 40 of them provide high-quality services. No matter what kind of toys and models you collect, you need a stable and safe environment, and the One Storage Extreme Mini Storage is perfect for you! It's time not to let the memories flow away, come and experience the One Storage Extreme Mini Storage, the mini storage brings you a new experience of being the master of your own space!
-------------------------------------
Click to check our latest offer now
Talk to us: https://m.me/onestorage
-------------------------------------
✅ 24-hour easy access at any time
✅ 7x24 smart security access system
✅ HD security monitoring and alarm system
✅ Comply with latest Fire safety guidelines
✅ Constant temperature air-conditioning system
Hong Kong Island:
Siu Sai Wan | Chai Wan | Tin Hau | Kennedy Town | Wong Chuk Hang
Kowloon:
Yau Tong | Kwun Tong | San Po Kong
New Territories:
Kwai Chung | Kwai Hing|Kwai Fong | Tsuen Wan | Tsing Yi | Fo Tan | Tai Po | Tuen Mun
Express Whatsapp: https://cutt.ly/51188503
*Terms and conditions apply, please contact our staff for details.
*Terms and Conditions: Offer is subject to availability while stocks last. This offer is only applicable to new registered customers of Supreme Mini Storage. In case of any dispute, the decision of Supreme Mini Storage shall be final. Registrants have read this Disclaimer page and agree to the Personal Data and Privacy Statement and are willing to receive promotional information.