LEGO|Toys, Model Collection | One Storage | Mini storage
Release Date : 11-07-2022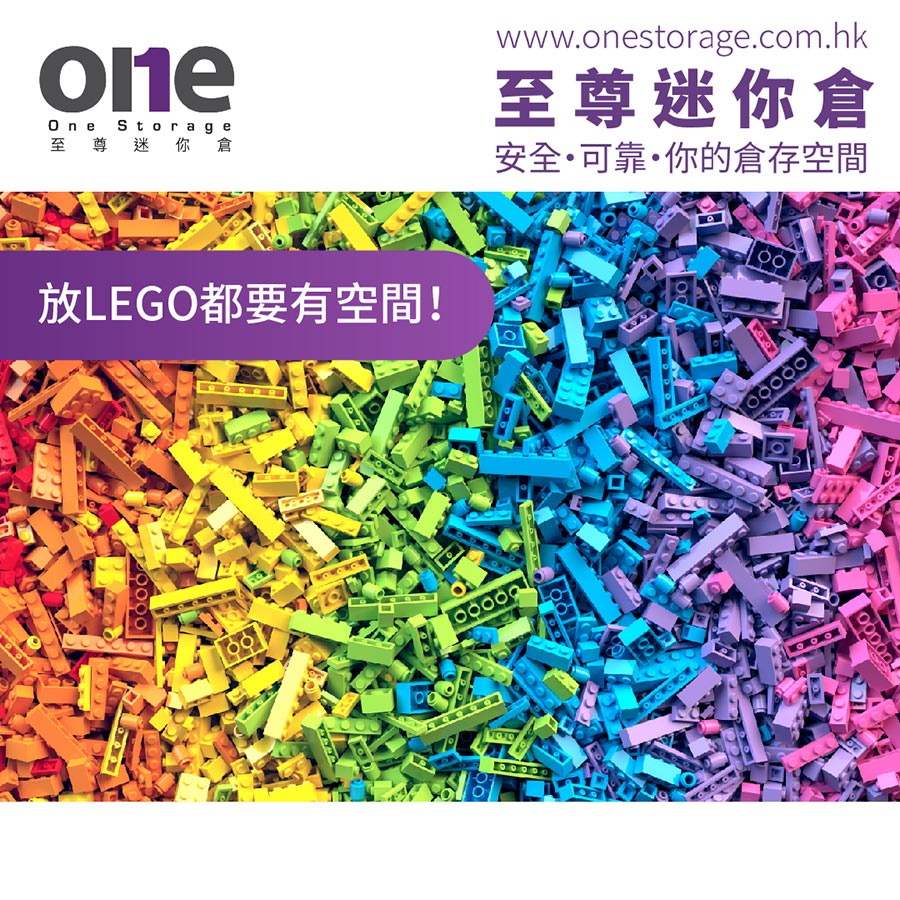 Everyone knows LEGO Lego! The small toys contain different ideas and ways of playing, and many parents will buy them to let their children develop their own creativity! Recently launched a new series again! Why don't you find out its story!
The LEGO company is said to have originated from a Danish carpenter named Al Kirk Christiansen, who started the company making wooden toys. It was only in 1934 that the company was named LEGO, which is from the Danish word "leg godt", which means "play well", and it was only after 1947 that it began to turn to plastic toys.
Its building block design changes endlessly, and the gameplay is free, which makes many adults and children equally fond of it. There are also branches in 125 countries around the world. It is estimated that nearly 300 million children have played with their toys!
Recently, LEGO has launched a new work again, with the theme of the Pyramid of Khufu, which is very historically valuable and legendary! The new building block set has 1,476 building blocks, restoring the Pyramid of Khufu from all sides, and the complete set is 20 cm long, 35 cm wide and 32 cm deep! At larger sizes, more details such as the cross-section of the pyramid, the tunnels in the pyramid, the chambers, the mechanism for moving the stones, etc. can be revealed! Other configurations include small pyramids, sphinxes, obelisks and boats and other widgets!
Many parents play LEGO bricks for their children in the hope of stimulating their creativity and giving them a broader future. However, the creativity of children is of course endless, but there may be limited space in the home to place their different toys and models? But how can parents let space limit the growth of their children? In fact, wanting more space is the common wish of many families, and renting a mini storage may help you!
One Storage Extreme Mini Storage has branches all over Hong Kong, a total of 37 stores are by your side! Do you want to have more space at home for the growth of children and activities? In fact, as long as you rent our One Storage Extreme Mini Storage, and then store some infrequently used household items or toy collections in the mini storage, you can also withdraw it at any time when you need it! It's so convenient to create more space for your home!

Don't let space limit your children's growth! One Storage has launched a limited offer that is sure to suit you!
Check out the offer now: https://m.me/onestorage
-------------------------------------
Hong Kong Island: Siu Sai Wan|Chai Wan|Tin Hau|Kennedy Town|Wong Chuk Hang
Kowloon: Yau Tong|Kwun Tong|San Po Kong
New Territories: Kwai Chung|Kwai Hing|Kwai Fong|Tsuen Wan|Tsing Yi|Fo Tan|Tai Po|Tuen Mun
Click here for Express Whatsapp: https://cutt.ly/51188503
*Terms and conditions apply, please contact our staff for details.
*Terms and Conditions: Offer is subject to availability while stocks last. This offer is only applicable to new registered customers of Supreme Mini Storage. In case of any dispute, the decision of Supreme Mini Storage shall be final. Registrants have read this Disclaimer page and agree to the Personal Data and Privacy Statement and are willing to receive promotional information.