Designated branches, limited discounts! | One Storage | Mini Storage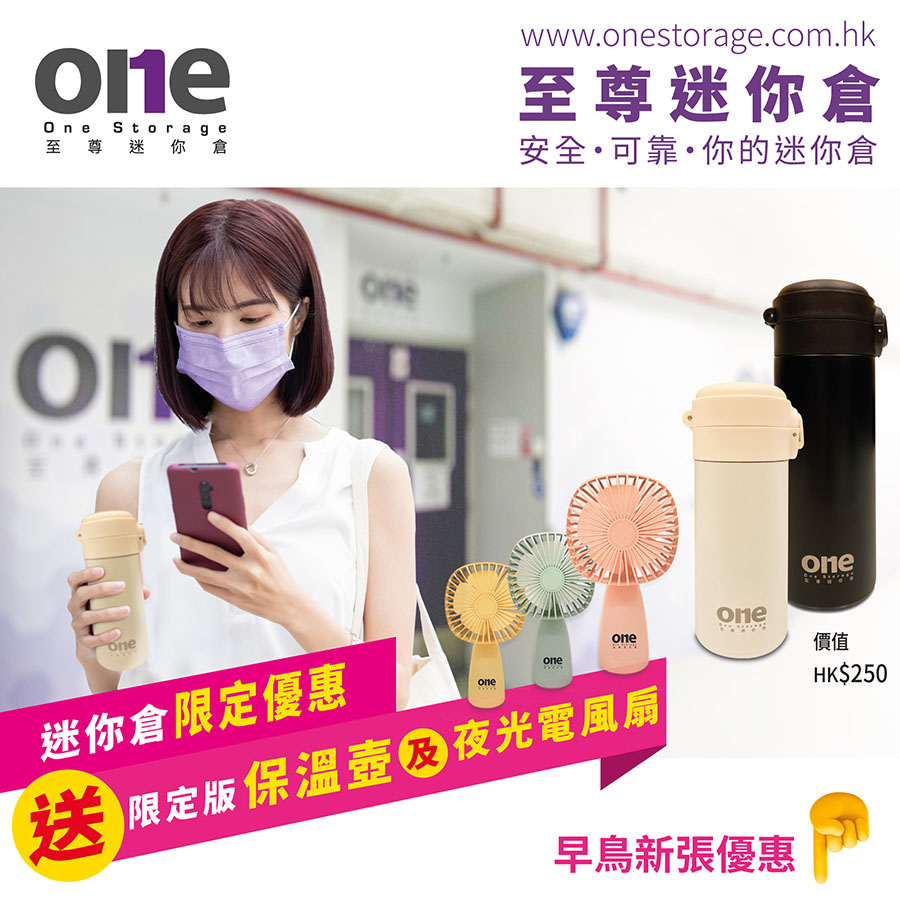 At the end of summer, summer supplies are taken back from time to time. I am preparing for autumn hiking supplies. I find that my space at home is almost full?When the autumn wind blows, when you want to take out the clothes for the season, you find that there is no room to add more clothes at home?
One Storage will immediately help you add value to your space, make your life more spacious, and give you limited discounts!
Now new registered customers just need to register the designated plan at the following branches, and they will receive a One Storage thermos pot and a One Storage night photoelectric fan* (total value over HK$300)!
Designated branch:
- Kennedy Town Cheung Hing Branch
- Kwai Hing Kwai Fung Branch
- Tai Ping Branch
- San Po Kong Chia King Branch (Only for customers who successfully rent a warehouse)
🎊The offer is limited in time*, register now to make an appointment🎊
✅24-hour self-withdrawal, easy access at any time
✅7 x 24-hour smart security access system
✅High-definition security monitoring and alarm system
✅Comply with the fire safety guidelines of the Fire Services Department
✅All branches are equipped with a constant temperature air-conditioning system that operates around the clock

One Storage|Mini storage|You can choose from 30 branches in Hong Kong|From logistics warehouses to mini-storages, it's the most important thing to use! :
Kennedy Town | Tai Po | Chai Wan | Siu Sai Wan | Wong Chuk Hang | San Po Kong | Yau Tong | Kwai Chung | Kwai Hing | Kwai Fong | Tsuen Wan | Tsing Yi | Fo Tan | Tuen Mun
Discount registration query: https://m.me/onestorage

Click here for the express Whatsapp: https://cutt.ly/51188503
*The offer is subject to terms and conditions, please contact the staff for details.
*Terms and Conditions: The offer is limited, while stocks last. The discounted price is for reference only. Please check with the staff for details. This offer is only applicable to newly registered customers of Supreme Mini Storage. In case of any dispute, Supreme Mini Storage reserves the right of final decision. The registrant has read https://bit.ly/2TBmqgV and agrees to the "Personal Information and Privacy Statement", and is willing to receive promotional information.