There are many works by top cartoonists! How many sets do you have in your collection? |Book Storage|One Storage|Mini Storage
Release Date : 04-08-2022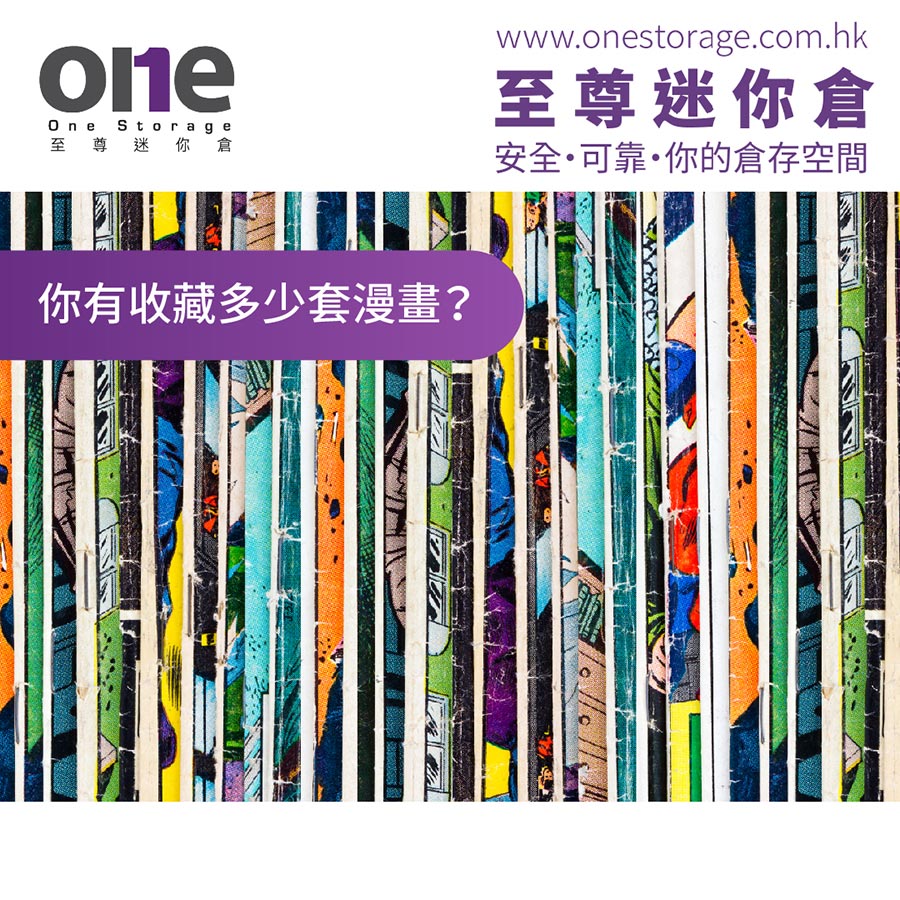 I believe that many people have one or two sets of their favorite comic stories in their lives. It may be fascinated by its amazing plot, fascinated by its character settings, or fascinated by the ideas it conveys. The following are some of the most successful cartoonists and their works in the past ten years. Do you have your favorite works?
Naruto - Masashi Kishimoto
I think in the past ten to fifteen years, the pioneering work of many friends who started to come into contact with animation must be "Naruto". It combines the mystery of the ninja with the friendship of the companions very well. It has both passionate and touching scenes. . Its comics have sold well in more than 40 different countries and regions in total, and they have fans all over the world!
Attack on Titan - So Isayama
"Attack on Titan", which ended in recent years, can be regarded as the most famous comic work in recent years. The story of the protagonists fighting against the unknown giant is full of puzzles and unknowns. Welcome, it is even said that there will be a live-action movie produced by Hollywood in the future, fans really have to wait and see!
"One Piece" - Oda Eiichiro
"One Piece" is really one of the legendary comic works. It is still a popular comic work after being serialized for many years. Everyone is attracted by the friendship and courage of the protagonists. 500 million copies! It's a masterpiece of evergreen!
Although electronic comics have become mainstream now, paper comics are still very attractive to many people. On the one hand, it is the real feeling of holding comics in their hands, and on the other hand, they may want to collect their own comic memories. . A lot of memories, a lot of moving, and sometimes it may not be easy to explain. In fact, want to keep your comic collection well? Finding One Storage Extreme Mini Storage Helper is easy!
One Storage has branches in many districts, and 40 branches are ready to provide you with more space! Collection of books requires a stable and dry environment, and One Storage Extreme Mini Storage has an all-day constant temperature system and strictly follows the fire protection requirements to create a safe and stable environment for you to store your treasures, so that you can store books or other Household clutter is the safest!
-------------------------------------
Click to check our latest offer now
Talk to us: https://m.me/onestorage
-------------------------------------
✅ 24-hour easy access at any time
✅ 7x24 smart security access system
✅ HD security monitoring and alarm system
✅ Comply with latest Fire safety guidelines
✅ Constant temperature air-conditioning system
Hong Kong Island:
Siu Sai Wan | Chai Wan | Tin Hau | Kennedy Town | Wong Chuk Hang
Kowloon:
Yau Tong | Kwun Tong | San Po Kong
New Territories:
Kwai Chung | Kwai Hing|Kwai Fong | Tsuen Wan | Tsing Yi | Fo Tan | Tai Po | Tuen Mun
Express Whatsapp: https://cutt.ly/51188503
*Terms and conditions apply, please contact our staff for details.
*Terms and Conditions: Offer is subject to availability while stocks last. This offer is only applicable to new registered customers of Supreme Mini Storage. In case of any dispute, the decision of Supreme Mini Storage shall be final. Registrants have read this Disclaimer page and agree to the Personal Data and Privacy Statement and are willing to receive promotional information.