Thor strikes again! Brand new models not to be missed! |Toys Collection|One Storage|Mini Storage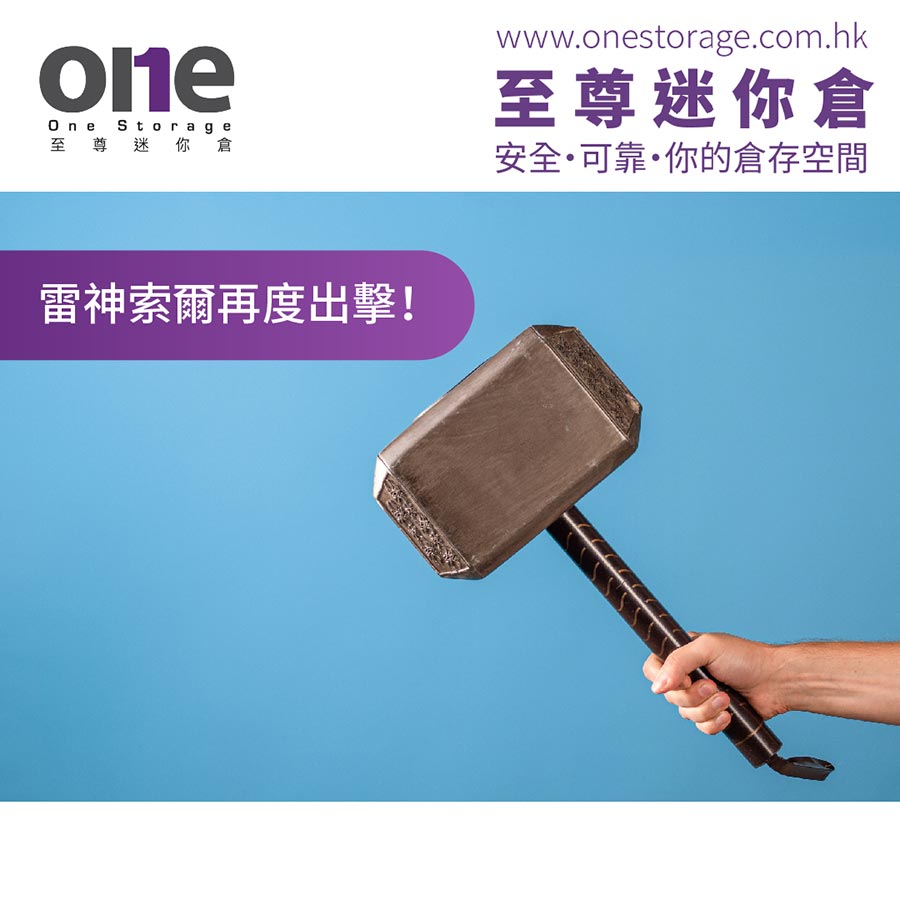 The last ten years of hero movies have been constantly bringing new surprises to everyone, and Thor, who has not been in the story for a long time recently, is also ready to attack again! It is said that the goddess of Thor will appear in the movie! Are you also ready for the new story of Thor: Love and Thunder?
After a final battle that affects the whole universe, the heroes of the first generation all have different endings, and Thor, the god of thunder, who has experienced many storms, also embarks on a journey hoping to find his own peace. Who knows that after retreating for a while, "God Slayer Gehr" suddenly appeared to challenge all the gods in the universe, so he was forced to come out again for Thor Thor, ascend the throne of Asgard and fight against "God Slayer Gehr". "!
It is said that in the story of this chapter, the Valkyrie Valkyrie, the Krona star warrior Korg, and Thor's ex-girlfriend Jane will all help Thor, and Jane has unexpectedly become the "Goddess of Thor" who can wield Thor's hammer. "! In addition, the Interstellar Alien Attack Team will also kill Thor halfway to support Thor!
It's also time for us to set out with them to the endless interstellar space, not only to understand the actions and origins of "God Slayer Gehr", but also to successfully stop his crazy plan!
It is said that this time the story will expand the world view of the hero movie universe and bring out the story of the Protoss. It is really exciting and looking forward to it! Many friends will also collect the models of different characters in the hero movie universe. A whole wonderful world view adds a lot of fantasy and fun to our ordinary life! In addition, there are many stories in the hero movie universe, and each character has multiple types, so everyone really wants to take it home! However, the living space in Hong Kong has always been small, and many people also face the problem of insufficient storage space! Don't say that you want to live bigger, even if you want to buy an extra model, you may not have enough space to store it, which is really embarrassing. In fact, it is better to come to our One Storage Extreme Mini Storage and learn about the high-quality storage services.
One Storage has 37 stores in total. In fact, storing toys and models is not a child's play. In many cases, a dry and safe environment is required to properly store various toy models. The One Storage Extreme Mini Warehouse is equipped with an air-conditioning and constant temperature system, plus safety and legal-compliant packages, allowing you to store with peace of mind and worry-free!
-------------------------------------
Click to check our latest offer now
Talk to us: https://m.me/onestorage
-------------------------------------
✅ 24-hour easy access at any time
✅ 7x24 smart security access system
✅ HD security monitoring and alarm system
✅ Comply with latest Fire safety guidelines
✅ Constant temperature air-conditioning system
Hong Kong Island:
Siu Sai Wan | Chai Wan | Tin Hau | Kennedy Town | Wong Chuk Hang
Kowloon:
Yau Tong | Kwun Tong | San Po Kong
New Territories:
Kwai Chung | Kwai Hing|Kwai Fong | Tsuen Wan | Tsing Yi | Fo Tan | Tai Po | Tuen Mun
Express Whatsapp: https://cutt.ly/51188503
*Terms and conditions apply, please contact our staff for details.
*Terms and Conditions: Offer is subject to availability while stocks last. This offer is only applicable to new registered customers of Supreme Mini Storage. In case of any dispute, the decision of Supreme Mini Storage shall be final. Registrants have read this Disclaimer page and agree to the Personal Data and Privacy Statement and are willing to receive promotional information.