One Storage|Mini storage|How to make your mini storage more practical
Release Date: 01-01-2019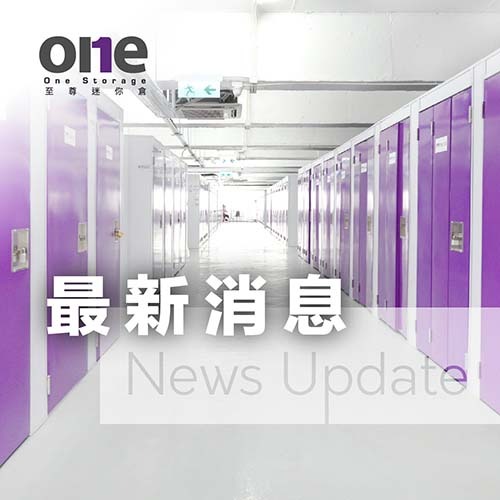 Mini Storage|Tsing Yi Mini Storage-How to Make Your Mini Storage More Practical
The mini-storage rented by each person is basically the same, but the practical storage skills can make your rented mini-storage extra practical before and during the whole process of the mini-storage lease.
Before renting a mini-storage, you should... Assess the safety of the mini-storage. Be sure to ask the staff present and observe the safety measures taken by the mini-storage with your own eyes. This can be seen from the distribution of cameras in the entire mini-storage. In addition, please make sure to check the mini-storage site for leaks or unsanitary conditions.
Give priority to the service and convenience of the mini-storage. The friendly and readily available customer service team and on-site staff can ensure and meet your storage needs to the greatest extent.
At the same time, please consider when most of you will deposit and withdraw items in the mini-storage. Is it 24 hours? Is it from 9 am to 9 pm? If the mini-storage provides the service time that suits your needs and the location of the facilities is convenient for you, this is the prerequisite for deciding to rent the mini-storage.
Evaluate mini-warehouse price and flexibility: As with any other service, you should spend time researching and comparing your options. Get quotes from multiple mini-storages and evaluate the flexibility of lease terms. You will never know when your storage needs will change, and you will never want to fall into a mini-storage contract that is no longer suitable.
In addition, please check whether the mini-storage has storage options that can meet your various needs. After renting a mini storage, you should... Purchase insurance for your property: Storage warehouse insurance is a wise idea that everyone can consider. Some home insurance may provide protection for property outside the residential space, so you can review your existing insurance policies first.
If your insurance does not cover the items in the mini-storage, you can ask if the mini-storage provides insurance, or whether to recommend a third-party insurance company. Keep the mini-warehouse organized and tidy: You can use waterproof containers and shelves to sort and stack items, and create a color system or mini-warehouse map for quick access when looking for specific items.
It is also important to clean your mini-storage regularly, so that you can free up space for more items when necessary, without you having to spend money to rent extra space.
With this suggestion, you can rest assured that the items in the mini-storage are safe. When you are looking for mini storage options, please contact One Storage for more information about mini storage. One Storage mini storage can help you meet all mini storage needs.
We use a series of advanced security measures to ensure the safety of your property, and provide a variety of mini storage sizes and options. If you want to inquire more about the mini-storage leasing, please click here to check the mini-storage. Our friendly staff will help you at any time.