One Storage|Mini Storage|Become a Supreme Storage Ambassador!
Release Date : 14-06-2022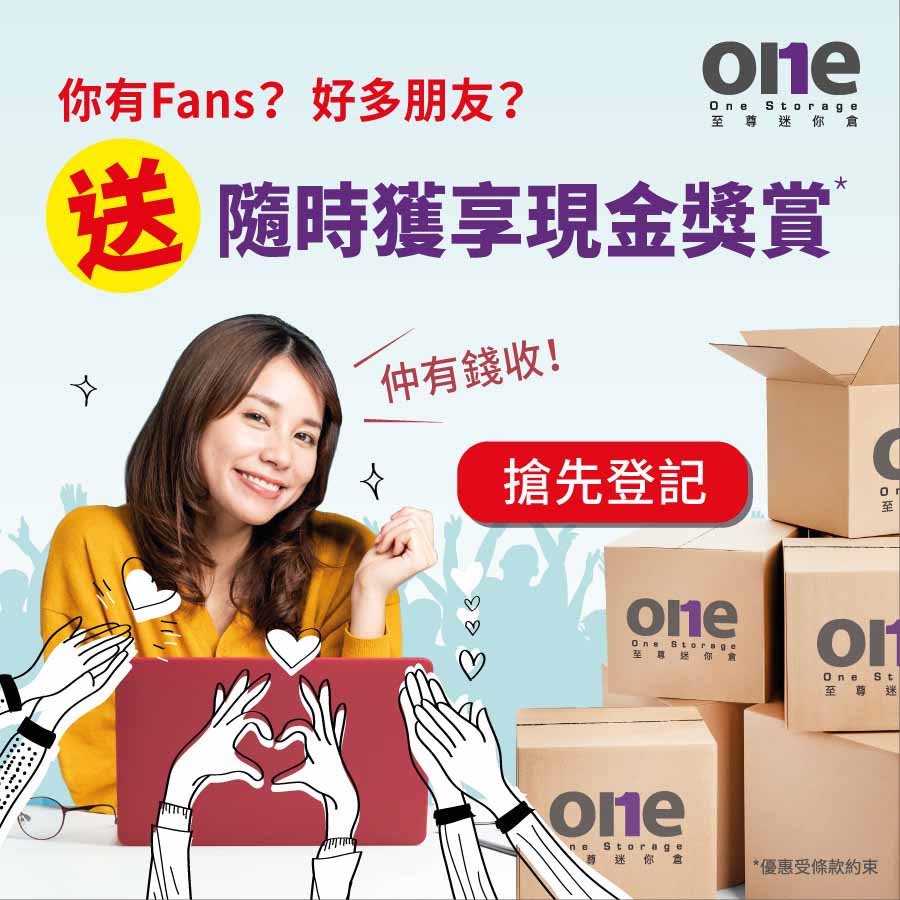 Hello, Here is One Storage! As long as you are willing to give it a try, you can become an ambassador for storage and have a chance to enjoy free mini storage service*.
After registration, as long as you are selected to participate in this theme activity, you will receive a free mini storage service for 6 months, worth $2800! There is a chance to earn a special bounty!
If your IG/Facebook has enough 9,000 followers, you can apply to join as a member of the Supreme Ambassador!
After completing the form below, we will contact you as soon as possible to confirm the application!
-------------------------------------
✅24-hour self-withdrawal, easy access at any time
✅7 x 24-hour smart security access system
✅High-definition security monitoring and alarm system
✅Comply with the fire safety guidelines of the Fire Services Department
✅All branches are equipped with a constant temperature air-conditioning system that operates around the clock

One Storage|Mini storage|You can choose from 30 branches in Hong Kong
Kennedy Town | Tai Po | Chai Wan | Siu Sai Wan | Wong Chuk Hang | San Po Kong | Yau Tong | Kwai Chung | Kwai Hing | Kwai Fong | Tsuen Wan | Tsing Yi | Fo Tan | Tuen Mun
Discount registration query: https://m.me/onestorage