How about manage Mirror's collection? |Mirror Collection|One Storage Mini Storage
Release Date : 24-11-2020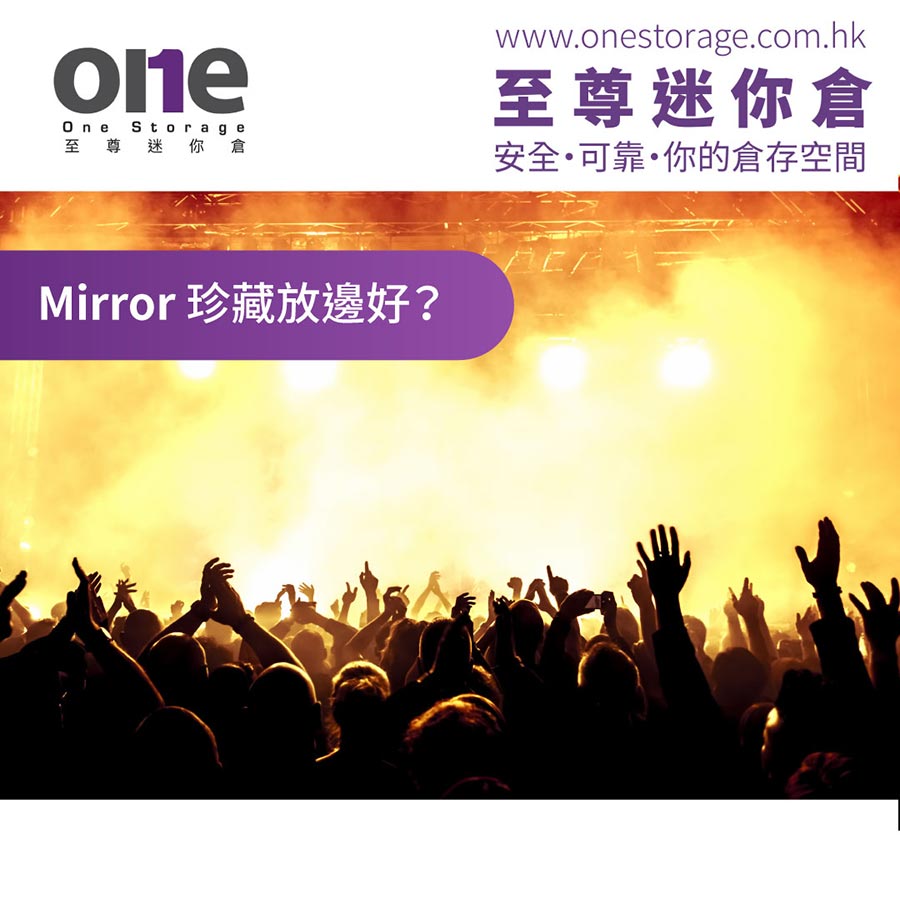 The Mirror craze has never stopped this year! Recently, McDonald's launched a new McFried Chicken meal and invited the 12 members of MIRROR to promote it, and for four weeks in a row, they have been releasing different Mirror cards and their own colourful food boxes.
I'm sure all the Mirror fans have had the chance to eat fried chicken every day recently! You've been eating fried chicken every day lately, and you've even been trying to get your hands on a set of 12 cards to keep at home!
With Mirror's third anniversary, the number of fans has grown by leaps and bounds, and as they become more and more popular, so do the number of accessories and collectibles that come with them.
While small cards like this one are easy to handle and don't require much storage space, there are some collectibles such as Q-rated Mirror figurines, large posters and CD sets that are not as easy to store as small cards.
But how can a fan's passion for their idols be defeated by a lack of storage space? Want to solve the problem of storage space? One Storage has over 30 shops in Kowloon and the New Territories in Hong Kong. With 24-hour access, you can easily manage and add to your collection at any time! We also guarantee that all fire safety regulations are met, so you can keep your collection safe!
No matter how big your collection is! Now One Storage is offering a limited offer! Want to support your idols and have more living space? Look no further than One Storage Mini Storage!

Sign up for a 12-month lease and get a special discount, plus a free month of storage*! Get 60% off 12+1, register now!
One Storage|Mini Storage|30 shops in Hong Kong|Mirror Collection
Kennedy Town | Tai Po | Chai Wan | Siu Sai Wan | Wong Chuk Hang | San Po Kong | Yau Tong | Kwai Chung | Kwai Hing | Kwai Fong | Tsuen Wan | Tsing Yi | Fo Tan | Tuen Mun

For concessionary registration enquiries: https://m.me/onestorage
Click here for Express Whatsapp: https://cutt.ly/51188503
*Terms and conditions apply, please contact our staff for details.
*Terms and Conditions: Offer is subject to availability while stocks last. This offer is only applicable to new registered customers of Supreme Mini Storage. In case of any dispute, the decision of Supreme Mini Storage shall be final. Registrants have read this Disclaimer page and agree to the Personal Data and Privacy Statement and are willing to receive promotional information.