Buying Mirror's products isn't burden!|Mini storage|One Storage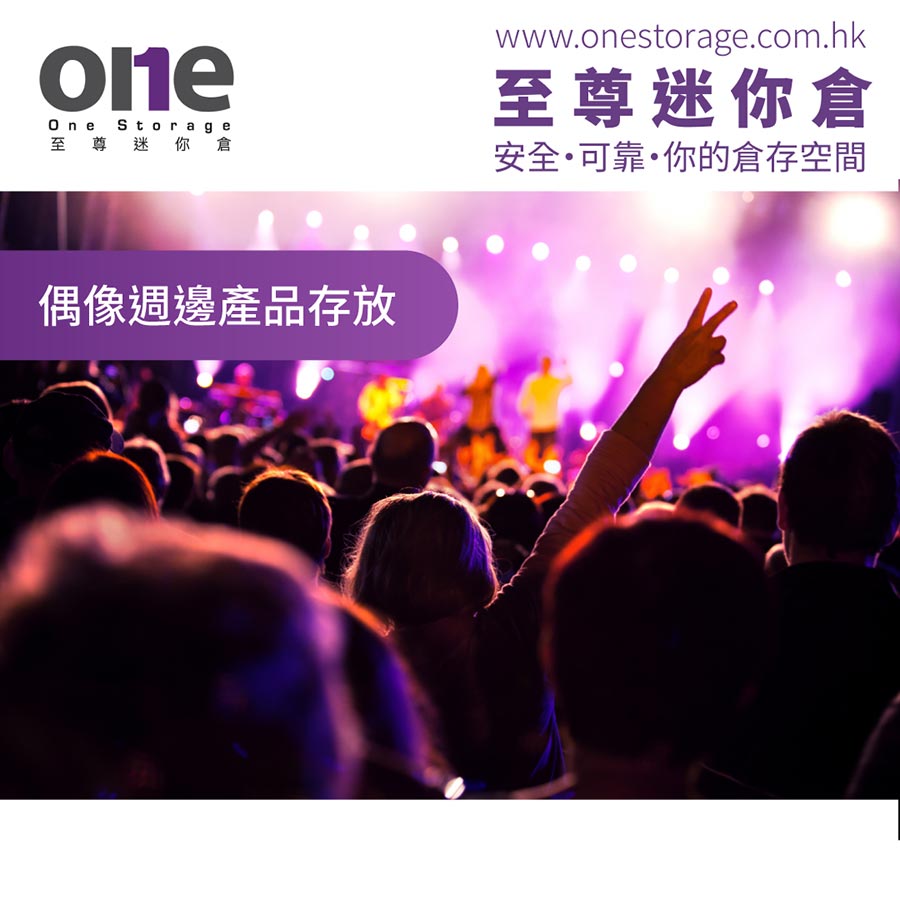 Recently, the Mirror craze has continued, and countless fans screamed and fell in love with the twelve members of Mirror. In addition to spiritual attention, fans will of course "work by themselves" to support their idols. Mirror's surroundings and endorsement brands are often wiped out. Don't you know your favorite Mirror member, who is it?
However, the surrounding products filled with "current husband" at home certainly make me happy. But don't forget to take care of the feelings of the "ex-husbands" in the family at the same time. Many "ex-husbands" do their best to help their other half support their idols. They are reasonable and should not make Mirror's peripheral products a burden for couples to clean up their homes. But how can Hong Kong's inch of gold and earth be stored perfectly in the home without becoming a burden to the home space?
One Storage Supreme Mini Storage provides you with several methods:
* Add a few layers of partitions and liners to the storage box
Provide different sizes of storage space for different types of peripheral products such as posters, dolls, etc.
* Place small hooks in different places in the home
Place the periphery of the keychain and pin type
* Put moisture bags in all lockers
Reduce humidity and odor, better preserve peripheral products
But your enthusiasm for Mirror is like a surging river, endless? There is not enough storage space after exhausting the above methods? Guanying is here to find our One Storage supreme mini storage helper!
All of the nearly 30 branches of One Storage Supreme Mini Storage comply with the fire protection regulations, and have a 24-hour access system, which is convenient for you to store your treasures at any time.
The warehouse has built-in suitable air-conditioning and exhaust systems, even in the humid weather in Hong Kong, the surrounding area of ​​the collection will not be affected. One Storage also has a space calculator to help you calculate how much space you need to store your beloved Mirror collection.
Of course, Mirror fans have no geographical distinction, but fans living near Diamond Hill and San Po Kong can support their idols more strongly! Because One Storage Supreme Mini Storage Diamond Hill Jiejing branch has been expanded, a larger area provides a larger service scale!
At present, Diamond Hill Jiejing branch offers 6 free 6 rent discounts! Fans, don't miss it!
Discount register now: https://m.me/onestorage
-------------------------------------
Check out the latest offers of Supreme Mini Storage, which will help you save space and money

Renovation and moving | Short-term rental warehouse | One Storage can help you | Mini storage | Self-storagef

--------------------------------------
One Storage|Mini storage|You can choose from 30 branches in Hong Kong|Space is waiting for you!
Hong Kong Island:Siu Sai Wan|Chai Wan|Kennedy Town|Wong Chuk Hang
Kowloon:Yau Tong|San Po Kong
New Territories:Kwai Chung | Kwai Hing | Kwai Fong | Tsuen Wan | Tsing Yi | Fo Tan | Tai Po | Tuen Mun
--------------------------------------
💻 Click here for express whatsapp:https://cutt.ly/5118850
☎ Enquiry Hotline:21112636
*The offer is bound by terms, please inquire for details
*Terms and Conditions: The discounts are limited, while stocks last. The discounted prices are for reference only. Please check with the staff for details. This offer is only applicable to newly registered customers of Supreme Mini Storage. In case of any dispute, Supreme Mini Storage reserves the right of final decision. The registrant has read this disclaimer webpage and agrees to the "Personal Information and Privacy Statement", and is willing to receive promotional information