How to keep Mirror's collection? |Support Item Storage|Idol Support|One Storage|Mini Storage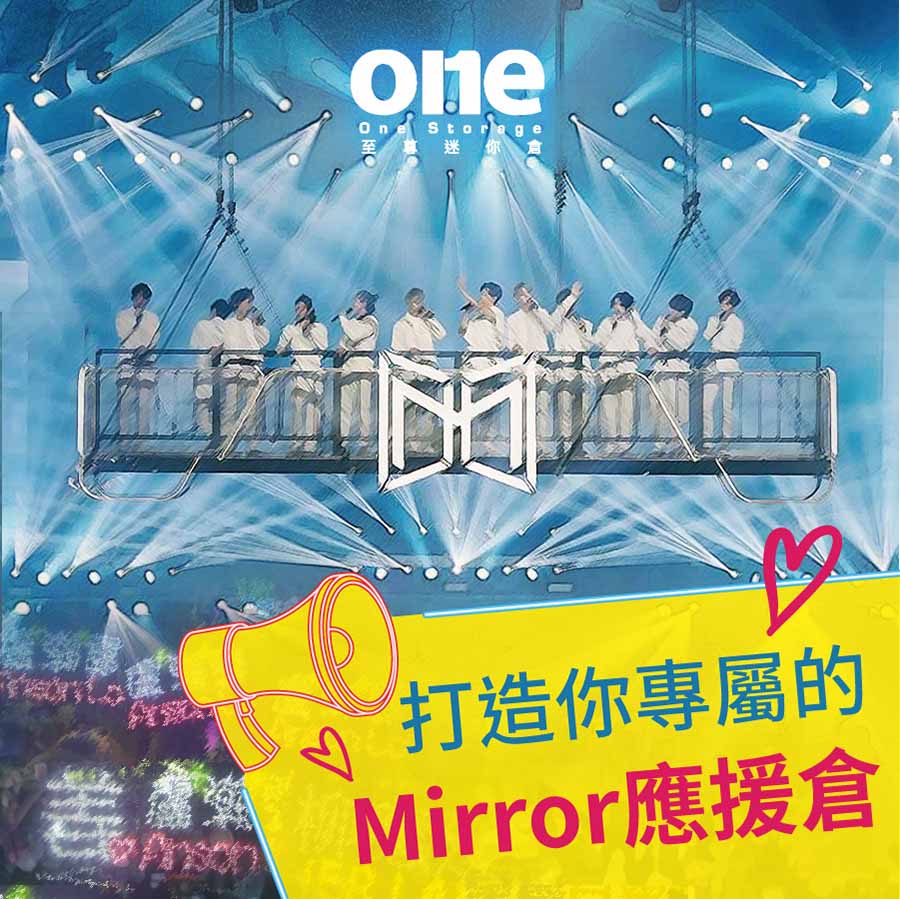 As a group of die-hard fans who are super fanatical "Mirror fans" with Mirror, or who are identified as "Xuan Gong Shiyi"! In order to "support" your beloved idol, how much can you do with Mirror? The editor, who is in the mini warehouse every day, is also a fan of the mirror, so he fully understands the current situation of being an iron fan.
In recent years, most social platforms such as Facebook, Instagram, Lihkg, etc., have been washed with Mirror iron powder! No matter the body of the tram, the light box of the bus stop, the advertisement of the cruise ship, and even the shopping mall units, there are carefully designed advertising banners, and even the mini warehouse will be captured at any time! On the birthday of Mirror member Jiang Tao, Causeway Bay will be renamed "Jiang Tao Wan". I can't help but be amazed by the power of the "Mirror fans".
In order to support idols, such as Mirror, it is a must to store idol peripherals! The room is like a mini warehouse. I really meet an idol who really wants to support, join the Fans Club, buy peripherals, prepare support items for storage, etc... Everything is indispensable! But even if your mind is unlimited, the home space is indeed limited, and the difficulty is really a mini warehouse, one cabinet after another, is the capacity infinite!
Taking Mirror as an example, it has only been less than four years since its debut, and the number of fans has increased exponentially, and the corresponding peripherals and collectibles are also increasing! From various Q-version Mirror plush dolls, large posters and CD sets, down to McDonald's Mirror cards, "Mirror Fans" have to take all of them home in order to express their love and support for their idols. Treat yourself as a mini-storage and cherish them!
However, the surrounding area of ​​Mirror is new, and mirror fans have no space to buy more new treasures or support items? Even more, you don't have to think about making your own peripherals or support items, go to the scene to make a call to support the world in your mind?
Enthusiasm for idols must not be overwhelmed by lack of storage space!
Before Mirror's concert, please clear up the space and support Mirror!
Do your best to support idols! Leave the storage troubles to our One Storage!
Cooperate with our latest promotions and become your exclusive support warehouse! So you can chase the stars with extra confidence!
-------------------------------------
Click to check our latest offer now
Talk to us: https://m.me/onestorage
-------------------------------------
✅ 24-hour easy access at any time
✅ 7x24 smart security access system
✅ HD security monitoring and alarm system
✅ Comply with latest Fire safety guidelines
✅ Constant temperature air-conditioning system
Hong Kong Island:
Siu Sai Wan | Chai Wan | Tin Hau | Kennedy Town | Wong Chuk Hang
Kowloon:
Yau Tong | Kwun Tong | San Po Kong
New Territories:
Kwai Chung | Kwai Hing|Kwai Fong | Tsuen Wan | Tsing Yi | Fo Tan | Tai Po | Tuen Mun
Express Whatsapp: https://cutt.ly/51188503
*Terms and conditions apply, please contact our staff for details.
*Terms and Conditions: Offer is subject to availability while stocks last. This offer is only applicable to new registered customers of Supreme Mini Storage. In case of any dispute, the decision of Supreme Mini Storage shall be final. Registrants have read this Disclaimer page and agree to the Personal Data and Privacy Statement and are willing to receive promotional information.