Happy Mother's Day! Help create a tidy home! |Living Space|One Storage|Mini Storage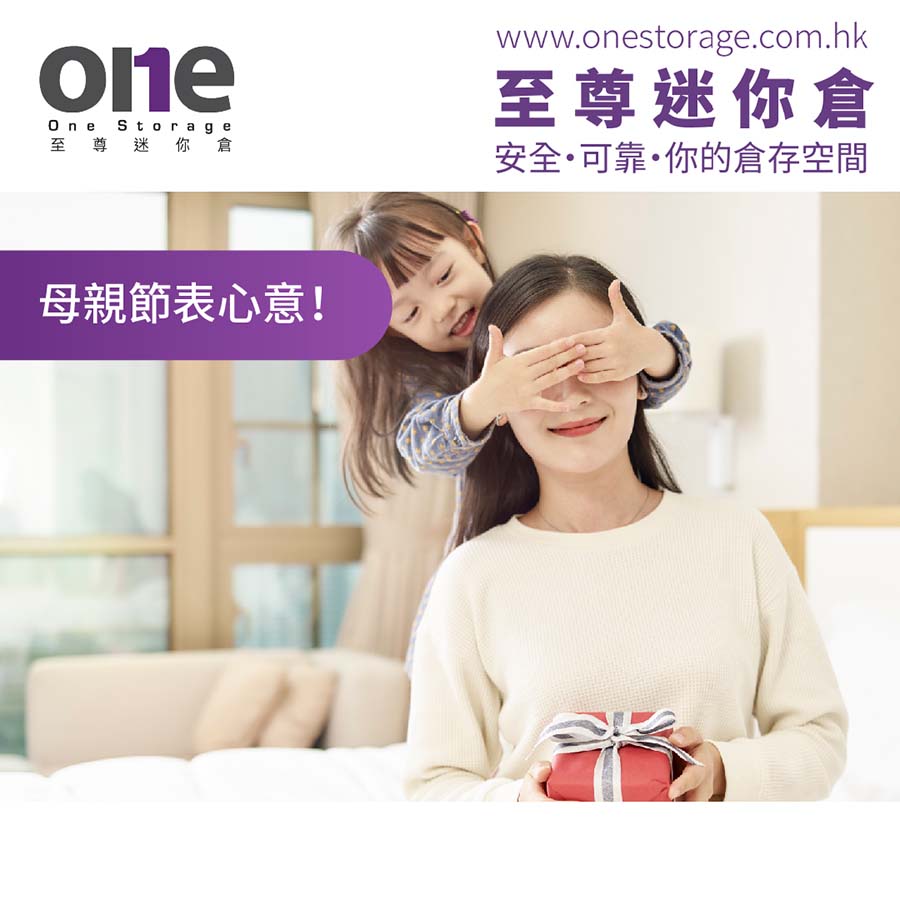 Mother's Day is here, the second Sunday in May every year in Hong Kong is Mother's Day! How would you like to thank your mother this year? Of course, it is to organize the house for her! Especially during the epidemic, the following tips can keep your home clean by paying careful attention!
1. Door handle handle
Every time you enter or leave the house, you will touch the door handle. It is really difficult to wash your hands every time you open and close the door, so it is difficult to avoid bacteria and viruses on it. Therefore, it is best to always clean the door handle with 1:99 diluted bleach. , and then clean with clean water.
2. Washing machine
It is very important to wash clothes regularly, but the germs on the clothes will remain in the washing machine, plus some dust and dirt, if the washing machine is not cleaned regularly, in fact, the clothes may become more and more unclean! Generally, the washing machine needs to be cleaned once every 1 to 2 months. At present, many washing machines have a self-cleaning mode. With some laundry disinfectant, the washing machine can be restored!
3. Door Carpet
Now everyone will disinfect the soles and shoes before going home. If there is a carpet in front of the door, many families may be used to spraying disinfectant on the carpet to clean the soles. In this way, the carpet is actually used as a rag, the bacteria will stay on the carpet, and the disinfectant itself is difficult to completely kill the bacteria. And you can prepare several rugs for regular replacement. And wash the used carpet with 1:99 diluted bleach.

Get these tips ready on Mother's Day to create a home that's safe and comfortable to thank your mom for what a great Mother's Day gift. However, Mother's Day cleaning can be done by yourself, but the home must be comfortable and space is also very important. Hong Kong is short of living space, and there is no collection of items at home. What can I do?
Don't be afraid! Our One Storage Extreme Mini Storage can help you create space!
One Storage has 37 branches in various districts in Hong Kong, including Hong Kong, Kowloon and the New Territories! The space in the warehouse is designed according to fire prevention and fire codes, so that you can always feel at ease! Store all your household clutter in the One Storage! Not only Mother's Day, but every day the home space is large and comfortable!

Express your thoughts on Mother's Day! One Storage has also launched a discount, hoping to help everyone!
-------------------------------------
Hong Kong Island: Siu Sai Wan|Chai Wan|Tin Hau|Kennedy Town|Wong Chuk Hang
Kowloon: Yau Tong|Kwun Tong|San Po Kong
New Territories: Kwai Chung|Kwai Hing|Kwai Fong|Tsuen Wan|Tsing Yi|Fo Tan|Tai Po|Tuen Mun
Click here for Express Whatsapp: https://cutt.ly/51188503
*Terms and conditions apply, please contact our staff for details.
*Terms and Conditions: Offer is subject to availability while stocks last. This offer is only applicable to new registered customers of Supreme Mini Storage. In case of any dispute, the decision of Supreme Mini Storage shall be final. Registrants have read this Disclaimer page and agree to the Personal Data and Privacy Statement and are willing to receive promotional information.