Want to move? Renting a mini-storage can help you | One Storage | Mini Storage|Moving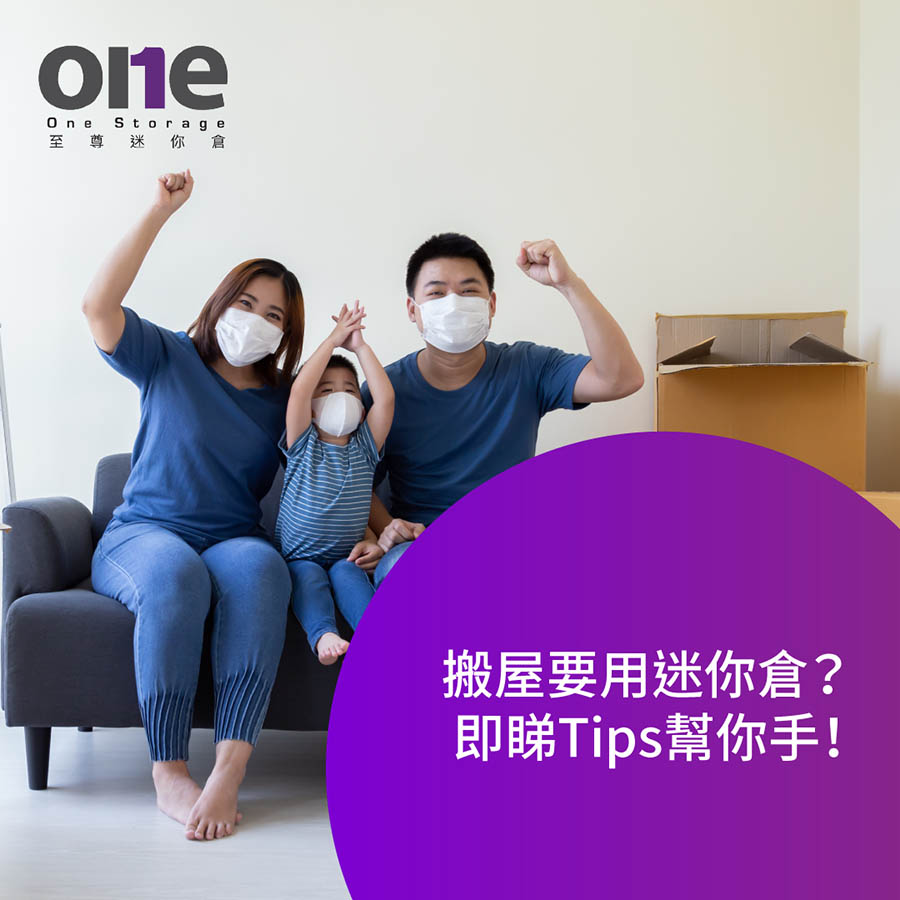 In addition to renovations due to disrepair, housing enterprises also need renovations when moving houses. But not everyone can move after the new home has been renovated. For example, the old unit needs to be handed over to the new owner in advance. When the new home is not ready, it is a troublesome trivial matter to find a place to house the household items, furniture, daily necessities, etc.
Sometimes during the transition period of moving houses, generally speaking, we will find a mini-storage for short-term storage, but when the market is in short supply, it is very difficult to find a suitable mini-storage suddenly, and there are many mini-storages. Be dazzled, how to choose a mini-storage? What mini storage is more suitable for you? Now I'll give you some Tips!
Mini storage rental plan
For short-term rentals, the rental of mini-storage is naturally not expensive, but sometimes the mini-storage is only for long-term rental and long-term rental is required in disguise. But for long-term rent, the rent is not a small amount. Therefore, before renting a mini-storage, while understanding the rental plan of the mini-storage at the same time, it is the first thing to pay attention to when moving the house and storing it, and it is also something to pay attention to when moving the house. With One Storage, in addition to short-term rentals, there is also a preferential plan for moving short-term rentals! If you want to know more, please click this link
Mini storage size
Nowadays, mini-storages of different sizes are available for customers to choose from. Of course, customers can move and decorate themselves. But what size mini storage is right for you? One Storage mini storage provides you with a space calculator. First let you know the size of the mini storage you need, and then rent the mini storage and you won't be wasting it!
Use the space calculator now!
Mini storage location
Whether it is because of renovation or moving to a new home, deciding where to rent the mini-storage is very important. Ideally, it is close to the new home and a convenient location. Because if there is a sudden need to use the mini-storage, the location and convenient transportation of the mini-storage will definitely help. Therefore, choose a suitable mini-storage for the storage of your house. You can never take it lightly when you move your house. It is more likely to save you a lot of trouble. In addition to having nearly 30 branches in various districts of Hong Kong, One Storage is very convenient to store, and its 24-hour access service allows guests to access it anytime and anywhere. It is definitely a good partner when you move!
Recently applied for new branches in Kennedy Town and Tai Po, and even more limited discounts! Limited quantity, first come first served!
If you want to know more about the mini storage discount, please contact us immediately: https://m.me/onestorage
-----------------------------

-----------------------------

One Storage|Nearly 30 branches in Hong Kong to choose from

Kennedy Town | Tai Po | Chai Wan | Siu Sai Wan | Wong Chuk Hang | San Po Kong | Yau Tong | Kwai Chung | Kwai Hing | Kwai Fong | Tsuen Wan | Tsing Yi | Fo Tan | Tuen Mun

Whatsapp:

https://cutt.ly/51188503


Enquiry Hotline: 21112636