Interesting Origins of Ms. Marvel! |No need to be startled to collect models! |Toys Collection|One Storage|Mini Storage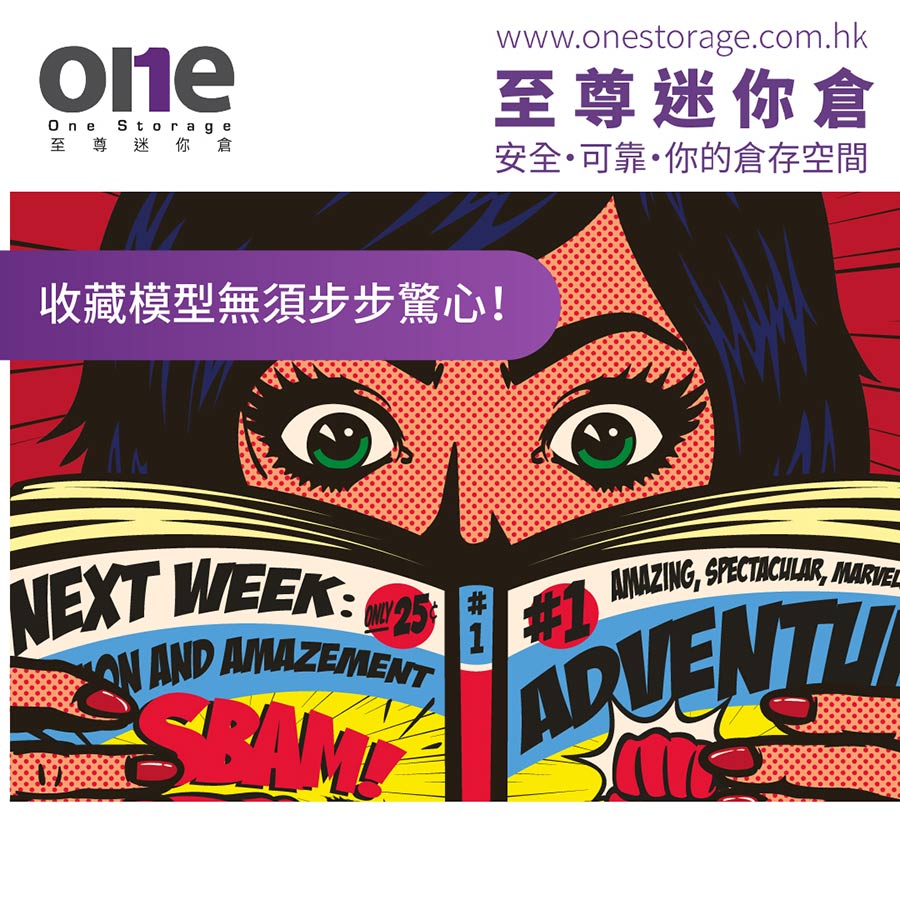 I believe that my friends will always have some very interesting dreams when they are young, and there should be many people who want to be heroes and fight bad guys. And the protagonist in the brand new origin story of the heroic universe - "Amazing Girl", its own story is really dreamy like everyone's childhood fantasy!
Everyone can pay attention, "Amazing Girl" will be launched on Disney+ on June 8, so watch it on time! The "amazing girl" in the story is actually an ordinary person, named Kamalak Khan. What is special is that she is a huge fan of "Captain Marvel" in the heroic universe, and she has won the same Superpowers similar to "Captain Marvel"! It's the story of a real groupie becoming a hero! In the album, an "Avengers Expo" was created to allow "Amazing Girl" to show her little fan side. But at the same time, she will also become a hero who can play superpowers through the "Energy Band"!
And the starring actor of "Surprise Girl" - Iman Villani's acting career is also a story full of miracles. Iman Villani herself has no newcomers to film Hollywood movies at all, but her daily life is really Marvel's fans, so it also coincides with the "surprise girl" in the story!
It is said that at that time, he passed an online interview under the epidemic, and he was confirmed to appear on the last day of his high school career. It was really a surprise inside and outside the play!
Such an interesting story both inside and outside the play, it is really fascinating that you have never watched it! In fact, there are so many fans of the universe of Heroes, and many friends may want to create an "Avengers Expo" at home! However, the living space in Hong Kong is not enough. In many cases, there is not enough space for living and living. Buying more models or even trying to store the treasures will cause conflicts at home at any time, which is really embarrassing! Want the best of both worlds? Why not find our One Storage Extreme Mini Storage Helper!
One Storage has a total of 37 branches in various districts, and each of them is equipped with air-conditioning, constant temperature and security systems to ensure safety and compliance with legal requirements. Whether collecting toys, models, or emptying home storage space, all Absolutely for you. Come and experience the new space experience that One Storage Extreme Mini Storage allows you to store with peace of mind!
-------------------------------------
Click to check our latest offer now
Talk to us: https://m.me/onestorage
-------------------------------------
✅ 24-hour easy access at any time
✅ 7x24 smart security access system
✅ HD security monitoring and alarm system
✅ Comply with latest Fire safety guidelines
✅ Constant temperature air-conditioning system
Hong Kong Island:
Siu Sai Wan | Chai Wan | Tin Hau | Kennedy Town | Wong Chuk Hang
Kowloon:
Yau Tong | Kwun Tong | San Po Kong
New Territories:
Kwai Chung | Kwai Hing|Kwai Fong | Tsuen Wan | Tsing Yi | Fo Tan | Tai Po | Tuen Mun
Express Whatsapp: https://cutt.ly/51188503
*Terms and conditions apply, please contact our staff for details.
*Terms and Conditions: Offer is subject to availability while stocks last. This offer is only applicable to new registered customers of Supreme Mini Storage. In case of any dispute, the decision of Supreme Mini Storage shall be final. Registrants have read this Disclaimer page and agree to the Personal Data and Privacy Statement and are willing to receive promotional information.