One Storage|Mini Storage|4 Tips to Help You Clean Your Mini Storage in the New Year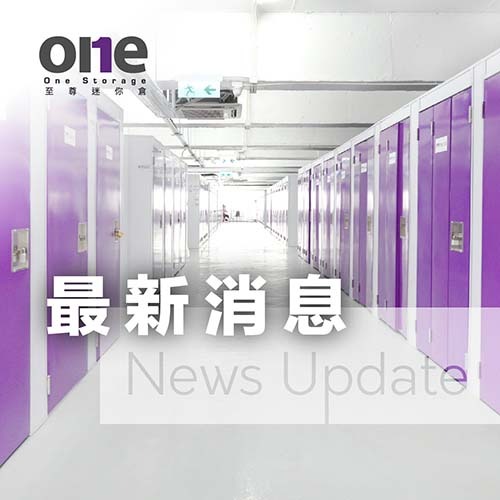 Clean up your mini storage in the New Year. Spring means green, fresh air, blooming flowers and the most terrible time-the New Year's Eve.

Now that you have opened all the windows, let the fresh air circulate, and are sending the old and the new to the home cleaning, why not extend this year's cleaning to the mini storage that holds your memories and necessities? Mini storage is an ideal choice for storing business-related items, and it also provides the best solution for people who want to organize their home.

But the problem with many mini-warehouse users is that they often forget to clean their mini-warehouses, especially those who use mini-warehouses to store items for a long time. Why clean your storage warehouse? It may seem strange to clean the mini storage, but please listen to us, dust is the most common reason people keep cleaning their houses.

On the way to work, nothing is more painful than getting a white shirt dirty on a dusty street, so it is vital to prevent the accumulation of dust as much as possible. Studies have also shown that dust contains as many as 45 toxic chemicals, some of which can cause cancer.

Therefore, if you are annoyed by cleaning the mini storage, at least understand that this is done to protect your health. In addition, a large amount of dust may damage the property stored in the space warehouse. Today, we have some tips to keep your mini-storage clean and tidy.

Set a deadline. Choose a date to start the project and stick to it, "This will help you clean the mini-storage motivation" Divide the work of cleaning the mini-storage into small parts-accept the fact that you may need several visits to screen your items .
Allow enough time to do this. Make good use of the garbage dump-Supreme Mini Storage tries to find a new home for everything that customers no longer need. Dragging things to the nearest trash can should be your last resort. Many thrift stores will send a truck to your unit to pick up your donations, free of charge.

Don't turn your home into a storage warehouse-many people rent storage warehouses to clear the house. Make sure you don't turn your garage or basement into a warehouse space to reverse the process.

Make sure you get enough help. It can be difficult and lonely to do this work alone. If your friends or professional organizers can lend a hand, the task will be much faster. If you want to inquire more about mini storage leasing, please click here mini storage inquiry