One Storage|Mini Storage | How Tuen Mun Mini Storage helps companies move to online stores
Release Date: 13-09-2019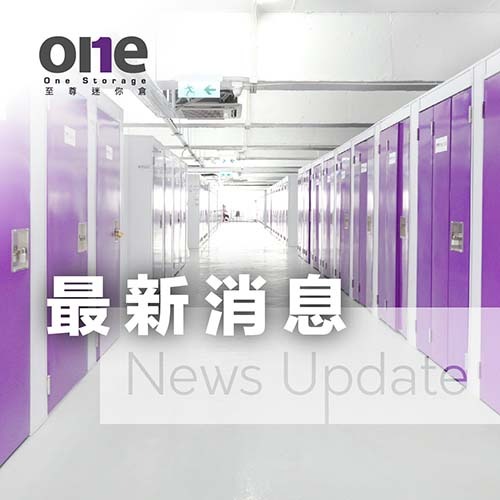 How mini storage can help companies move to online stores Everyone knows that online stores have seen an unprecedented new upward trend; in the first four months of last year, more than 100,000 companies worldwide launched online stores or joined the online sales market.
Companies need to be more agile and able to adapt to these situations. Mini-storage mainly plays a vital role in it, but how does mini-storage actually help enterprises to enter the online world? Keep the standard If you want to start buying and selling online, a mini-storage allows you to store your goods safely and reliably.
According to your business needs, our service is very suitable for those who want to store inventory, expand or need more space. We do not charge utility bills or security fees, and the money you save can be invested back into your business.
We also have a "easy entry and easy exit" flexible agreement, which means you only need to rent the space you need, and you only need to rent the mini-warehouse on a monthly basis. In the unpredictable future, you want to minimize your financial risks, and using mini-storage means you can reduce your uncertain risks about the future.
More importantly-if you rent a mini-storage, we also have a mail receiving service. Make Space If you run an online store business, it can be challenging to store your items without an office or storefront.
In One Storage, you will find many mini-storages of different sizes, 16 feet and 44 feet, which means you can easily find a large or small one because you need it-and it is available when you need it.
You can also adjust your unit size according to your supply chain. From the shelf to the computer and Internet connection, you will find everything you need to strike a balance between the mini storage and the online store-so you can move your online business and run your website with minimal interference.
Move to the mini storage and you can start doing business! Get flexible office space In the current environment, companies must respond flexibly, and One Storage is by your side.
There are branches in various districts such as Tuen Mun mini storage, Tsuen Wan mini storage, Chai Wan mini storage, and Fo Tan mini storage. We provide the best services, including flexible lease agreements for as little as 1 month.
This means you will not be bound by long-term contracts-this is useful for start-ups and mature companies, because it allows you to control your own business, allowing you to conduct business and control costs as you see fit . You can also move large and small mini-warehouses as required. We provide you with convenience so that you can focus on the important thing: your business.
Rent a unit of ours and enjoy the discount of buy 1 get 1 free (The discount is only available for a specific time, please ask the Super Mini-warehouse staff for inquiries.) Mini-warehouses make it easier for companies to do business online because they eliminate the need for retail The need for space.
If you want to change your business mode from offline to online, you can use the mini-storage to provide the space you need.
Whether you are a seller on an online platform, a youtuber or an instagram, a business or a Slasher, the mini-storage has many uses. Of course, it can be used as a warehouse for goods, but our commercial customers use their space in many ways-even to receive letters and parcels for you.
One Storage is the perfect choice for commercial storage, because you can save on rent, and at the same time benefit from the collection service on your behalf and 24-hour access, including my mailbox service and free WIFI.
Enjoy completely safe storage facilities Security may be on your list, and you want to go from storage facilities high. In smart storage, you can feel at ease knowing that your property is safe, at any time, thanks to our 24-hour security system, CCTV, fire protection regulations and safety precautions.
If you want to inquire more about mini storage leasing, please click here mini storage inquiry