One Storage | Mini Storage | Online shopping sequelae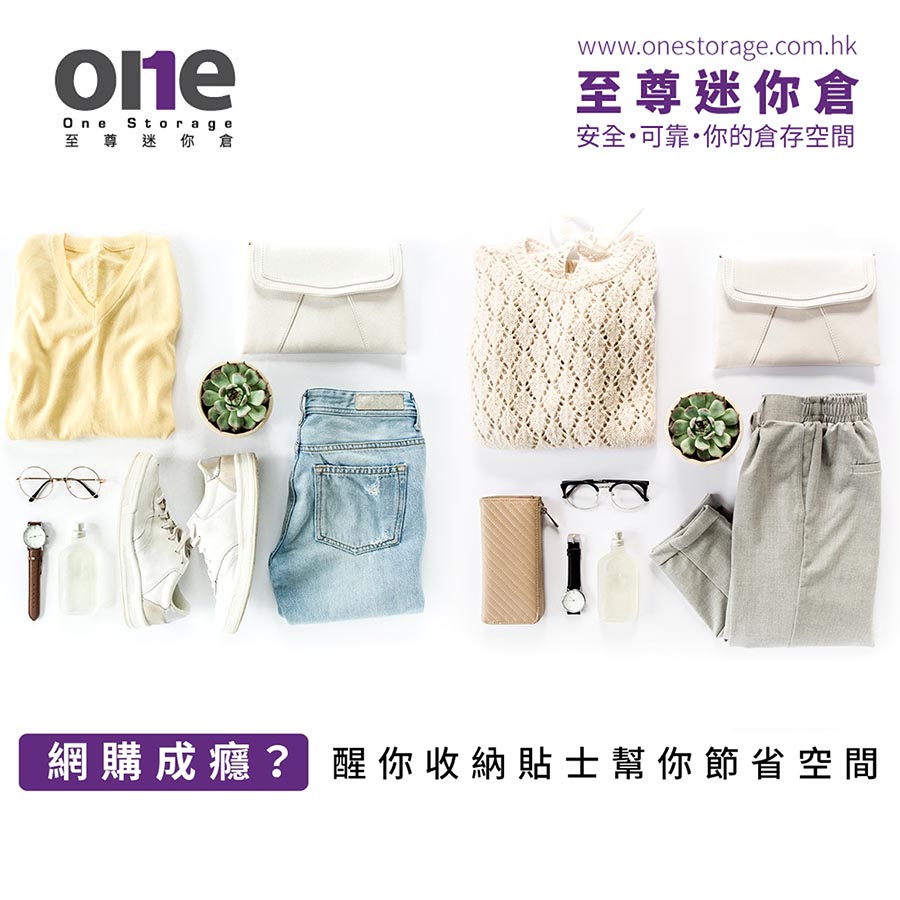 In recent months, under the influence of the severe epidemic, many Hong Kong people have been forced to stay at home because of work suspension, school suspension, self-isolation, or even unemployment; coupled with the "gathering restriction" and other measures, people have no streets to go to and nothing to buy, so the desire to buy cannot be released, so they have moved to online spending, resulting in a huge increase in online shopping business. In this situation, we inevitably become addicted to online shopping in Hong Kong, and consequently become storage maniacs! If you want to be a savvy consumer, use mini storage to help you create a comfortable space environment.
The epidemic city online shopping business soared
In recent months, after the rush to buy masks, toilet paper, rice and other crazy shopping days, do you find that you have actually bought a lot of unnecessary things at home? Although less shopping at the mall, but online shopping, many people will choose to use a more convenient and simple way to shop: a few clicks and a few keys with a cell phone or computer, you can pay for shopping without leaving home, and the goods will be delivered to your home. Because of this convenience, people may unknowingly buy more and more without even thinking about it. Instead of piling up a lot of loot, use mini storage to keep your treasures safe and save space.
Moreover, the epidemic has made people stay at home and feel bored, and they want to release their suppressed desire to buy more. According to a GfK consumer confidence study, more than 40% of consumers have been shopping online more frequently since February 2020. For example, the first hour sales of sandwich machines increased by 1,500% compared to last year, steam mops sold 380% more in the first hour than last year, and the first 38 minutes sales of chef machines exceeded last year's full day sales. ...... Too much clutter in the house, you can use mini storage to help you. Mini storage throughout the 18 districts: Siu Sai Wan mini storage, Chai Wan mini storage, Tsing Yi mini storage, Fo Tan mini storage, Tuen Mun mini storage
Mini Storage - A Gospel for Shopaholics
Post-Disaster Consumer Behavior
In the aftermath of the 2005 hurricane, a study analyzed the post-disaster consumption patterns of the victims and found a clever relationship between disaster and consumption: the disaster caused many people to lose their property and control over their lives, resulting in a lot of stress, which led to a slight depression, leading to different consumption behaviors to relieve anxiety and stress. Stress. If you want to shop but have limited space at home, Shatin Mini Storage can help you.

It is believed that the same situation has occurred in this new coronary pneumonia outbreak. The reason is that the epidemic can be regarded as a national disaster, which greatly reduces the way to get happiness and release stress, so it will increase happiness through consumption; and then the items purchased are not essential, and may not be what you have always wanted to buy, but some impulsive consumption, people often use "compensation", "reward" as the reason. The decision to pay is involuntary. At the same time, people also try to regain control of their lives through consumption. The 24-hour monitored space in Mongkok Mini Storage allows you to retrieve your favorite items at will.

Take Hong Kong as an example, people have recently flocked to buy a certain game console and a certain game to the point of speculation, go to the supermarket to buy a certain classic ice-cream, a certain O2O online store business has increased greatly, and the above-mentioned online shopping addiction, I believe they are all self-relieving consumption behavior under the pressure of the epidemic. If you want to cherish your treasures, Prince Mini Storage is the choice you consider.

Be careful not to become a shopping spree

Since there is no specific time for the epidemic to end, everyone's life is off track and the financial loss and changes in life caused by the epidemic may have far-reaching effects on everyone. Therefore, excessive impulsive spending and compensatory spending will have a negative effect in the long run. In addition to increasing the financial pressure and buying a bunch of groceries, the short-term comfort brought by this kind of buying behavior may lead to compulsive buying and eventually become a shopping addiction and storage mania, which will cause harm to one's financial and mental health. Mini storage environment has insurance, humidity and temperature control, pest control and central storage, directly connected to the police station security monitoring! Constant temperature and humidity to prevent pest infestation. In-house team transportation and management.