Online School Start Tips | One Storage | Mini Storage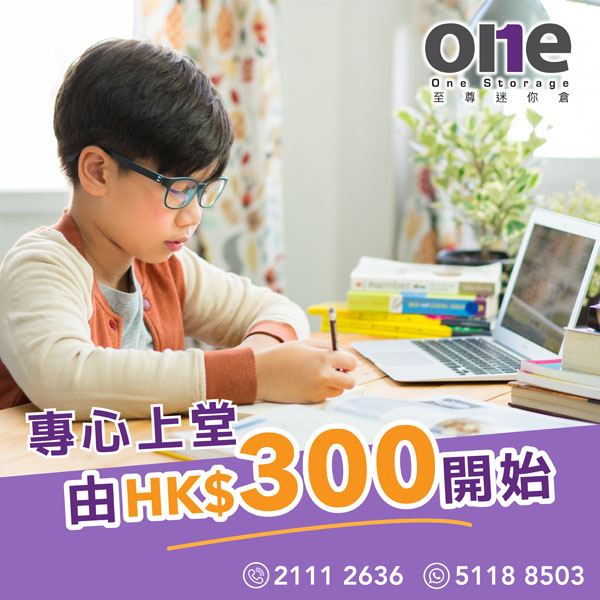 Today is the opening day of the school year. Due to the epidemic, face-to-face classes have been suspended and many schools are holding their opening ceremony online instead, requiring students to attend in front of their computers. Due to the camera roll call, students are required to dress up in full uniform for class. But don't neglect the cleanliness of your house, as it can give you a better impression of your teacher than if you don't wash your cam.
For example, in previous years, new shoes, school bags and stationery had to be prepared for the start of the school year, but now they have not yet bought them.
So while the children are not away at school, why don't you do something about it? Start by packing up your home, parting with useless items, putting items of commemorative value into storage, and tidying up frequently used items to make your home a better place to live! Children can concentrate more even if they go to church online!
If you want to get your home in order faster, you can get a limited number of mini-warehouses at all 18 branches of Supreme Mini Storage, with flash sale offers starting from as low as *HK$300!
*Please ask our staff for details
*Conditions apply
Terms and conditions: *Specified storage type and prepayment required, limited quantity, price varies according to size and latest promotion, for reference only. Please contact us for details. Only applicable to first-time new customers and cannot be used in conjunction with any other offers, the decision of Supreme Mini Storage is final.
📣 Choose from nearly 30 premium mini storage units in Hong Kong - follow the latest fire safety guidelines
One Storage Mini Storage - Follow the latest fire guidelines|Mini Storage