Isn't the Oscars actually called "Oscars" | DVD Collection|One Storage | Mini Storage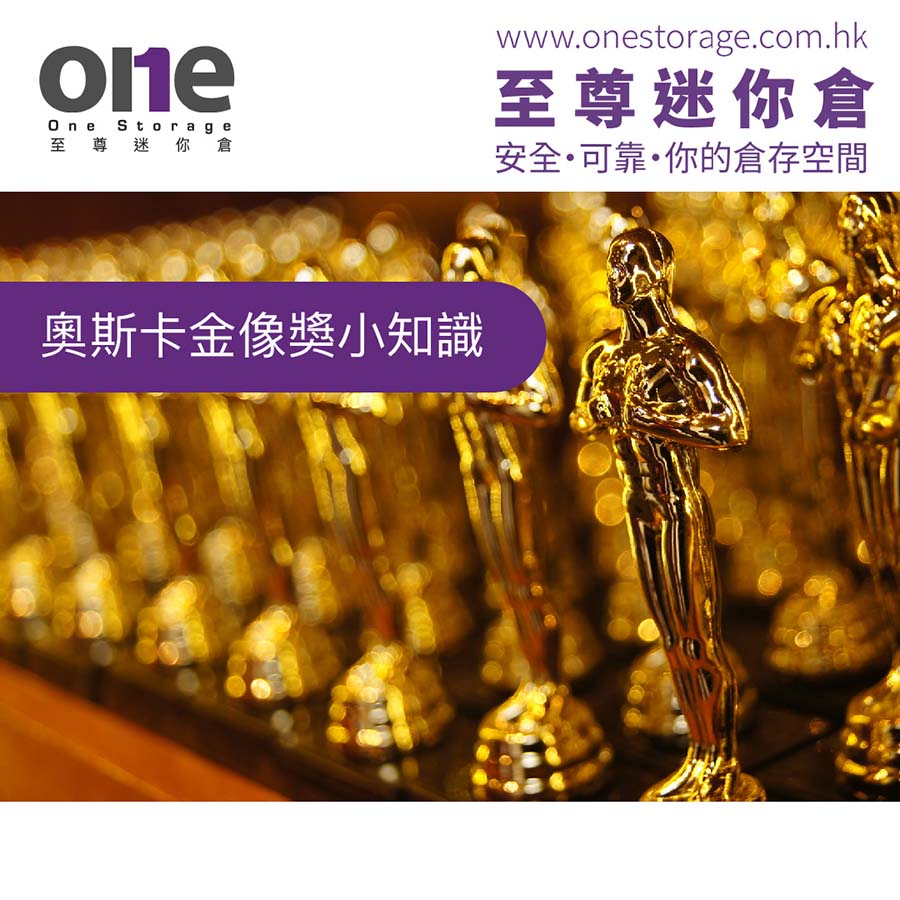 The Academy Award is actually called the Academy Award or the Academy Award of Merit. It is one of the most watched film awards in the world. There are currently more than 20 award categories, including various film types. And jobs, for the film industry's annual event!
But not many people actually know that its official name should be called the Academy Award or the Academy Award of Merit, but why is it called the Academy Award?
There has never been an official statement, but there are two statements:
Statement 1
Is the chief secretary of the academy - Ms Herrick thinks the trophy is a lot like her uncle - Oscar
Statement 2
Ms. Davis, former dean of the Academy of Motion Picture Arts and Sciences, said she used the "Oscar" from her first husband's name as the award's name.
Although there is no exact origin, it is true that after 1939, the Academy recognized the Oscar, and officials began to call themselves the Oscars.
The 94th Academy Awards ceremony has just ended. For many Hong Kong audiences, one of the key points should be that "The Mitchells vs the Machines", produced by Louis Koo, was selected as the best animated film!
All the results have been announced, and whether or not you expected it, enjoy the movie's emotional impact. Although everyone is accustomed to watching different works on online platforms, do you still remember the time when you used to watch CDs in the not too long time?
I believe that everyone has some CDs in their homes that have been with you for many years and years. You may not watch them often, but you want to keep them as souvenirs. What can you do?
In fact, our One Storage Extreme Mini Storage can help you!
We have a total of 37 branches! Committed to providing you with the best mini storage service! The design of the warehouse is in accordance with fire protection and safety requirements, and it can be freely withdrawn at any time, which is most suitable for you to store all the items worthy of collection! One Storage Supreme Mini Storage understands that treasured memories should not be a burden for home storage. By storing them in One Storage Supreme Mini Storage, you can make your home space larger without giving up your precious memories!
Treasures are also treasured memories! Welcome to pay attention to the limited offer of One Storage Extreme Mini Storage!
-------------------------------------
Click to check our latest offer now
Talk to us: https://m.me/onestorage
-------------------------------------
✅ 24-hour easy access at any time
✅ 7x24 smart security access system
✅ HD security monitoring and alarm system
✅ Comply with latest Fire safety guidelines
✅ Constant temperature air-conditioning system
Hong Kong Island:
Siu Sai Wan | Chai Wan | Tin Hau | Kennedy Town | Wong Chuk Hang
Kowloon:
Yau Tong | Kwun Tong | San Po Kong
New Territories:
Kwai Chung | Kwai Hing|Kwai Fong | Tsuen Wan | Tsing Yi | Fo Tan | Tai Po | Tuen Mun
Express Whatsapp: https://cutt.ly/51188503
*Terms and conditions apply, please contact our staff for details.
*Terms and Conditions: Offer is subject to availability while stocks last. This offer is only applicable to new registered customers of Supreme Mini Storage. In case of any dispute, the decision of Supreme Mini Storage shall be final. Registrants have read this Disclaimer page and agree to the Personal Data and Privacy Statement and are willing to receive promotional information.