Representative - Ms. Chen | One Storage | Mini Storage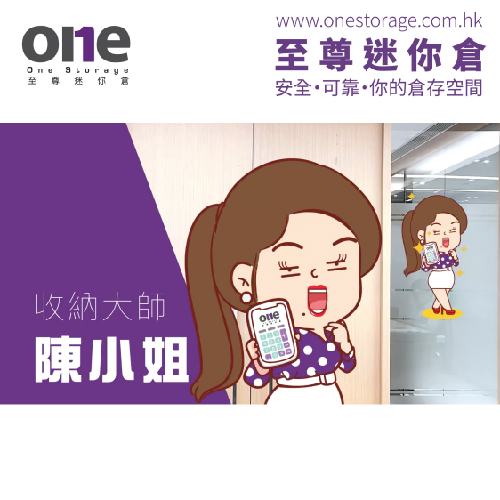 Before Ms. Chen saw the job, she wrote in her own resume that with her three magic weapons, she can help all customers "black question mark"!
The three magic weapons are:
📌 Space computer
📌 How to hold a house in 5 seconds
📌 Customer first attitude
When my local HR sees Yan Jin, it's better than Miss Chen to go up to my job!
I guess it's really amazing. Even a couple who wants to break up every day can use the hoop pot with the mini storage!
It is true that even the HR colleagues who meet at work are more scared than their relatives! Want to know something? Go to the film now!
In addition, customers who register online for mini-storage from now on can enjoy special discounts*!
-----------------------------
One Storage device:
✅24-hour self-withdrawal, easy access at any time
✅7 x 24-hour smart security access system
✅High-definition security monitoring and alarm system
✅Comply with the fire safety guidelines of the Fire Services Department
✅All branches are equipped with a constant temperature air-conditioning system that operates around the clock
-----------------------------

One Storage|Nearly 30 branches in Hong Kong to choose from
Kennedy Town | Tai Po | Chai Wan | Siu Sai Wan | Wong Chuk Hang | San Po Kong | Yau Tong | Kwai Chung | Kwai Hing | Kwai Fong | Tsuen Wan | Tsing Yi | Fo Tan | Tuen Mun

Whatsapp:

https://cutt.ly/51188503


Enquiry Hotline: 21112636

*Preferential rules and terms are bound, please consult customer service or website.