Three ways to save electricity! |One Storage|Mini Storage
Release Date : 12-01-2022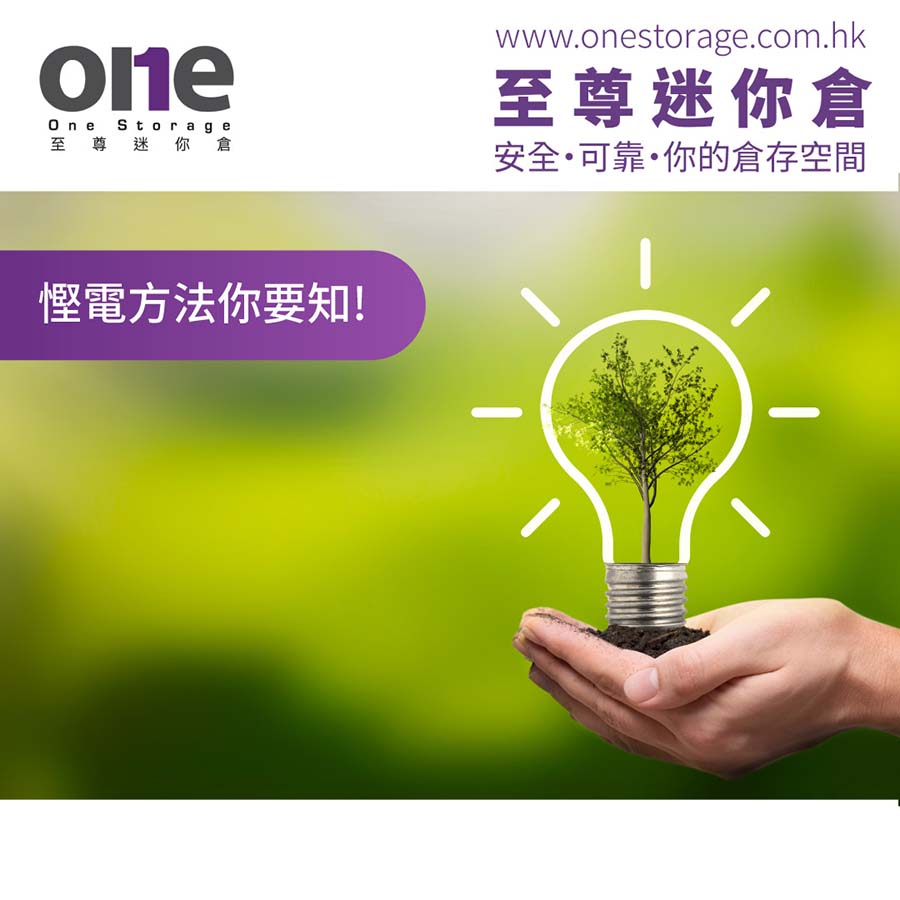 Hong Kong has a high living index. It is not just that easy to save money, so I have to start with some small details in daily life. But it's obvious that I don't dare to turn on the air conditioner in summer, and I don't turn on the lights when it's dark. Why is the electricity bill still so high? It is better to pay attention to these three energy saving methods:
Pay attention to washing machine style
Washing machines generally have front-mounted and top-removing impeller types. The front-mounted type normally uses higher water temperature for washing, while the top-removing impeller type uses room temperature water for washing. Therefore, the top-removing impeller type washing machine without heating function is generally better. Energy saving.
Avoid improper use of dehumidifiers
When using the dehumidifier, you must close the doors and windows, otherwise the moisture will continue to enter and exit the cycle, which will reduce the dehumidification effect and greatly increase the power consumption.
Pay attention to the style of air conditioner
Air conditioners generally have variable frequency and fixed frequency! Although the price of inverter type air conditioners is normally more expensive than fixed-frequency type air conditioners, inverter type air conditioners are more energy-efficient, and the gap in electricity bills will gradually surface.
Many people save money because they want to change to a bigger unit to make life easier for their families. But in the face of clutter troubles, there are actually better solutions! Just find our One Storage supreme mini storage helper!
One Storage Supreme Mini Storage has nearly 30 branches, which are conveniently located and suitable for friends from different regions. At the same time, it is guaranteed to comply with various fire protection regulations and mini storage requirements to ensure the safety of customers' items! And provide 24-hour withdrawal service, so that you can clean up your home and manage items anytime, anywhere!

Want to make your living space no longer blocked by debris? Hurry up and grab the limited discounts of One Storage Supreme Mini Storage!

Now successfully register for 12 months to enjoy a special discount, plus 1 month of free warehouse rent*! 40% off 12+1*, hurry up and register for an appointment!
For concessionary registration enquiries: https://m.me/onestorage
-----------------------------
Renovation | Short term rental | One Storage Can Help | Mini Storage

-------------------------------------
Kennedy Town | Tai Po | Chai Wan | Siu Sai Wan | Wong Chuk Hang | San Po Kong | Yau Tong | Kwai Chung | Kwai Hing | Kwai Fong | Tsuen Wan | Tsing Yi | Fo Tan | Tuen Mun
Click here for Express Whatsapp: https://cutt.ly/51188503
*Terms and conditions apply, please contact our staff for details.
*Terms and Conditions: Offer is subject to availability while stocks last. This offer is only applicable to new registered customers of Supreme Mini Storage. In case of any dispute, the decision of Supreme Mini Storage shall be final. Registrants have read this Disclaimer page and agree to the Personal Data and Privacy Statement and are willing to receive promotional information.