Help you to change season trouble become easy HK$350* from the seasonal big discount | One Storage
Release Date: 31-12-2020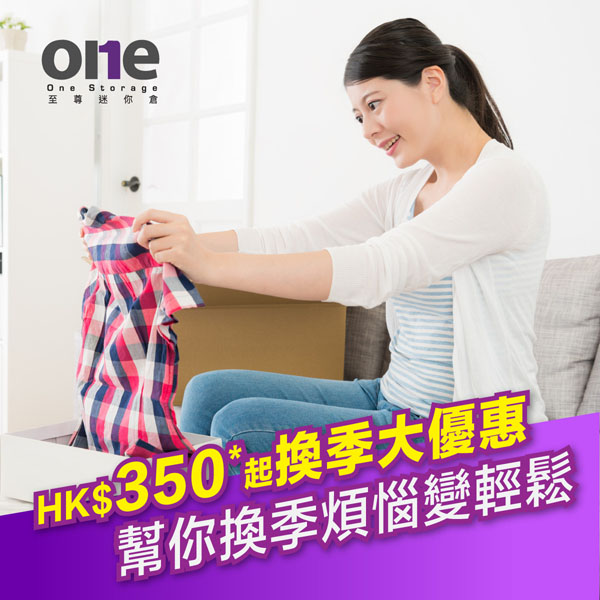 What is good? The new season is the most headache, rummage around the house, easy to get clothes and difficult to put them away. Why not put it in the warehouse? The air conditioning is good all day long! Come and have a look immediately! *Rent specific mini storage, there are only a few places left, take the opportunity to register now! There is a mini-warehouse near you in Hong Kong, Kowloon and New Territories!
Pack up your family's clothes and household items for
HK$350*

to help you rebuild your living space!
Contact us now!
*Conditions apply, please check for details
📌Terms and Conditions*:


Prices vary by location, size and latest promotion, and are shown for reference only. Please contact us for details. One Choice One Storage is the safest and most reliable storage space!
👉Mini Storage is One Storage's most compliant mini storage

https://onestorage.com.hk/