"She-Hulk" makes an exceptional debut! Want to break the space constraints? |Toys, Model Collection|One Storage|Mini Storage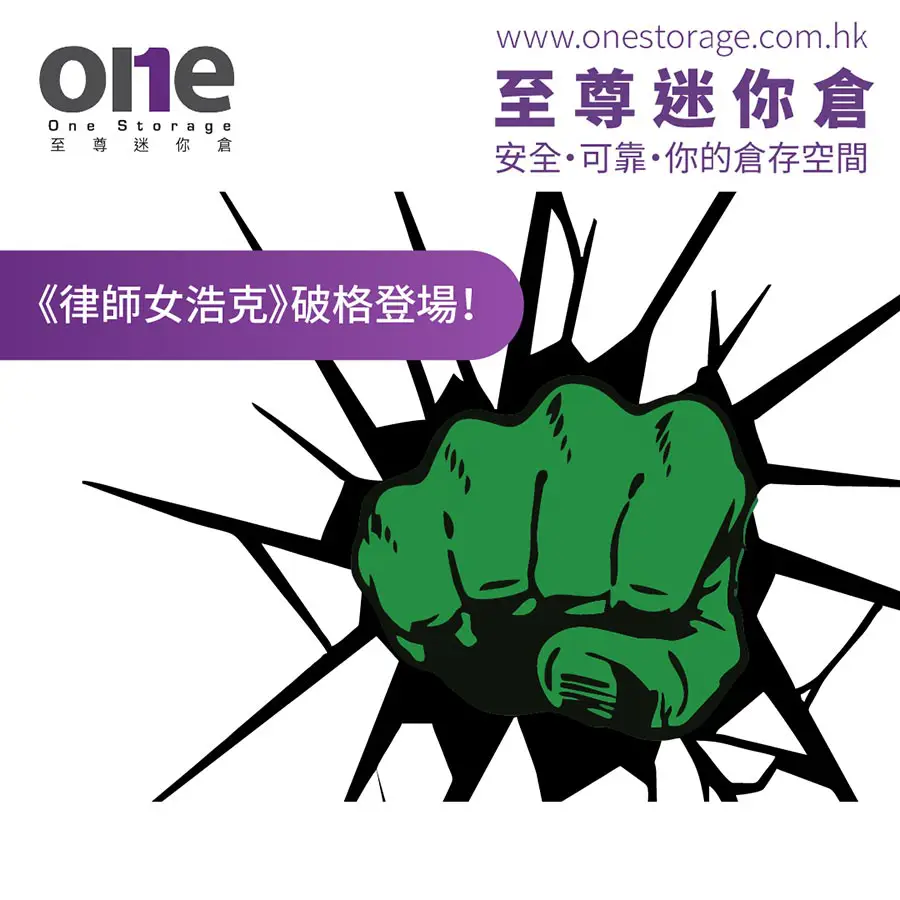 After an important stage in the hero movie, the hero movie universe has not stopped because of this, but more good works have sprung up, and one of the very unusual albums is about to hit the shelves. That's right, "The Lawyer Hulk" will be officially launched on Disney+ on August 17, 2022!
I believe many friends will watch "The Lawyer Hulk" on Disney+! So I will first put together some brief introductions to the story of "The Lawyer Hulk". "The Lawyer Hulk" tells the story of "The Hulk"'s cousin, Jennifer Waters, who accidentally received a blood transfusion from her cousin and was transformed into a The ability of the "Hulk"!
The unusual point of "The Lawyer Hulk" is that it is also a heroic drama about the life of a lawyer. The protagonist Jennifer, under the identity of "The Hulk", is actually a lawyer who handles superpower-related cases in daily life. While fighting crime and pursuing justice, he also has an unusual heroic life. With this double life, how does she deal with the many extra concerns of life and her own legal profession? This will be the highlight of the show!
And the classic villain in the "Hulk" movie - "Evil" is said to appear again in "The Lawyer Hulk"! "Evil" first appeared in the 2008 movie "The Incredible Hulk"! After that, he only made cameo appearances in other related movies, but this time he will make a strong comeback in "The Lawyer Hulk"! Facing the "Hulk" and "She-Hulk" in the front at the same time with one's own strength, it is bound to have a wonderful fierce battle!
Many are fascinated by the worldview created by the heroic movie universe, and its large and creative plot and characters are really eye-opening. Therefore, many friends will collect exquisite hero movie universe related models to retain the moving of movies and albums! However, the living space in Hong Kong is small, and now I want to buy an extra model and I am very worried that there is no place to store it? In fact, One Storage Extreme Mini Storage is very clear, come to us to experience the high-quality storage service.
One Storage Super Mini Storage has 37 branches in various districts in Hong Kong to serve you. Many toys and model collections need to be stored in a dry and stable environment, and the air-conditioning thermostat system and security system in the One Storage Extreme Mini Warehouse allow all your collections to have the most suitable storage space. It's okay to store your treasures in the warehouse. It's also good to store the sundries at home and leave the space for your treasures. In short, more space is available for you!
-------------------------------------
Click to check our latest offer now
Talk to us: https://m.me/onestorage
-------------------------------------
✅ 24-hour easy access at any time
✅ 7x24 smart security access system
✅ HD security monitoring and alarm system
✅ Comply with latest Fire safety guidelines
✅ Constant temperature air-conditioning system
Hong Kong Island:
Siu Sai Wan | Chai Wan | Tin Hau | Kennedy Town | Wong Chuk Hang
Kowloon:
Yau Tong | Kwun Tong | San Po Kong
New Territories:
Kwai Chung | Kwai Hing|Kwai Fong | Tsuen Wan | Tsing Yi | Fo Tan | Tai Po | Tuen Mun
Express Whatsapp: https://cutt.ly/51188503
*Terms and conditions apply, please contact our staff for details.
*Terms and Conditions: Offer is subject to availability while stocks last. This offer is only applicable to new registered customers of Supreme Mini Storage. In case of any dispute, the decision of Supreme Mini Storage shall be final. Registrants have read this Disclaimer page and agree to the Personal Data and Privacy Statement and are willing to receive promotional information.