Spring SOGO Thankful Week! Don't hesitate to shop! |Precious Collection|One Storage|Mini Storage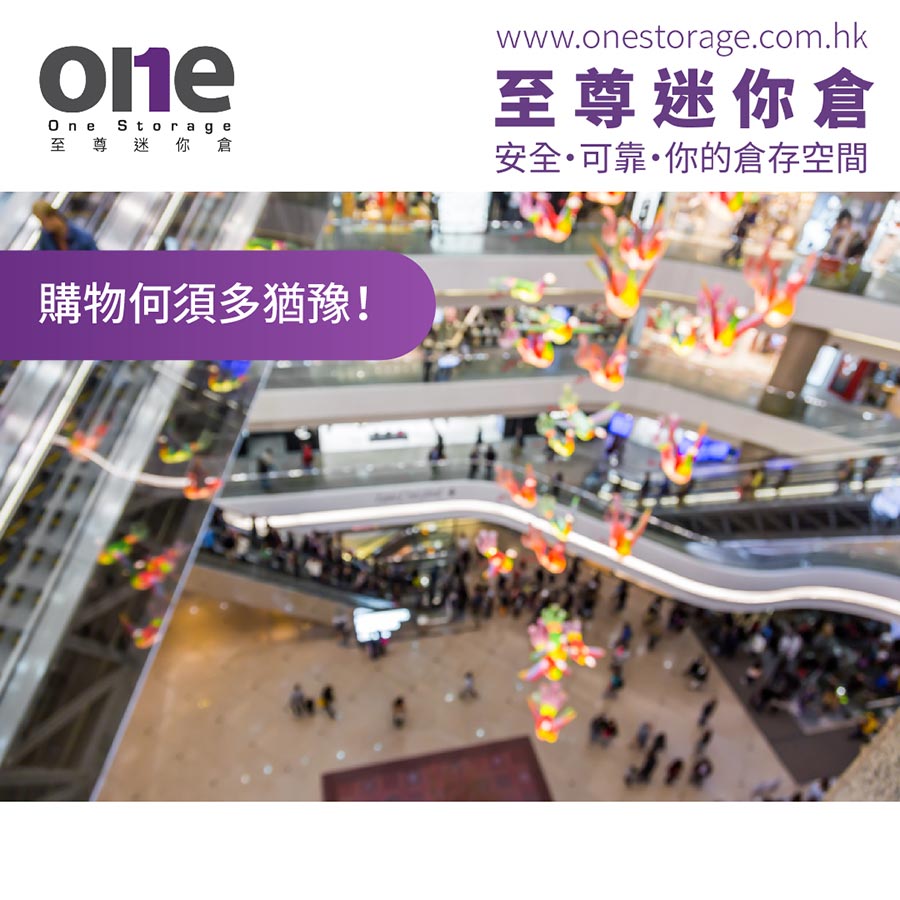 Living in a big city like Hong Kong, everyone works very hard, but in fact, sometimes they need to give themselves a little reward! And I also believe that many of my friends are also gearing up early in the morning to prepare their hearts for shopping at the recent SOGO Thankful Week in Spring 2022!
Every year, the Sogo Appreciation Festival will launch a variety of discounts, including cosmetics, handbags and kitchenware from various brands! And ladies in the city, the most attractive thing about the Sogo Appreciation Festival may be the handbags of various brands. Here are some handbag brands that have participated in the Sogo Appreciation Festival discount!
So in this SOGO Thankful Week, different handbags in the FURLA brand offer up to 40% off! At the same time, another brand of Longchamp handbags will provide half price! Of course, the above are just some of the promotions. There are a lot of surprises and promotions in the Sogo Appreciation Festival every year.
We also provide details of the event for you! You can refer to it and get ready! (The following information is for reference only, please refer to the official announcement for details)
SOGO Thankful week2022 Sogo Thankful Festival Event Period
SOGO eStore online store activity period May 18 to June 26
Physical store hours
Phase 1: May 18 to May 31
Phase 2: June 1 to June 14
Phase 3: June 15 to June 26
Everyone has their own favorite things. When they meet their favorites, they have a very attractive price. Of course, don't hesitate to bring them all home as soon as possible. But that being said, when shopping is always worrying and wondering if there is enough room at home to store your different loot? In fact, in Hong Kong, the problem of insufficient space is very common. One Storage Extreme Mini Storage can help you!
One Storage Super Mini Warehouse hopes to provide customers with an intimate storage experience in Hong Kong. There are a total of 37 branches in Hong Kong to serve you all the time! Want to have enough space for collections such as handbags and sneakers? Our One Storage Supreme Mini Storage has a 24/7 constant temperature system and a security system in each warehouse, so that everyone can rest assured to keep your favorites, and don't be afraid to buy more!
-------------------------------------
Click to check our latest offer now
Talk to us: https://m.me/onestorage
-------------------------------------
✅ 24-hour easy access at any time
✅ 7x24 smart security access system
✅ HD security monitoring and alarm system
✅ Comply with latest Fire safety guidelines
✅ Constant temperature air-conditioning system
Hong Kong Island:
Siu Sai Wan | Chai Wan | Tin Hau | Kennedy Town | Wong Chuk Hang
Kowloon:
Yau Tong | Kwun Tong | San Po Kong
New Territories:
Kwai Chung | Kwai Hing|Kwai Fong | Tsuen Wan | Tsing Yi | Fo Tan | Tai Po | Tuen Mun
Express Whatsapp: https://cutt.ly/51188503
*Terms and conditions apply, please contact our staff for details.
*Terms and Conditions: Offer is subject to availability while stocks last. This offer is only applicable to new registered customers of Supreme Mini Storage. In case of any dispute, the decision of Supreme Mini Storage shall be final. Registrants have read this Disclaimer page and agree to the Personal Data and Privacy Statement and are willing to receive promotional information.