Renovation and moving | Short-term rental | One Storage | Mini storage
Release Date : 05-07-2022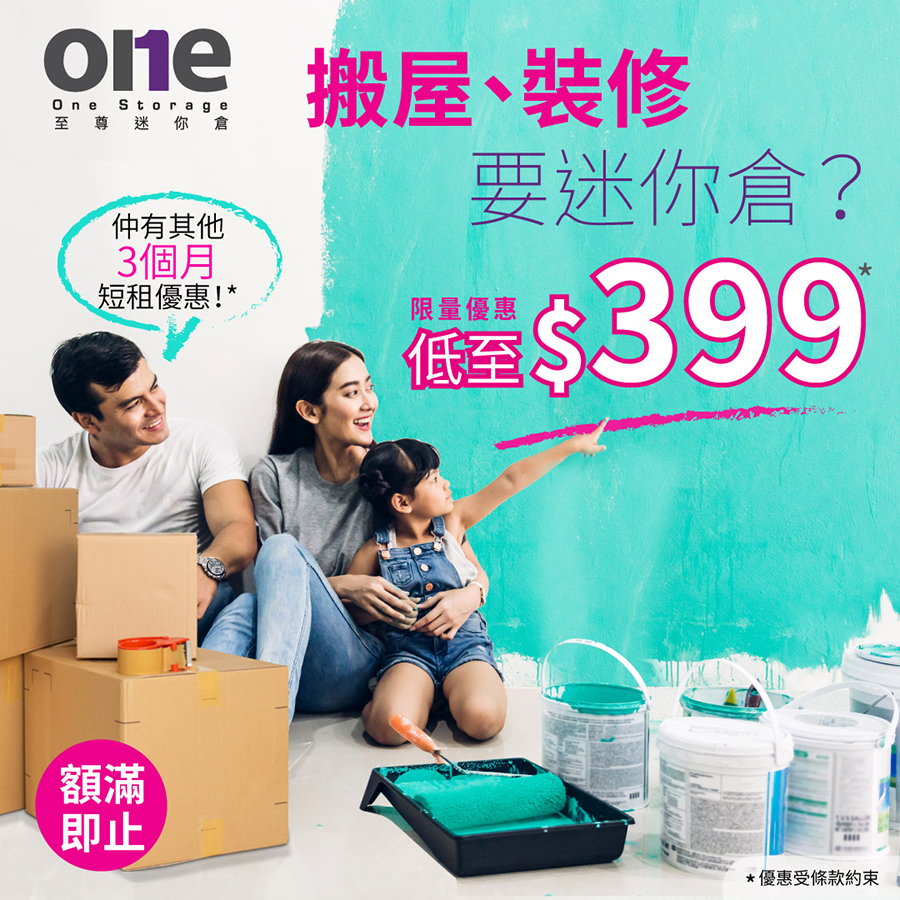 The hot and humid weather in Hong Kong often leads to housing problems such as concrete spalling, water seepage on the walls and so on! No matter what kind of home it is, it will eventually happen to fall into disrepair.
Faced with this situation, some people will wait until the last moment to decorate the whole house, and some people simply want to change the environment and decorate.
But it is easy to have a problem when decorating, that is, where can the items or furniture in the home be temporarily placed? Mini storage is naturally your good helper!
But when it comes to choosing a mini-storage, there are many questions to consider, such as whether the location of the mini-storage is available, whether it can be rented for 3 months, whether it can come and go freely, whether there is an additional charge, and so on.
Just want to rent a warehouse for a short-term to deal with the decoration problem, don't want to be tied to death than a long-term contract, and even more don't want to use the warehouse in a hurry?
One Storage Extreme Mini Storage can definitely easily solve the problem of storing items during decoration!
Immediately enjoy the One Storage short-term rental discount, short-term rental for 3 months 30-45 sq.
If it is because of the decoration project, the mini storage is absolutely very friendly! One Storage Extreme Mini Storage, help you decorate temporary storage items!
Check out the offer now: https://m.me/onestorage
-------------------------------------
Hong Kong Island: Siu Sai Wan|Chai Wan|Tin Hau|Kennedy Town|Wong Chuk Hang
Kowloon: Yau Tong|Kwun Tong|San Po Kong
New Territories: Kwai Chung|Kwai Hing|Kwai Fong|Tsuen Wan|Tsing Yi|Fo Tan|Tai Po|Tuen Mun
Click here for Express Whatsapp: https://cutt.ly/51188503
*Terms and conditions apply, please contact our staff for details.
*Terms and Conditions: Offer is subject to availability while stocks last. This offer is only applicable to new registered customers of Supreme Mini Storage. In case of any dispute, the decision of Supreme Mini Storage shall be final. Registrants have read this Disclaimer page and agree to the Personal Data and Privacy Statement and are willing to receive promotional information.