Just want shopping festival! As long as you want to shop, we will help you store! |Living Space|One Storage|Mini Storage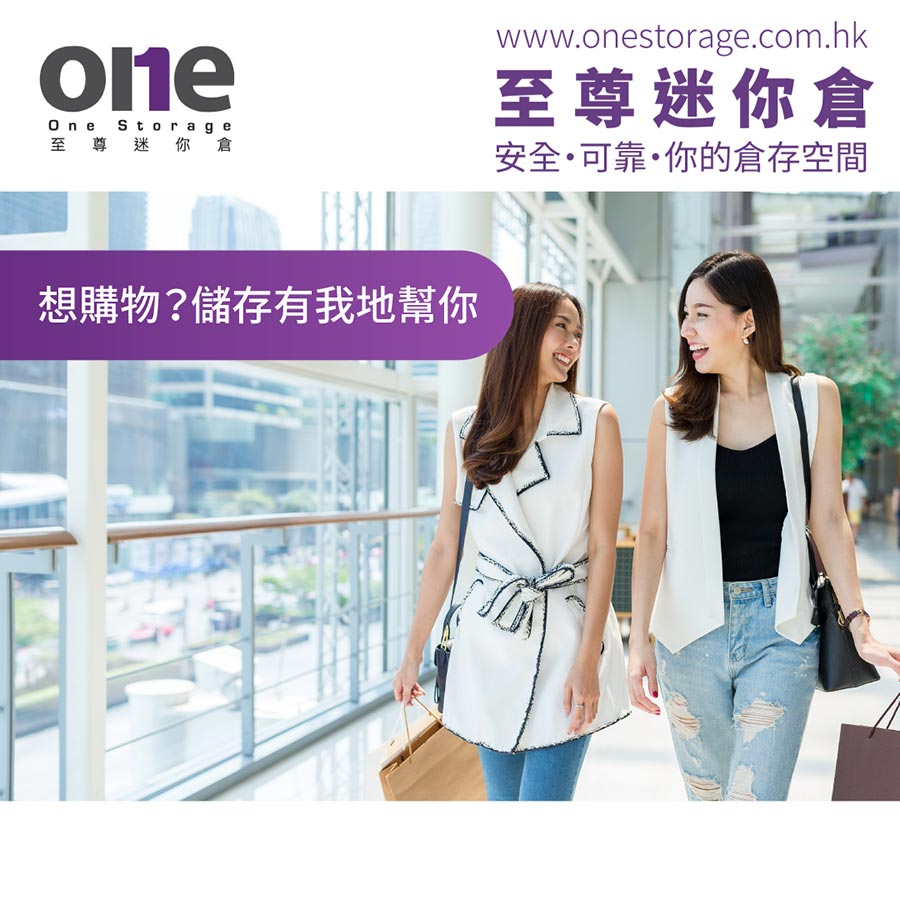 Urban life is so busy, what's wrong with just shopping to reward yourself? The joy of getting what is in your heart is absolutely real and indescribable! The Just Want to Shopping Festival is coming soon, and it's time to just want to shop again!

This year's Just Want Shopping Festival is scheduled to run from July 29, 2022 to August 1, 2022. This year, there are six exhibition areas: Parenting Selection, Food and Wine, Health and Beauty, Play and Leisure, Home Life and Fashion Jewelry! There is always one for you! There are also activities such as big draws and bidding smart eyes in the exhibition, so that you can get a variety of loot at any time! It's not to be missed!
I just want the shopping festival to bring together so many offers and discounts, it's really exciting before shopping! However, Hong Kong generally lacks living space. It may be difficult to just think about shopping, because it is really annoying to think about collecting! But there are actually ways to make you just want to shop and not have to worry about storage! Because our One Storage Extreme Mini Storage will help you solve it easily!
At present, One Storage Supreme Mini Storage has 37 branches in various districts in Hong Kong, and friends in different regions can get high-quality mini storage service conveniently and quickly! There are many kinds of products in the shopping festival, but there is a 24-hour stable constant temperature system and an intelligent security system in the One Storage Extreme Mini Storage. As long as you hold the tenant card, you can freely withdraw and deposit at any time 24 hours a day, and the withdrawal time is arranged by you! One Storage Extreme Mini Storage is definitely your most trusted choice!
-------------------------------------
Click to check our latest offer now
Talk to us: https://m.me/onestorage
-------------------------------------
✅ 24-hour easy access at any time
✅ 7x24 smart security access system
✅ HD security monitoring and alarm system
✅ Comply with latest Fire safety guidelines
✅ Constant temperature air-conditioning system
Hong Kong Island:
Siu Sai Wan | Chai Wan | Tin Hau | Kennedy Town | Wong Chuk Hang
Kowloon:
Yau Tong | Kwun Tong | San Po Kong
New Territories:
Kwai Chung | Kwai Hing|Kwai Fong | Tsuen Wan | Tsing Yi | Fo Tan | Tai Po | Tuen Mun
Express Whatsapp: https://cutt.ly/51188503
*Terms and conditions apply, please contact our staff for details.
*Terms and Conditions: Offer is subject to availability while stocks last. This offer is only applicable to new registered customers of Supreme Mini Storage. In case of any dispute, the decision of Supreme Mini Storage shall be final. Registrants have read this Disclaimer page and agree to the Personal Data and Privacy Statement and are willing to receive promotional information.