One Storage|Mini storage | Several items that should be considered for storage
Release Date : 26-03-2020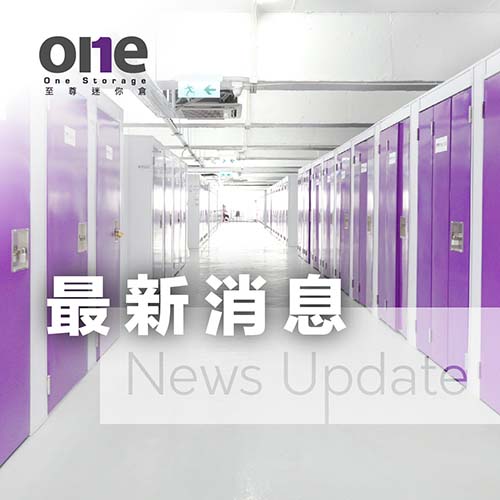 The Hong Kong property market is getting crazier and crazier! The price of a square foot continues to rise. Many people in Hong Kong are already renting mini storage or this kind of storage service to store unnecessary items such as seasonal clothes, old books and documents, outdated furnishings and so on. In fact, if you think about it more carefully, you may still have the following items at home which can be stored in mini storage to save your home space!
1) Old photos/photo albums
Nowadays, everyone has a lot of personal photos stored in their cell phones, computers and clouds, but you may still have a lot of physical photo albums and stacks of old photos left behind by your elders, which are only taken out from the grocery room when relatives visit. The emergence of mini storage can solve your troubles by storing physical photos and photo albums in our mini storage, saving space at home and providing a more comfortable home space for yourself and a better resting environment for your family.
2) Your child's old belongings
If your child is an adult, such as a high school student or college student, and you don't want to get rid of their old memories, you want to keep the memories and memento. Please try to use our mini storage service, there is no need to occupy home space, when the appropriate time in the future, you can give your children a one-time gift, you can also share the past with your children, will be a priceless and meaningful gift.
3) Relics of loved ones
The death of a loved one is a heartbreaking event, and dealing with their precious belongings is not an easy task either. While some of these personal items are not to be destroyed, there are also items that loved ones may want to keep. However, with the high price of square footage nowadays and the limited storage space at home, it is a good idea to store them in a corner of the house. In addition to saving space in your home and releasing more living environment, it can also reduce the feeling of excessive sadness for your family and yourself when you often miss someone.
(4) Paintings / artwork
If you love art, you may have received some large art gifts, maybe a framed painting, a valuable poster, or even a three-dimensional sculpture, ornaments, but currently your home does not have a suitable location to place and display, many people will arbitrarily put it in a corner of the home, such as the bottom of the bed, the side of the cabinet, in fact, this way of handling is quite unwise. If your home is too humid, you may damage your precious artworks. Instead, use a mini storage service to pack them up and store them in a warehouse with strict 24-hour temperature and humidity control to keep your treasures in the best possible care.
5) Festive items
Christmas, Chinese New Year, Mid-Autumn Festival, Halloween, etc., all produce a lot of holiday items, such as decorations, utensils, lights, clothes, props, etc. Usually, after the holidays, we store our holiday items in a corner at will, but some of them are actually quite difficult to collect properly. A year later want to recycle, often because of improper storage, such as dust, mold and can not continue to use. Why not consider storing these items in the mini storage, not only to save space in the home, but also can be well preserved, the next year to put forward the recycling, in addition to environmental protection efforts, but also to save money, two birds with one stone.