Depart for early summer! Put away your summer supplies! |Living Space|One Storage|Mini Storage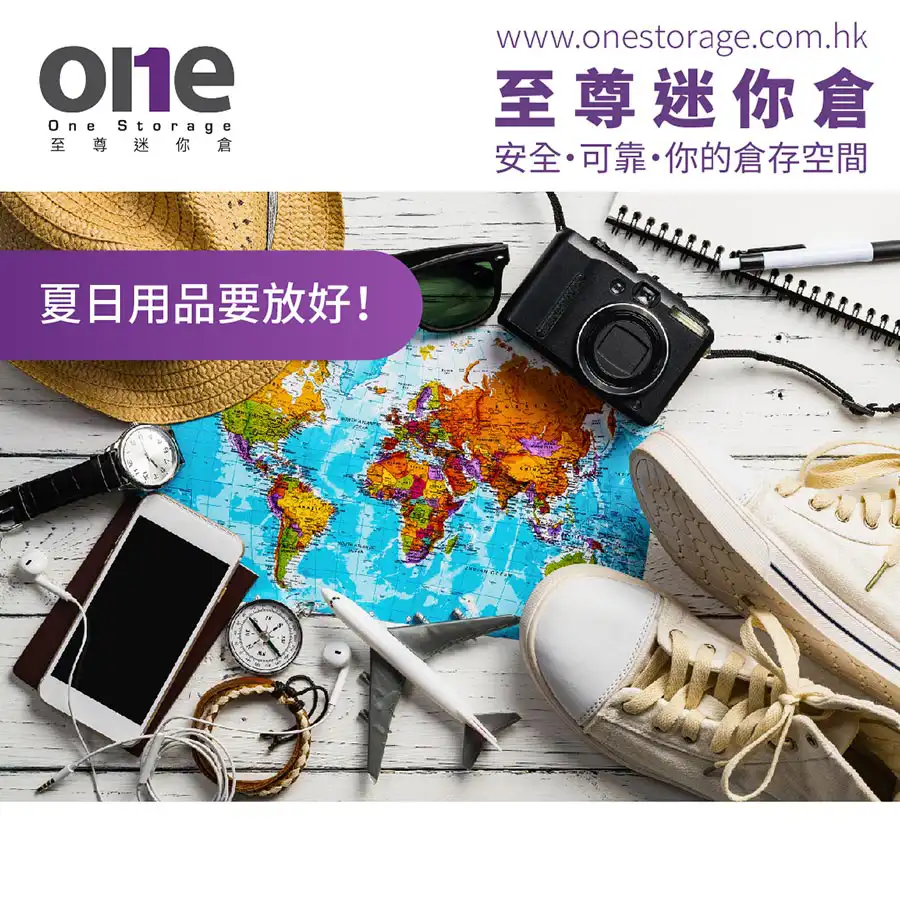 Summer is here! Everyone who defected to the early summer will definitely participate in different summer activities! There are several activities that are quite popular in summer, and I believe you will like at least one of them! They are: water activities, outings and camping! But all these summer activities have one thing in common, that is, there are a lot of utensils! Below we are going to share some common utensils to prepare, so that you can easily welcome summer!
Water Sports Supplies:
There are also supplies for water sports. More professional swimmers have swimming goggles, swimming caps and swimsuits. For beginners or friends who participate in other water sports, you may also need tools such as lifebuoys and floating boards.
Outing supplies:
The weather is good in summer, and plants are in a prosperous season. Many people will go to the suburbs to walk around. General backpacks, sunscreen products (such as hats, sunglasses) and trekking poles are indispensable. If you will go hiking or outing at night Friends, even more, prepare flashlights, headlights, etc.!
Camping Supplies:
In summer, many people also want to stay away from the city and camp in a more rural place, and there are more things to prepare for camping. Basically, it takes one night, and a camping tent, sleeping bag, mattress and pillow are indispensable. In addition, many friends will cook while camping and have dinner with three or five friends, so cooking utensils such as tableware, iron pot, gas stove, etc. should be well prepared. It is best to have some lighting supplies to meet the emergency needs at night.
It's a great idea to create all kinds of fond memories with family and friends and get involved in different summer activities together. However, different activities require corresponding supplies to play safely and happily, so be prepared before participating in various summer activities. However, the living space in Hong Kong is not large. If you want to store all the utensils for different summer activities, you are afraid that there is not enough space to store them properly? In fact, One Storage understands these difficulties the most, and we always hope to provide you with high-quality storage services!
One Storage has branches in various districts, and 37 stores are always there to help you. Whether it is winter or summer, there are different storage needs for different activities. At the same time, there may be some clothes and electrical appliances that need to be put away in the changing seasons. The One Storage has different sizes and is open 24 hours a day, allowing you to manage your storage items at any time. Whether it is summer or autumn and winter, One Storage can help you!
-------------------------------------
Click to check our latest offer now
Talk to us: https://m.me/onestorage
-------------------------------------
✅ 24-hour easy access at any time
✅ 7x24 smart security access system
✅ HD security monitoring and alarm system
✅ Comply with latest Fire safety guidelines
✅ Constant temperature air-conditioning system
Hong Kong Island:
Siu Sai Wan | Chai Wan | Tin Hau | Kennedy Town | Wong Chuk Hang
Kowloon:
Yau Tong | Kwun Tong | San Po Kong
New Territories:
Kwai Chung | Kwai Hing|Kwai Fong | Tsuen Wan | Tsing Yi | Fo Tan | Tai Po | Tuen Mun
Express Whatsapp: https://cutt.ly/51188503
*Terms and conditions apply, please contact our staff for details.
*Terms and Conditions: Offer is subject to availability while stocks last. This offer is only applicable to new registered customers of Supreme Mini Storage. In case of any dispute, the decision of Supreme Mini Storage shall be final. Registrants have read this Disclaimer page and agree to the Personal Data and Privacy Statement and are willing to receive promotional information.