Summer out and autumn come, time to the mini storage can help again! |One Storage|Mini Storage
Release Date: 26-10-2020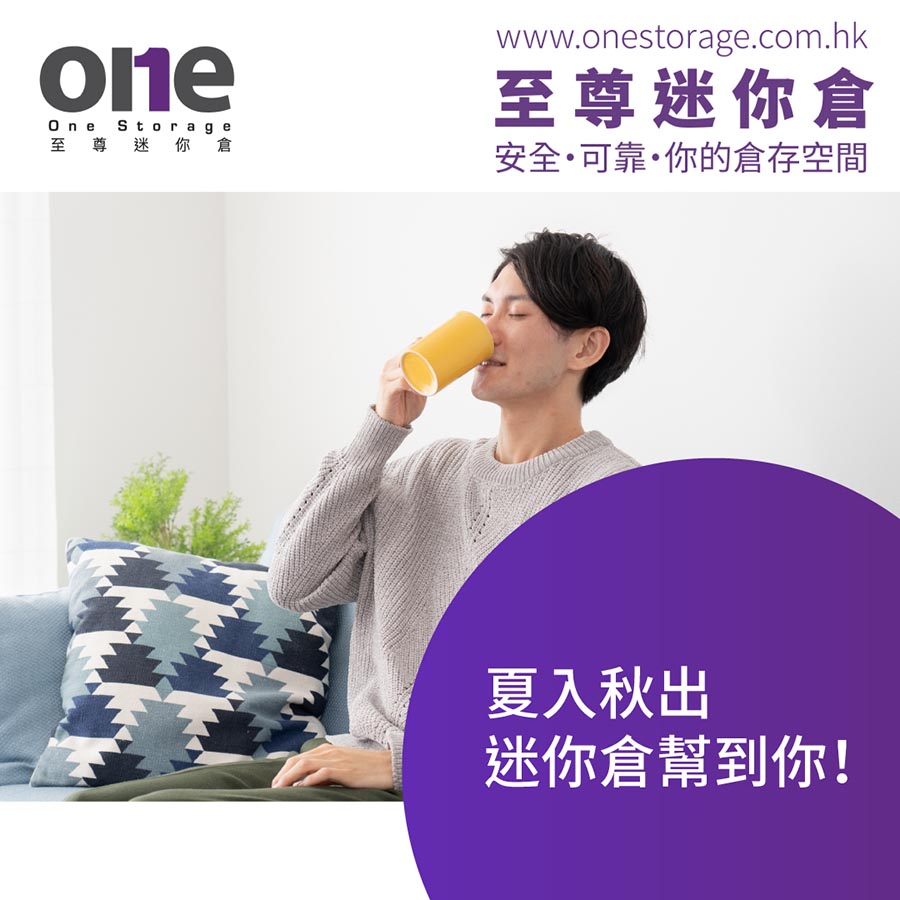 What exactly is summer in and autumn out? Where does it go in? Out? Into what? What goes out? As I said before, more and more people are renting mini-warehouses and putting miscellaneous items and seasonal items into mini-warehouses, so the house will be much bigger! It's a problem for people who have a lot of clothes like me, they buy too many new clothes and don't want to get rid of the old ones. If you have the same problem, we suggest you to rent a mini storage because I have solved all the problems since I rented a mini storage and I can put my dad's model box in it.
What kind of mini storage do you want to rent? I suggest you to rent One Storage. Confidence guaranteed! One Storage has always been very popular with our customers and has opened nearly 30 shops, some of which have been expanded, so they are getting bigger and bigger, basically no matter where you live, you can enjoy One Storage's high quality, professional mini storage service. In terms of equipment, One Storage's decoration and facilities follow the Fire Services Department's mini storage guidelines and safety regulations. The mini storage is equipped with an all-weather security system and an intelligent security system to ensure that customers can pick up and retrieve their belongings from the mini storage at any time in a safe manner. No matter you are a warehouse owner, as long as you have a Mini Storage smart card, you can open the warehouse you belong to, so even if you have urgent items in the warehouse and are busy, you can compare a card to others and ask them to carry them for you. Then write down the items on the top of the box, so that you can shorten your search time. Why do we need cardboard boxes? Because cardboard boxes can be stacked high, so that each box can be moved upwards to save space and put more items into the mini storage. The mini storage units are available in different sizes, large (21 "x15 "x15") and small (18 "x12 "x12"), so you can contact One Storage on their website if you need to.
Have you started to wear your seasonal shirts again? Leave a comment now and let me know!
-----------------------------


-----------------------------

One Storage|Nearly 30 branches in Hong Kong to choose from

Kennedy Town | Tai Po | Chai Wan | Siu Sai Wan | Wong Chuk Hang | San Po Kong | Yau Tong | Kwai Chung | Kwai Hing | Kwai Fong | Tsuen Wan | Tsing Yi | Fo Tan | Tuen Mun

Whatsapp:

https://cutt.ly/51188503


Enquiry Hotline: 21112636